Just ask your Angels. It is truly that simple. Oftentimes we get in the way of the answering, but if you want to ask your angels for help, simply, just ASK!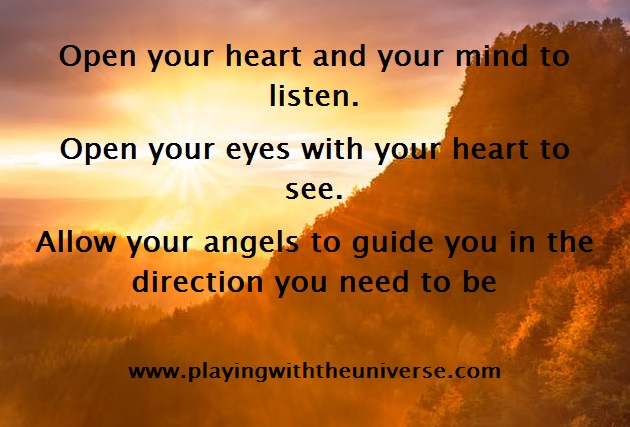 I think I get asked this question the most, "How can I talk to my Angels?" and it really is that simple. It is the human mind and mental energy that believes it should be harder, or more complicated. And then there is the one the angels wish we would never use against ourselves, and that is "but I am not worthy!"
"Open your heart and your mind to listen. Open your eyes with your heart to see. Allow your angels to guide you in the direction you need to be"
You don't need anything special to talk to your angels. Certainly there are steps and ceremonies that can help you get into the right frame of mind and mood, however your angels just require that ask. The rest is just our human minds and ego's filling in the details and blank spaces. This is often what blocks us from seeing the results we desire. Let go of expectations. Let go of past indoctrination's and just let it be so. Trust that your angels are listening, because they are.
Ask your Angels to help you with a special project:
The best way to work with you angels to just do it. Ask your angels to help you make something special to your heart happen on the earth plane.
Pick something you are working on that is important for you but perhaps not going as well as you like and Ask your Angels to help you. For example, if you are looking for a new job: Ask your angels to help open doors for you and set up interviews.
When you ask for help and then get out of the way in the allowing part, they will help to light your path. You will begin to feel like magic is working for you and well, it kind of is. Ask your angels to help you and bring magic into all that you do.
Tons of love, Sharon and the angels xoxox
www.playingwiththeuniverse.com
Check out Sharon's daily Angel Guidance Messages
Read more at http://www.beliefnet.com/columnists/angelguidance
|