Keeping Things Simple. Staying grounded while so much is going on around you can be a challenge. Keeping things simple is not as overwhelming as tackling everything all at once. Make a plan and take little steps while you get things moving and then momentum can build.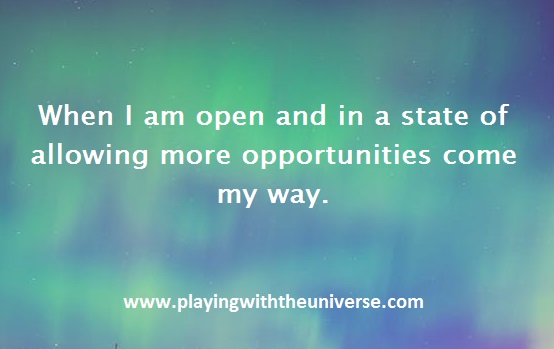 Simplify the aspects of your life that are not working for you. Find the purpose. Finding your way may be much simpler than you think. It is more than accomplishing one simple strategy for increasing your happiness; it is about having a sense of purpose – of feeling like you are here for a reason. When you feel a sense of purpose, you can feel the greatest happiness of all.
Savour the moments in life. To be in the moment is to live in the moment. Too often we are thinking ahead or we are looking ahead instead of appreciating the now. When you savour very moment, you are keeping your thoughts joy focused and on what is, on the Now and truly, this is all we have.
Affirm Often: "When I am open and in a state of allowing more opportunities come my way."
Tons of love, Sharon and the angels xoxox
www.playingwiththeuniverse.com
Check out Sharon's daily Angel Guidance Messages
Read more at http://www.beliefnet.com/columnists/angelguidance