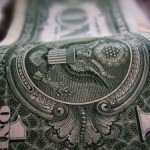 The Law of Attraction is one of those universal principles that works for whatever you want to bring into your life. If you are able to see yourself as that individual with what you want already in your life it will happen. It may not happen today, it may not happen this year, but little by little you will find that the opportunities to reach your goal are all around you. The Law of Attraction doesn't say you don't have to make sound decisions and work towards your goal, what it does say is that only by positively stating what you want and living with that as your reality will the universe provide the tools you need to get there.
Well, you may be thinking, what about wealth? Can I really think myself rich, living in a mansion, touring the world and spending my days doing only what I please? The answer to the basic question is yes, you can envision yourself as wealthy and live life to achieve that goal and reach your dreams through the Law of Attraction. However, there is a bit of a catch. And that catch is at the heart of the meaning of wealth. Wealth in itself is more than just a dollar amount or the value of your investments and stock portfolio. Wealth is also not always linked to success and accomplishment. There are many wealthy people that aren't personally successful and have never accomplished anything in their lives other than being born into luxury. Wealth reaches into all parts of your life, your relationships, your sense of self and your appreciation for the world around you.
Wealth is a state of mind, a state of being, and it is individual to each person. Having money without happiness is not going to bring about a positive, fulfilling and blessed life. In a similar analogy having happiness and no money to do what you want to do is not desirable either. Therefore, it is really important to consider wealth as a multidimensional attribute in your life. Live life as you want to be wealthy in all aspects, including financial, and you will be amazed at the changes you will see.
Sherry Gaba LCSW, Psychotherapist, Life & Recovery Coach is featured Celebrity Rehab on VH1. Sherry is the author of "The Law of Sobriety" which uses the law of attraction to recover from any addiction. Please download your Free EBooks from Sherry™s Enrich Your Life Series. Contact Sherry at sherry@sgabatherapy.com for webinars, teleseminars, coaching packages and speaking engagements. Listen to Sherry on A Moment of Change with Sherry Gaba on CBS