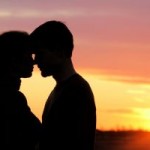 Sherry Gaba LCSW, Psychotherapist, Life & Recovery Coach is featured Celebrity Rehab on VH1. Sherry is the author of "The Law of Sobriety" which uses the law of attraction to recover from any addiction. Please download your Free EBooks from Sherry's Enrich Your Life Series. Contact Sherry at sherry@sgabatherapy.com for webinars, teleseminars, coaching packages and speaking engagements. Listen to Sherry on "A Moment of Change with Sherry Gaba"on CBS Radio.
People spend thousands of dollars and untold hours per year trying to find that perfect match, their soul mate, or their better half. In fact, if you believe in a higher power in the universe that perfect person is out there, will come to you and will become the absolute match to your life. Unfortunately the things that you are doing may actually be harming your changes to make this amazing connection.
The Law of Attraction states that if you seek what you are looking for in the world around you the universe will provide. However, what the Law of Attraction doesn't state is that you get to dictate the time line and all the details of that other person's life. In our quest to find a mate we are often looking for more than just a person that complete us, we are looking for someone who is stunningly attractive, incredible wealthy or a combination of other factors. If we do that we are constantly seeing what other people don't have, rather than what they are offering.
Negative thoughts about the people we meet send a powerful message outwards that creates negative influences on the world around us. When we are constantly looking for what people don't have, we fail to see what they do have to offer. When we are constantly thinking about how we will never find that perfect match we are not open to the positive people that are right in front of our eyes. Changing thinking from a deficit perspective in people that we meet to a positive and attribute based perspective can be an amazing opportunity to meet Mr. or Mrs. Right.
Of course it is important to realize that all things do take time. We cannot simply think one day that we will look for the good in people and expect to meet our heart's desire. We do have to be consistent in ridding those negative, picky thoughts from our minds and staying focused on the attributes that we are looking for.