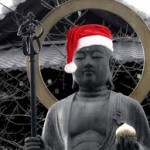 I am excited to announce the release of my Holiday Special.
The first of its kind, Empowerment Manual is a comprenensive workbook that supplements The Law ofSobriety's first chapter, Finding Your Purpose with Intention.
With the Workbook you also get a free "Finding Your Purpose with Intention" instant download meditation. Together you will gain clarity as to what your purpose is for 2012 with exercises, meditations, and positive affirmations. Deciding why you are here and what gives your life meaning keeps you on track by enabling you to chose where to put your energy.
If you would like to purchase one or more (they make great holiday gifts!!) Regular cost $30.00 Your cost is only $9.99.
Please http://thelawofsobriety.com/products/ to purchase one now (top product):

Hope you all have a warm and peaceful holiday season!
With Love and Joy,


Sherry Gaba, LCSW, Author, Speaker, and Media Expert
Sherry Gaba, LCSW Life Coach and Published Author