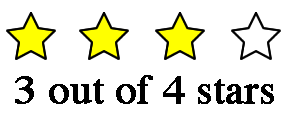 Purchase Gratitude Journal from the Beliefnet Shopping Mall.
Gratitude: A Journal
By Catherine Price

Review: We all need to find ways to be more grateful–to others, to ourselves and for the gift of life. For those who are serious about gratitude, the Gratitude Journal is a perfect gift.

The book asks you to reflect and write down three positive moments from your day. If you can use the journal to sustain this practice everyday, or every other day, it is hard to believe that you won't feel better about your life–no matter whether it's going well or filled with challenge.

There are also reflective quotes that help inspire journaling. On some days, I felt the need for those quotes to help me get started. On other days, just having a clean, well-designed sheet of paper in front of me was enough.

Thankfully, the book is relatively lightweight which makes it much easier to carry around and stash in a purse or desk drawer. The key to gratitude is keeping it alive in your heart–and that's why I liked taking this journal with me on long and short trips. Instead of reading a magazine, I reflected on the wonderful gifts I continue to receive from the universe.

I think this is the perfect host/hostess gift for Thanksgiving, Christmas, Hannukah, Diwali, etc etc etc. You get the point. Give this book as a gift!!