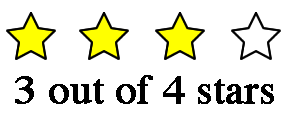 Purchase A Bloom a Day from the Beliefnet Shopping Mall.
A Bloom a Day


Billie Lythberg (Author), Sian Northfield (Author), Ron van Dongen (Photographer)

Review: There are few photo books that truly inspire joy, page after page. And A Bloom a Day, is one of them. In Bloom a Day, celebrated photographer Ron van Dongen matches each day of the year with its corresponding blossom. Each portrait is then paired with a fortune that uncovers the meaning of that flower and reveals the unique aspects of those born on that day.

Since we usually see the same kinds of flowers in shops, supermarkets and garden centers, it is easy to forget how flowers are Mother Nature's most beautiful works of art.

A Bloom a Day also reminds of the incredible diversity in the flower world. Flowers are unique–not only in how they look but how they make us feel. Historically, we gave a certain type of flower when we wanted to evoke grief, love, passion or joy. I was reminded of this only after reading this book.

A Bloom a Day is also a delightful book of divination. I loved the description of my personality on my birthday–and that makes it a fun gift for Thanksgiving or any other group or family oriented holiday.