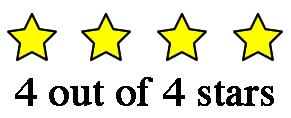 Purchase MOMA Modern Play House from the Beliefnet Shopping Mall.
MOMA Modern Play House
By Chronicle Books

Review: The MOMA store in New York is my shopping nemesis. Whenever I walk into the store, I find at least 19 things I really love (or think someone I love would love!) and have to carefully prune my shopping cart to the essentials.

Yes, I admit it, I'm the one holding up the line trying to decide whether to get EVERYTHING in my basket!

But MOMA gifts are not only well-designed and well-priced, they are some of the most unique gifts I've been able to find (even in the shopping mecca of New York City). The MOMA Modern Play House is the perfect example of a gift that pleases adults and children alike–and stimulates play, imagination, conversation, growth and learning.

Adults can gather around this box and make the walls, furniture and other essential parts of this house while sipping mulled wine or cider. Or the whole family can conspire to create the house of their dreams. Or, it can be a means for a parent to teach a child to improve their hand-eye coordination or their understanding of how we live.
Interactive gifts are my favorite and this one tops the list for 2012.