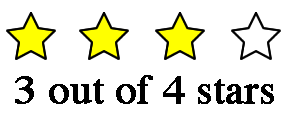 Purchase Buddha Standard Time from the Beliefnet Shopping Mall.
Buddha Standard Time
By Surya Das

Review:The premise of this book is that we all have the same amount of time to work with in a given hour, day or week. But how we spend our time is what separates those feeling harried, overwhelmed, distracted and burned out from those who use each moment of time to renew, awaken and grow spiritually.

While written by a Buddhist, I thought this book was for anyone who feels time-pressed and stressed out about how quickly everything moves (and how little we seem to get done). The book contains teachings, insights and exercises on mindfulness as it applies to staying in the present moment—and using each moment we're given to our benefit (rather than being oppressed by it).

The goal of the book is to shift our relationship to time. Which is easier said than done. The exercises range widely—from simple breath exercises to the use of mantra, spending time in nature and more Buddhist meditations that include deities and the Buddha himself.

The book's central message is bolstered by quotes, anecdotes and teachings from every religious tradition, as well as medical science, neuroscience and popular culture.

It's hard not to like Surya Das' writing. His voice is clear, modern and humorous. And this book is truly an important contribution to spiritual literature—because no matter what our spiritual leaning, we all feel as though we don't have enough time to practice it!