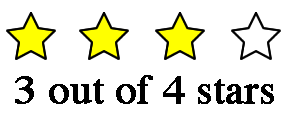 Purchase Visionary State from the Beliefnet Shopping Mall.
Visionary State: A Journey through California's Spiritual Landscape
Review:

There are few spiritual photography books out on the market. Some present wispy and mystical photos of Mother Nature's richness. Others focus on human creations that seem to close the gap between heaven and earth. Still others focus on humanity—and the universality of the human experience. But few have the capacity to really surprise.

Visionary State is a unique collection of photographs that capture the diverse spiritual traditions alive in the state of California. From Buddhist temples to Burning Man and Bikram yoga centers, the book captures the extraordinary diversity of postmodern spirituality. Sure, there are churches where people pray—but nowadays, there are also sacred art installations and street corners and spas and even street signs in which God is alive!

This book offers direct proof that spirit can be found everywhere—one only needs the right lens to find it.