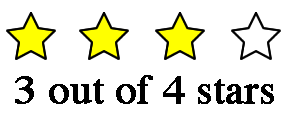 Purchase My Soul Pages from the Beliefnet Shopping Mall.
My Soul Pages: A Companion to Writing Down Your Soul


By Janet Conner
Review:I'm the sort of person who loves journals.  I have at least 15 on my bookshelf, mostly half-filled, that I picked out because I loved the cover, the paper quality, the quotes or the inspiration included insideWhen I reviewed Writing Down Your Soul yesterday, I described how much I loved the technique introduced by Janet Conner for using writing/journaling as a means to tap into your soul voice, or your inner wisdom.

In today's review, I'm reviewing the companion to Conner's bestselling book–a book that might be dismissed as just another journal. But as I flipped through the pages, there were enough attributes to make this another worthwhile purchase.  Conner gives the reader enough fodder for reflection (thought-starters, quotes) and enough space to really try out her technique.

I've purchased many workbooks and companion books in which I've found that I don't have enough space to jot down my thoughts or to really experiment with the technique proposed.  My Soul Pages strikes the perfect balance between inspiring the written word and capturing it.

Recommended for: This book is a wonderful gift for writers, aspiring writers, letter-writers, journal-writers and scrap-bookers.  Or anyone who aspires to use the written word as a means to dig a little deeper.