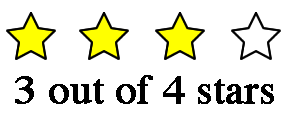 Purchase A Child's Book of Animal Poems & Blessings from the Beliefnet Shopping Mall.
A Child's Book of Animal Poems and BlessingsCollected by Eliza Blanchard and Illustrated by Joyce Hesselberth

Review: Having created a book of blessings myself, I was eager to see what Eliza Blanchard had decided to include in this collection of animal poems and blessings for children.

The book opens with a very sweet blessing penned by Lynn Warren.  It was short enough to hold a child's attention at the dinner table—no easy feat.  But the subsequent poems and blessings in this collection were hit and miss.  Some were far too long, and others were written in a style largely inaccessible to a young child.

I also struggled with the use of this book.  I wanted to use it at the dinner table every night to inspire us to say grace in new ways.  But the blessings and poems are interspersed and hard to find on short notice.  And the book didn't work as a children's poetry book either—because the presence of blessings seem to interrupt our flow of poetry reading.

What I really liked about the book was the illustrations.  The color palette—a range of soft, dusty blues paired with powdery yellows and greens—was pleasing to my daughter's eye.  And the graphic designs were fabulous—we loved Hesselberth's contemporary interpretations of a bat, a kitten and flying birds.
Recommended for: This book is a wonderful gift for parents and poets. I believe that children under the age of 10 would be most delighted with this collection of poems and blessings.