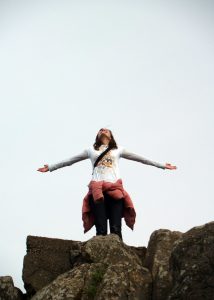 Late night calls usually mean bad news and this one was no different. It was Megan's* best friend's husband, Darrell, calling from the emergency room. Carrie's back pain was not a strain as originally diagnosed, but metastasized cancer. It was everywhere. There was no cure. Megan cried. Darrell cried. What were they going to do?
A sleepless night later, Megan got to work. She researched the type of cancer, prognosis, treatment options and clinics with the best outcomes. Chemotherapy might buy some time but Carrie's diagnosis was terminal. Megan is a fighter and sitting around while her friend faded away was not an option for her. She ignored the doctor's prognosis, made calls and helped the devastated couple develop a plan. In their shocked state, they were grateful for her input.
Treatment commenced along with the expected vomiting, weight and hair loss, pain and depression. It was agonizing for Carrie and agonizing for those around her. Megan checked in daily, helped with her care and shaved Carrie's head when the hair loss created large bald patches. As the weeks rolled into months, Megan was thrilled Carrie had surpassed the oncologist's pessimistic prognosis, but she started to wonder how much a person should have to endure. Was survival worth any price?
One day, Megan found herself begging the emaciated Carrie to swallow another few bites of food. "How does Darrell make you eat?" she asked exasperated.
"If I become too impossible, he cries to make me feel guilty," Carrie quipped to lighten the mood. "That usually works."
At this point, I can also cry on demand, Megan thought bitterly. Cleaning up the uneaten food, she realized something was not right. In her determination to keep Carrie alive, she lost sight of what was most important. Whether Carrie survived or passed away, Megan wanted her to feel loved. Her number one goal was for Carrie to know that the love that connected them would never change. They would both be alright.
In that moment, Megan surrendered. She would not insist Carrie eat. She would not push additional therapies. She would still do what she could to help but would focus on laughing with Carrie and being present. For what felt like the first time in months, she took a deep, nourishing breath and relaxed.
Carrie had surrendered to her predicted demise, yet against all odds, lived. Her doctor remained pessimistic but the treatment appeared to be working anyway. Darrell called her, "a miracle", but Carrie was not so sure. She was still in pain and the future was uncertain.
Megan and Carrie thought they had surrendered to certain death but now have to surrender again, to uncertain life. The future is always unknown even for those who believe they are in perfect health. To calm anxiety, we tell ourselves all is well, but Megan and Carrie have calmed themselves down by surrendering. That way, no matter what happens, all is well.
*Not her real name.