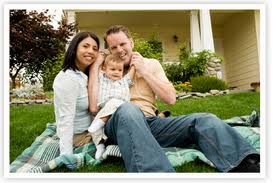 MSNBC reported last year that American home foreclosures accounted for 28 percent of all home sales, a share nearly six times higher than what it would be in a healthy housing market.
Yes, this is depressing news. Some would even call it a depression.
But foreclosure is not always inevitable. We sometimes see family, friends, and neighbors struggle to keep their home, hoping and praying they do, and then stop. What if we did something to help instead?
A friend of mine once said, "What would our nation be like if every American helped another American out of homelessness?"
I would add, "What would our nation be like if every American helped another American keep their home?"
Those in need aren't always across the ocean or in the run-down parts of town. Sometime they're next door.
As Jesus said, love your neighbor as yourself.
In some cases, this might include helping someone make a mortgage payment.
Help someone keep their home.
If one of you says to them, "Go in peace; keep warm and well fed," but does nothing about their physical needs, what good is it? In the same way, faith by itself, if it is not accompanied by action, is dead." -James 2:16-17
+++
DILLON BURROUGHS is an author, activist, and co-founder of Activist Faith. Dillon served in Haiti following the epic 2010 earthquake and has investigated modern slavery in the US and internationally. His books include Undefending Christianity, Not in My Town (with Charles J. Powell), and Thirst No More (October). Discover more at ActivistFaith.org.