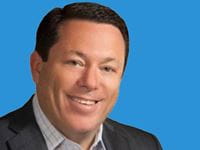 Rick McDaniel
A noted author, inspirational speaker and church leader McDaniel has earned three degrees including a masters degree from Boston College and an advanced degree from Duke University and is the author of seven books. His most recent book is "You Got Style: How Discovering Your Personal Style Impacts Your Faith, Family Finances and Much More."
Rick is the founder and senior pastor of Richmond Community Church in Richmond, VA and a huge Internet Campus (www.highimpactchurch.tv). He is also the host of the "Point of Impact" podcast.
He has traveled and spoken at conferences and churches worldwide spanning six continents. He is the speaker for High Impact Living on Lightsource.com and OnePlace.com where tens of thousands listen to him each month. His speaking is also featured on iTunes, YouTube, Amazon and Audible.
In addition to his seven books Rick has written many articles for magazines, journals and newspapers. He is a regular contributor for Fox News, Beliefnet and the Richmond Times-Dispatch as well as writing a weekly devotional for Salem Communications.
You can follow him on Twitter @rickmcdaniel and on Instagram @rickmcdaniel44. Learn more about him at www.rickmcdaniel.com.