Steinbergers Had Just Gotten Off Flight From Israel, Forgot About Kid's Snack
August 11, 2011 11:59 PM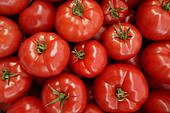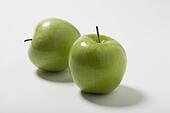 A local family was fined $300 by Customs officials at Newark Liberty Airport for not declaring an apple, tomato and three cucumbers it packed in a child's backpack prior to a flight from Israel.
>>>>>>>>>>>>>>>>>>>>>>>>>
Reporting Sean Hennessey
MONSEY, N.Y. (CBSNewYork) — A family of four from Florida visiting relatives in New Jersey got an unwelcome surprise at the Customs gate — all because of some forgotten fruit and vegetables.
The oversight was an expensive one that has the family fuming, reports CBS 2's Sean Hennessey.
"I don't have to be traumatized like this. Nobody should have to be traumatized," Suri Steinberger said.
Suri and Peter Steinberger are livid after what they call an over-reaction by customs agents at Newark Liberty Airport. They were told they had violated a federal crime — forgetting about an apple, a tomato and three cucumbers in their son's backpack.
"For me it was like, you know, what you see on TV. I thought I was going to get handcuffed, they have my kids. So I just started to cry," Suri Steinberger said.
Read more: http://newyork.cbslocal.com/2011/08/11/family-fined-300-for-having-apple-tomato-3-cucumbers-in-backpack-at-newark-liberty/