WATCHWOMAN QUESTION? Not only did Obama betray Israel by saying they have to give back to Muslims all the lands won in the War of 1967, Obama also announced $1 billion in debt forgiveness for Egypt and $1 billion in loan guarantees to finance infrastructure.  — Please answer me this question?  Why do Jews consistently and overwhelmingly vote for Democrats, including Obama?  Democrats consistently and overwhelmingly cast their votes in favor of Muslims who want to destroy all of Israel and all the Jews.  It makes no sense to me why Jews support Obama and Democrats! ▬ Donna Calvin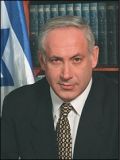 Netanyahu Rejects Obama Call for Palestinian State Based on 1967 Borders
Published May 19, 2011
FoxNews.com
AP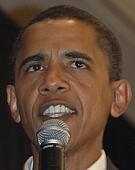 President Barack Obama delivers a policy address on events in the Middle East at the State Department in Washington.

Israeli Prime Minister Benjamin Netanyahu swiftly rejected President Obama's call Thursday for Israel to pull back to the borders that existed before the 1967 Six-Day War, calling those lines militarily "indefensible."
Obama, in a sweeping address tackling the uprisings in the Middle East and the stalled peace process, stunned Washington and Jerusalem by endorsing Palestinians' demand for their own state based on the pre-1967 borders. The break with longstanding U.S. policy appeared to immediately aggravate the Israelis, who want the borders of any future Palestinian state determined through negotiations.
In a statement released late Thursday, Netanyahu said such a withdrawal would jeopardize Israel's security and leave major West Bank settlements outside Israeli borders.
Read more at Fox News: http://www.foxnews.com/politics/2011/05/19/obamas-mideast-speech-offers-punishment-praise/#ixzz1MpMfaa53