Wishin' and Hopin' is Lifetime movie airing December 21, 2014, based on the novel by Wally Lamb
. It stars Molly Ringwald and Meat Loaf with narration by Chevy Chase. Composer Matthew Llewellyn was kind enough to answer my questions about creating a score for this nostalgic holiday story.
How did you first come to this project and what were the guidelines for the score?
I first heard about the project back in June from producer Andrew Gernhard and director Colin Theys of Synthetic Cinema International. That's when I learned that the film was to be based on the New York Times best-selling novel by Wally Lamb. It sounded like an amazing opportunity to write a period-sounding score that could be fun and light but also very dramatic and emotional. This would be a vastly different score from our last collaboration on the Chiller TV (NBCUniversal) horror film "Deep in the Darkness". There weren't any specific guidelines for the score other than it needed to be very thematic and really evoke the holiday spirit.
What did you to do evoke the retro/nostalgic vibe of the story?
The first step was to write memorable themes that could reappear throughout the film and help tell the story. Initially, we were only going to have a few themes just for the major characters (Felix, the Nuns, and Rosalie) but as I started getting further along in the composing process I ended up writing many more themes. (Madame Frechette and Zhenya) The most important thing I needed to do was to nail the tone of the film. We discussed a variety of styles for the score and eventually landed on a traditional orchestra sound. It just seemed like the right choice for this kind of movie and I couldn't be happier with the result.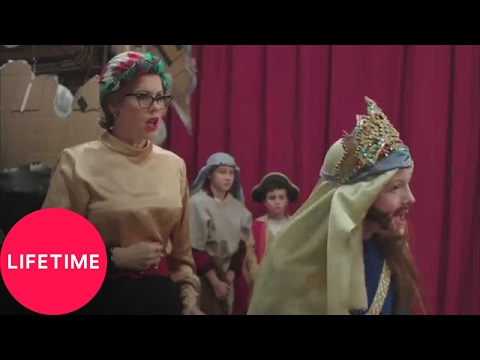 What are the special challenges of scoring a film set at Christmas? Do you make use of some of the season's traditional music?
There was quite a bit of period music in the film that really helped ground it in the 1960's. Before I started composing, Colin and I kicked around the idea of re-recording certain Christmas songs and possibly producing new arrangements but the schedule was too tight so they licensed all the songs heard in the film and I composed the film's original score around them. I didn't use any specific Christmas material in my score, however it was important that my score sounded "one" with the songs.
Molly Ringwald is the daughter of a musician and a singer. Did she have any comments or suggestions? Or did you begin work after all the shooting was done.
I started working on the film during the editing process so I'm not sure how involved she was in making those decisions.
Were there any scenes that were especially challenging to score?
The hardest scene to score was the climax of the film when the children have their Tableau Vivant performance. This was especially challenging because in the scene there are a group of kids singing on stage while all hell is breaking loose backstage. My job for this scene was to not only accentuate the madness backstage but also keep the energy up and hectic when the picture went back to the kids on stage.
What was the first score you ever worked on and what did you learn from that experience?
I actually didn't start writing music until college so it's hard for me to pinpoint what my first score actually was. I do however remember my first scoring project at Berklee, called "Salt Marsh". It was a very short scene, only about ninety seconds, of birds in the wild. I thought about posting it recently as a "throwback-Thursday" on Facebook but it doesn't represent my work today as a composer.
What music do you like to listen to at this time of year?
I have an extremely eclectic taste in music; I actually went to KROQ's Almost Acoustic Christmas a few days ago and saw some of my favorite bands like Alt-J, Weezer, and No Doubt. I am definitely a sucker for Christmas music though, being a big fan of the classics. I find myself listening to a lot of Frank Sinatra around the holidays; he will always be the king in my book.