| This product uses the TMDb API but is not endorsed or certified by TMDb.
What kind of movie do you feel like?
Ask Movie Mom
Click here
In Epic Fail: Bad Art, Viral Fame, and the History of the Worst Thing Ever, Mark O'Connell writes perceptively about our fascination with truly awful works of art and the people who create them. I first learned of the Dunning-Kruger effect (the less capable people are, the worse they are at estimating their ability) from that book.
Any discussion of the worst movie directors of all time will include Ed Wood, of course, and Tommy Wiseau. Both have had films made about them that are vastly better than the films they made. But on the Mount Rushmore of bad movie directors one cannot overlook Uwe Boll, who has completed his 30th film, which he says is his last. Vanity Fair has a great feature about him. Describing the angry short film he posted on YouTube declaring that he was quitting the industry: "At the time of writing, the video has more than 1.6 million views on YouTube. Some commentators have suggested, not unreasonably, that it's Boll's best work."
About "Bloodrayne," like many of Boll's films, based on a video game: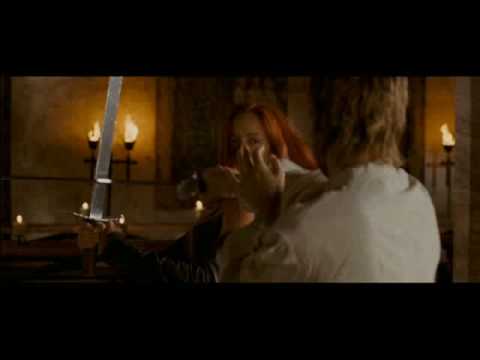 Cast and crew members have denounced the films. "BloodRayne was an abomination," said BloodRayne star Michael Madsen. "It's a horrifying and preposterous movie." Willam Belli, who acted in and had a co-writing credit on "Blubberella," compared viewing the finished product to "watching a car accident with clowns."
Boll has always been better at raising the money for making a movie (hence the reliance on pre-sold brands) than in actually making it. A script supervisor points out that the job is rather difficult when there is no actual script to supervise. And yet, we can't help feeling a grudging admiration for Boll's determination despite universal opprobrium.
The Swan Princess is back, with an all-new feature length movie! Get ready to go on an undercover detective adventure when The Swan Princess: Royally Undercover arrives for the first time on DVD March 28, 2017 from Sony Pictures Home Entertainment. The newest installment follows the enchanting tale of young Princess Alise and her friends as they embark on a new adventure where they solve a royal mystery using their detective skills and spy gadgets.
We are delighted to present an exclusive behind-the-scenes clip:
The story: After mysterious visitors arrive in the Kingdom, Princess Alise, Lucas and their friends go undercover on a secret spy adventure to see if they can be trusted. They will need all of their superior detective skills as well as some super cool gadgets to solve the royal mystery and save the Kingdom.
"The X Factor" star Mary Kate recorded the theme song, "Born to Be Me."
My friend and fellow critic Matt Fagerholm has an excellent essay at rogerebert.com about the adorable new Netflix series "Julie's Greenroom," starring Julie Andrews, the Muppets, and a dazzling gallery of guest stars.
Andrews has a natural chemistry with her pint-sized students, treating them as she would any human performer, while gently reprimanding her mischievous dog, Toby (John Kennedy), who also happens to be a puppet. The first 13 episodes of "Julie's Greenroom" debuted on March 17th, and though the series is every bit as delightful as one would expect, it succeeds as far more than a nostalgia-fest.
In fact, there may not be a better defense for saving the National Endowment for the Arts than this program, which has coincidentally arrived during a period in which the President of the United States has proposed cutting it for the first time in history.
The show is a delight for any age.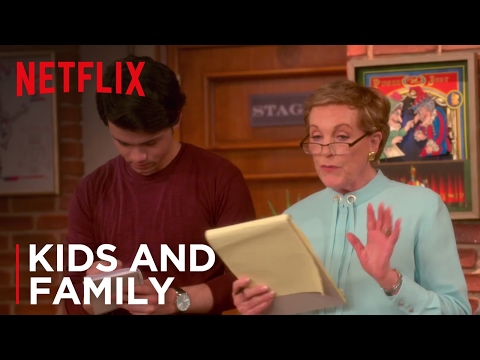 Oscar-winner Melissa Leo plays atheist Madalyn Murray O'Hair, who infuriated people across America when she successfully sued to stop having religious prayers in public schools. She became a major public figure, often appearing in the media to provoke or debate people of faith. She and her son and granddaughter were kidnapped and murdered.
For more information about her, see this documentary: