I had so much fun at last year's Creativity Conference that I could not imagine how they could top it this year, but they succeeded.
This is the third time the MPAA has teamed up with media and technology partners to show Washington policy makers how important the movie industry is to our economy and culture, to give us a glimpse of changing technologies and outlets, and to remind us of the importance of protecting intellectual property rights. Snoopy was walking around to give hugs and pose for selfies — and to promote the upcoming Peanuts movie. Attendees got to pose for pictures like James Bond and try out virtual reality goggles. We heard about the way that ABC News was using footage from a doctor's iPhone in a story about Ebola in Africa and from a drone inside a volcano — and all with the idea that the viewer might be watching it on a big screen, a computer tablet, or an Apple Watch. Filmmaker Howard Lukk showed us clips from "Back to the Future 2," with Marty McFly (Michael J. Fox) arriving in 2015(!) to find many technological innovations imagined for three decades ahead of 1985 that do in fact exist now, though most of them are not yet commercially available to consumers. Sidhant Gupta from Microsoft told us about their new HoloLens, which will create virtual game pieces and puzzles, maps and charts, medical assessments and data display, and even narrative content somewhere between a movie and a video game.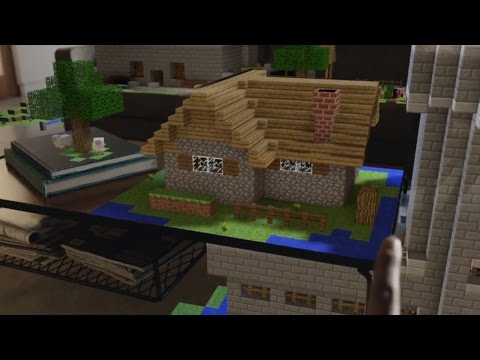 He also urged us to remember to "dream big and don't ask what the financial value of the project will be."
ABC's Rick Klein interviewed studio head Nancy Utley of Fox Searchlight. Their movies fall into two categories; independent films they pick up at festivals and those they make in-house. She described the intense competition that festival films can inspire, with "Harvey Weinstein in the corner." And like Gupta, she does not base all of her decisions on the projected financial returns. They are currently working on a film about Nobel Prize winner Malala Yousafzai.
Harley Jessup of Pixar, like many of the other speakers, said that "story is king." Whether working on "The Hunt for Red October in the pre-CGI days where the effects were all created by hand to hundreds of initial sketches over a two year period before settling on the look of "Monsters Inc.'s" big blue Sully, it is all in aid of telling the story. He showed us with a seven minute clip from "Ratatouille" that even without dialogue, the pictures and music can tell the story.
For me, the highlight of the event was the drone demonstration from Aerialmob. Camera-bearing drones can replace equipment like booms, dollys, and even helicopters, much safer and less expensive, taking a fraction of the time to set up. They lifted a drone with a GoPro camera off the stage and showed us ourselves in the audience, giving us a sense of the possibilities: "a new level of creativity, from the ground to the sky." Beyond movies, drones are now reducing costs and improving safety in power line inspections and security as well.