C
Lowest Recommended Age:
Mature High Schooler
MPAA Rating:
Rated R for sexual material, full frontal nudity, language throughout, and drug and alcohol content
Release Date:
July 29, 2016
C
Lowest Recommended Age:
High School
MPAA Rating:
Rated PG-13 for intense sequences of violence and action, and brief strong language
Release Date:
July 29, 2016
B+
Lowest Recommended Age:
Middle School
MPAA Rating:
Release Date:
July 15, 2016
Lowest Recommended Age:
Middle School
MPAA Rating:
Rated PG-13 for thematic elements including strong language and some bullying behavior, a suggestive image, drug material and teen smoking
Release Date:
April 22, 2016
B+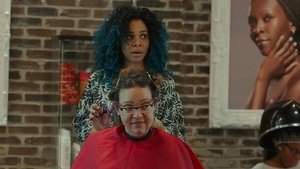 Lowest Recommended Age:
Middle School
MPAA Rating:
Rated PG-13 for sexual material and language
Release Date:
April 15, 2015
C
Lowest Recommended Age:
Mature High Schooler
MPAA Rating:
Rated R for sexual content, language and brief drug use
Release Date:
April 8, 2016
| This product uses the TMDb API but is not endorsed or certified by TMDb.
What kind of movie do you feel like?
Ask Movie Mom
Click here
Have you ever wanted to own a movie studio? Think you could make better greenlight decisions than the current production executives? This is your chance. An investment opportunity previously limited to the wealthy is now open to regular, ordinary people thanks to the new JOBS Act (Jumpstart Our Business Startups), signed by President Obama. Protections put in place after the stock market crash of 1929 have been eased to allow people who are not rich to invest in startups. (Remember, though, that those protections are in place because these are risky investments, so read the materials very carefully and speak to your financial advisor.)
At Comic-Con, I spoke with Paul Scanlan and Jeff Annison, co-founders of Legion M, a new movie studio that is sort of halfway between Kickstarter (where people do not invest but essentially contribute or pre-purchase) and a traditional stock-or-bond type of investment (where you risk only what you put in but the return has no limit). Legion M has partnered with people like including Seth Green's Stoopid Buddy Stoodios, 42 Entertainment, Meltdown Comics and Alamo Drafthouse to create TV shows, films, web content, gaming, virtual reality and more, with the goal of turning the traditional Hollywood model on its head. Legion M is the fastest growing equity crowdfunded company and has more than 1,200 investors and nearly half a million in funding since launching on Wefunder in May.
Annison says, "We're all in on the JOBS Act. It's a revolutionary new opportunity. A lot of people look at it as a new way to fund a company, but that's the tip of the iceberg. The real power of it is when you can have your shareholders, the owners of the company, who are also your fans, your consumer base, your audience. Content is king, but it is also a commodity. There's more out there than anyone could consume in a hundred lifetimes. So the challenge is the marketing, the exposure, rising above the noise. If we can have a content company that is owned by a legion of fans, and if we can get them financially and emotionally invested in what we are doing, then when the projects come to market we have a built-in competitive advantage."
"We see it as more than a company. It's a movement," said Scanlan. They expect to work on 10 projects at a time. "There are more ways to monetize content than in the past." They are going to start with lower budget, independent movies but may partner on bigger projects as well. "You've got that emotional connection that you get from being a part of something and the financial ownership and rewards," said Annison. They acknowledge that it's "high risk/high reward," but emphasize that there are still controls in place — people who are not wealthy cannot invest more than 10% of their annual salary. But Annison and Scanlan say that they prefer to have many small investors to having a few big ones. And they are very encouraged by the way their shareholders have participated with them and with each other through their Facebook page, and hope they will interact with the content creators as well. "The Legion has a voice in this whole process. Instead of paying scouts to give us feedback, we have our investors, who are even better."
10-year old Olivia and her 17-year old brother are left home alone when their Mom goes on a business trip for the weekend. Olivia sees a young woman being kidnapped on the empty New York City streets. Her brother doesn't believe her, and neither do the cops. So Olivia starts investigating on her own, trying to persuade a cynical detective (Susan Sarandon) that she is telling the truth.
Even the most outrageous comedy has to have some grounding in reality, if only through taking place in a world that is consistently imagined. If we don't know where we are, there may be jokes, but it is not truly comedy.
Writer/directors Jon Lucas and Scott Moore are not people with a lot of ideas. Their "21 and Over" was pretty much the same movie as their "Hangover." And the big innovation here is that this time it's girls-gone-wild instead of boys. But it plays like it was inspired by a couple of women's magazine articles about the impossibility of "having it all." The movie says it comes down on the side of not judging other mothers, those who seem to be losing it and those who seem to be holding it together. The message is that it's good to forgive yourself for not being able to be perfect all the time. And it's important to understand that loving your children means letting them learn to be responsible and not doing everything for them. But those good thoughts are undercut by the unexpectedly sour triumph of the main characters, with antagonists who must be shown as spineless or pitiful.
The reality of women's lives is a target-rich environment for comedy and the reality of mothers' lives is especially so. But this script is so lazy that it does not meet the level of basic cable sitcoms for originality and wit. They have more in 22 minutes than "Bad Moms" does in 101.
This is a movie that is supposed to be about female empowerment. There are two specific instances that involve women telling their cartoonishly awful husbands that they need to take more responsibility for their children and their households. And yet, this is a movie that consistently shows the PTA as apparently entirely made up of women, with the exception of one man who is shown at a PTA meeting specifically so he can be humiliated in public by his wife. Funny. amiright? And this is a school that apparently includes elementary, middle, and possibly high school students, does not notice when a mother does a child's homework, and has a pot-smoking principal who can't stand up to the President of the PTA. What?
"Hangover" worked because most of the movie was about dealing with the horrible consequences of a major sort-of-accidental bender. "Bad Moms" tries to persuade us that a bender and attendant irresponsible behavior are signs of liberation. The bender is a mild one, no tigers or tooth extractions. On the other hand, the issue of money is raised but in the kind of fairy tale way that suggests no one connected with the movie has had to think about how to pay for groceries — or damage inflicted on a grocery store — in a very long time.
We're supposed to believe them when they talk about how much they love their kids and would do anything for them, but they don't really seem to enjoy or support them.
And newsflash — jokes about foreskins, butt stuff, and girl-on-girl kisses as a sign of rebellion and edginess are so 1998.
The one-dimensional characters are as follows: Mila Kunis plays Amy, the exhausted mom of two who boots out her childish, cheating husband. She's had no sex in years. Kristen Bell is Kiki, the exhausted mom of four whose husband treats her like Cinderella. They have sex once a week ("After "Blue Bloods!") but he is not very, uh, excited or exciting. And Kathryn Hahn is Carla, the happy, unreliable slut who does not even know what a standardized test is, much less whether her son has to take and pass them. She talks about sex all the time but does not seem to be having any either. Christina Applegate is Gwendolyn, the Mean Girl (with henchmen played by Jada Pinkett-Smith and "Bridesmaids" co-writer Annie Mumolo (who should have done a major rewrite here).
One thing Lucas and Moore get right is the combination of the humblebrag and the insult-wrapped in a compliment handed out by the ladies who run the school. Yes, when they flutter their eyelashes and say, "I don't know how you do it," to Amy, she understands that they mean, "You're doing it badly." And there is a lot to be said about impossible standards and judgey people, especially when it comes to parenting. But that requires actually saying something, not just pointing it out.
Amy blows her top, decides not to try to be everything to everyone any more, and then when Gwendolyn lashes back, involving Amy's daughter (in the Bizarro world of this movie, the head of the PTA is in charge of everything in the school), Amy decides to run against her, on a platform similar to but less authentic than that of Tammy in "Election." Even in a PTA election, someone has to propose something more than "let's do less and not judge each other."
All four women are brilliant actors and comedians and make as much of this material as they can, but they all deserve much better. Jay Hernandez transcends the thankless role of the hot guy, making him the only male in the film who is not completely infantilized. Someone needs to put him in a leading man role. And someone needs to start putting women in the leading role of writing and directing stories about women, or at least men who can do better than this.
NOTE: The highlight of the movie is the series of conversations over the credits with the actresses and their real-life mothers, filled with exactly the wit and heart missing from most of the film.
Parents should know that this film is crude and explicit language throughout including very strong and crude language, drinking, drugs, sexual references and explicit nudity, and comic peril and violence.
Family discussion: Who is responsible for the standard the moms felt they had to live up to? How would this be different if it was about dads?
If you like this, try: "The Hangover"
Whoever thought that the "Fast and Furious" series would keep getting better while the once-smart "Bourne" series is the one that drives off a cliff?
During the boring parts of this movie, I played a game I made up that I called "Same or Different." For example, in one of the earlier Bourne movies, our hero, the once-amnesiac CIA assassin Jason Bourne (Matt Damon) grabbed a limited-use anonymous cell phone for a particularly clever maneuver. In this one, he grabs a small tracking device handily left out in a bowl like peanuts at a bar for happy hour. Same or different? Different because the first one was plausible and this one was ridiculous.
The earlier films had exceptionally well-staged fight scenes that felt like real people who get out of breath and hurt each other and jockey for advantage. In the first moments of this film, in addition to completely unnecessary jumps between five different locations around the world for no purpose, he knocks out an enormous professional fighter with one punch. Same or different? Same answer as above.  And if we distinguish between the good guys and the bad guys by how much collateral damage they inflict on the world — how many innocent bystanders get killed, the answer here is more same than different.
There are franchise films made for fan service and then there are those that do not even service the fans, are merely a cash grab, and retroactively devalue the franchise.
This is a movie that asks us to believe that the head of the CIA and a Mark Zuckerberg-young titan of the world's coolest social media company, a sort of cross between Google and Facebook and Twitter and Snapchat, decide to have a conversation of the utmost secrecy in a posh Washington DC restaurant, the kind where everyone eavesdrops on the big shots at the next table, especially reporters, politicians, and Hill staffers.
The first three Bourne films transcended the action/spy genre with a gritty, almost intimate feel far from the glossiness of James Bond, and with an expanding, deepening storyline that, as the then-LA Times critic Manohla Dargis said, began with the existential in "Identity" (Who am I?), extended to the moral in "Supremacy" (What did I do?). With the third film, the question of culpability extended to the larger "I" of the government: Who are we and what have we done? We will put aside for the moment the non-Bourne "Bourne," which mistakenly went in the direction of a secret government program that was more "Captain America" than Bourne, with a mysterious ability-enhancing drug that removed the somber reality that resonated with the era of waterboarding and Abu Ghraib. There is plenty to explore and attempt to expiate now, and the movie tries to touch on contemporary issues explored in far more compelling — and terrifying — terms in documentaries like Alex Gibney's "We Steal Secrets" and "Zero Days." It just doesn't do anything interesting with them while it is piling improbable motivations and preposterous situations almost as high as the carnage and wrecked cars.
Parents should know that this film has constant spy-related action-style peril and violence, many characters injured and killed including many innocent bystanders, themes of government corruption, and some strong language.
Family discussion: Who should decide the balance between privacy and security and how much information about those decisions should be public? What real-life events inspired this story?
If you like this, try: the other "Bourne" films and "Zero Days"