B+
Lowest Recommended Age:
Middle School
MPAA Rating:
Release Date:
July 15, 2016
B
Lowest Recommended Age:
Mature High Schooler
MPAA Rating:
Rated R for strong violence, language throughout, some sexual content and drug material
Release Date:
July 12, 2016
B-
Lowest Recommended Age:
Kindergarten - 3rd Grade
MPAA Rating:
Rated PG for action and some rude humor
Release Date:
July 8, 2016
Lowest Recommended Age:
Middle School
MPAA Rating:
Rated PG-13 for thematic elements including strong language and some bullying behavior, a suggestive image, drug material and teen smoking
Release Date:
April 22, 2016
B+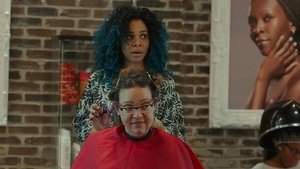 Lowest Recommended Age:
Middle School
MPAA Rating:
Rated PG-13 for sexual material and language
Release Date:
April 15, 2015
C
Lowest Recommended Age:
Mature High Schooler
MPAA Rating:
Rated R for sexual content, language and brief drug use
Release Date:
April 8, 2016
| This product uses the TMDb API but is not endorsed or certified by TMDb.
What kind of movie do you feel like?
Ask Movie Mom
Click here
Documentarian Joe Forte loved the stories his second cousin told about the golden era of Hollywood — so he decided to interview him on film. Now available On Demand.
The sequel to the sequel to the sequel has arrived. On July 31, 2016, Syfy will unleash "Sharknado 4: The 4th Awakens." And you know what that means: more cheesy cameos from 80's stars, more sharks (did I hear them say cow-nado?), and more silly, over-the-top thrills to tweet about. This time, it's Las Vegas that gets hit. And this time, the audience got to decide whether the character played by Tara Reid will survive.
At Comic-Con, I spoke to Caroline Williams, who appears in the film in a character based on her iconic performance in "Texas Chainsaw Massacre 2," where she was a "final girl," the one who was still standing at the end of the movie. She got the part in "Sharknado 4" via Facebook and she had a blast working with director Anthony C. Ferrante. "The guy utilizes everything at his disposal. When we were shooting in Las Vegas, we drove by Chippendale's with the male dancers, and he said, 'I've got an idea.'" And the clip of a Chippendale's dancer dispatching a shark with a well-timed pelvic thrust has gone viral. "He's willing to be extemporaneous. The guy is continually topping himself, and that is part of what has led to the audience devotion and social media phenomenon."
"The difference between making movies in the 80's, when I first came along, and now is exponential, not just the technology but the social media. You are accountable to that audience. They will tell you when they see a false moment, when something's too cheesy to be believed not just by Twitter but at events like Comic-Con. When I did my first horror film convention, which is filled with devotees, they show up dressed in my outfit from 'Chainsaw 2,' saying my dialog, even with their children dressed up." She is proud to be a "final girl," along with Ripley from "Alien" and Laurie from "Halloween."
And she understands the appeal of horror movies. "I find the best, most classic construction in movies is the conflict between good and evil. [Director] Tobe Hooper famously said that horror is the new western. Of course westerns are coming back, like 'Hateful Eight,' with horror elements. That's the classic story construction and that's what people want to embrace. You have to wrestle with the good and evil within you as a human being. We're very primitive. The audience loves the redemptive moments." And it is cathartic. You get to forget everything about real life which is worse than any horror film. We live in a dangerous world. When you're dealing with the stress of your own life, there's nothing better than to sit back, cook some fish sticks and pop some corn, sit with your family and sing the theme from 'Sharknado.' I discovered it with my sons. But the second one, they had their friends over to watch with them. The third one, they had more friends over."
In the "Sharknado" movies, "Ian and Tara play it straight. They are not sending up their performances. The beauty of my role is I get to be the comic relief. He sends it up and he satirizes it. I get to wink at the camera, but Ian doesn't."
She loved working on "Chainsaw 2" and says that the elaborate set was her "playground." She was disturbed at first by the real skeletons decorating the set until production designer Cary White said, "But look, they get to be in a movie."
The chainsaw she wielded in "Chainsaw 2" was hollowed out so it would be lighter to lift. Not this time. She had to swing a real and very heavy weapon. "I could have used some pushups." "I don't know if I get consumed by the 'nado. It was CGI. But we and my family members have our saws." She was thrilled to get to play Stretch again. "Anthony wanted to send out that little valentine to the fans of 'Chainsaw 2.' He really put me to good use."
Olivia Holt and Alex Wolff star in "The Standoff" a new teen comedy about a competition to win a car by outlasting everyone else. It will be available on VOD from Vision Films on September 20, 2016.
We mourn the loss of singer Marni Nixon, whose provided the voice for musical numbers in films from "Gentlemen Prefer Blondes" to "West Side Story."
She sang for Deborah Kerr in "The King and I."
She sang for Audrey Hepburn in "My Fair Lady."
She sang the operatic flourishes at the beginning of Marilyn Monroe's "Diamonds are a Girl's Best Friend."
And she sang for Natalie Wood in "West Side Story."
She appeared on screen and did her own singing as a nun in "The Sound of Music." Here she sings some of the songs from the film as a guide for the singers who would be dubbing the international editions.
The New York Times reported that Hollywood tried to keep her participation in the films quiet.
Ms. Kerr was nominated for an Academy Award in 1956 for her role as Anna in "The King and I"; the film's soundtrack album sold hundreds of thousands of copies. For singing Anna's part on that album, Ms. Nixon recalled, she received a total of $420.

"You always had to sign a contract that nothing would be revealed," Ms. Nixon told the ABC News program "Nightline" in 2007. "Twentieth Century Fox, when I did 'The King and I,' threatened me." She continued, "They said, if anybody ever knows that you did any part of the dubbing for Deborah Kerr, we'll see to it that you don't work in town again."
Ms. Nixon had an extensive career in theater and concert performances but is best remembered for the films the producers did not want anyone to know she sang in. May her memory be a blessing.