Mia Wasikowska plays real-life adventurer Robyn Davidson in "Tracks," based on the 1980 international best-seller about her 1700-mile walk across Australia with four camels
.
A thoughtful interview with Davidson in The Australian describes her:
Davidson is an enigma. With her patrician air, prim frock and cut-glass English accent (she's spent most of her life in London), it's difficult to envisage her as the young woman who killed rampaging bull camels in the Australian desert, fought off rats nestling in her hair during a hellish journey with the Rabari nomads of northwest India, became a crack shot with a Savage .222 rifle, and crossed glaciers near her home in the Himalayas. She's worked as an artist's model and dealt blackjack in an illegal gambling den, squatted in houses and taken LSD, once having an "exquisite trip where I was Titania from A Midsummer Night's Dream". Despite this big, adventurous life, she has described herself as "basically a dreadful coward".

She's whip-smart, can quote Montaigne, Levi-Strauss, Nietzsche and Novalis with the best of them, and slips easily, during our chat, from the plight of nomadic people and the slippery nature of time in a desert, to metaphysics and madness.

There's an other-wordly, ascetic air about her: she's described herself as a kungka rama-rama ("crazy woman" in Pitjantjatjara) and a "sausage of angel and beast", as Chilean poet Nicanor Parra puts it. She loves a motley collection of things – silence, deserts, crows, dogs, stars (she can roll the latter off her tongue: Aldebaran, Sirius, Corvus…). I'm struck by her face, all serene planes and curves and wide Slavic cheekbones; at 62, it remains a miracle of excellent natural design. "It helps to have good scaffolding," she concedes later during a photo shoot at Bondi, where she poses reluctantly for the camera, framed by a big blue sky and a quietly heaving sea.
Davidson told The Scotsman why she wanted to walk across the desert.
"Why? Why? Why?" Davidson laughs. "The thing that Mia said to me was that no man would be asked that. She's absolutely right. But then perhaps if I'd been a man people wouldn't have been so interested in the first place. Who knows? But I think that anyone who steps outside of a boundary or a cliché, it disturbs something in the culture at large so the question is, why did she do it? What does it mean that we didn't?"

"My sense of myself is that I was a rather unformed kind of person trying to make myself up out of bits of spit and string," is how she once described it. "Some instinct – and I think it was a correct one – led me to do something difficult enough to give my life meaning."
Here Davidson and Wasikowska talk about the journeys they took.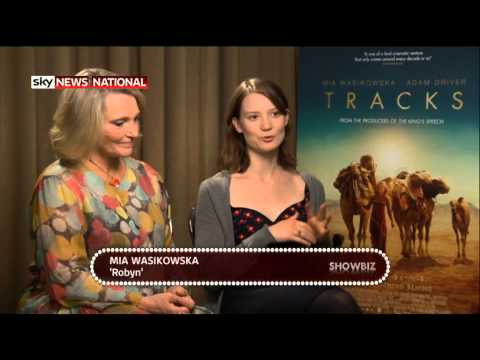 And here is an interview with Davidson and National Geographic photographer Rick Smolan, played by Adam Driver in the film.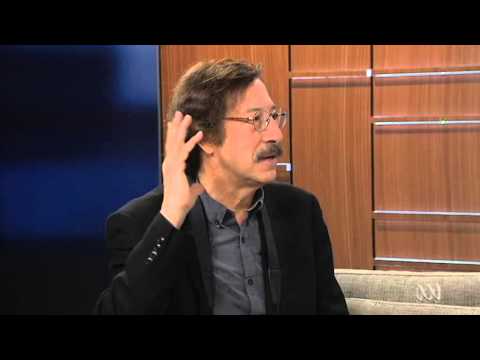 Smolan's magnificent photos appear in From Alice to Ocean: Alone Across the Outback
.