| This product uses the TMDb API but is not endorsed or certified by TMDb.
What kind of movie do you feel like?
Ask Movie Mom
Click here
We are pleased to present a clip from Heaven Sent, available on DVD February 21, 2017 from Lionsgate Home Entertainment. It stars Marley Shelton and Ernie Hudson.
A young couple, on the eve of their painful divorce, receives a surprising houseguest – an 8 year old runaway from Heaven. Cleverly guided by Divine intervention, she helps them rediscover their hope and faith in the power of love.
VeggieTales grows beyond the house and takes root in the city in the newly re-imagined VeggieTales in the City! Bob the Tomato, Larry the Cucumber and all your favorite Veggies are ready for a new set of adventures—all while imparting valuable and inspirational lessons along the way with original songs in every episode! Join these friends as they explore the city in all new fun-filled episodes only on Netflix February 24th! We are pleased to share an exclusive clip.
In the Oscar-nominated "Hacksaw Ridge," Rachel Griffiths plays the mother of Desmond Doss (Andrew Garfield), a devout WWII medic who saved the lives of 75 soldiers by carrying each one of them to safety as he dodged enemy fire in Okinawa. In an interview, Griffiths spoke about playing a real-life character and re-teaming with her fellow Aussie Hugo Weaving, who plays her husband. She also gave me some information about her next project, an ABC miniseries called "When We Rise."
How did you work on that excellent Virginia accent? You really captured the Lynchburg sound.
Oh, you are so kind. I had two conversations with Lynchburg ladies and I listened to a lot of samples before I found a sample that we settled on. You want to be specific when you do an accent. You don't want to just kind of just do a general idea of it. But you also have to find that accent that is going to be comprehendible across the world first. You can't be so accurate that everybody is like, "What did she say?" And you have to sound like you and the people who play your family are all from the same place. I ended up probably taking my cues as much from Andrew because I play Andrew's mother. I figured I had the most influence on him so we needed to sound similar. So I was listening to a lot of Andrew's early scenes that he was doing before we shot our part and I think he had a lovely softness and it definitely has this kind of rural edge to it but it wasn't too sudden and it didn't feel like he was commenting on who these people were.
Is it different to prepare for a role when it is a real person's story?
I think it's kind of a privilege to tell someone else's story and it's not something that we want to do lightly. You certainly don't want people's first response coming out of a film like that to be, "Why did they make it in Australia?" It's a touching universal story and particularly something we can relate to because Australians were so involved in the Pacific during WWII. The Pacific war was as much our war as it was the American war, when Australians are experiencing their stories they feel as close to home because we sent many of our boys off who had barely experienced another life, from a very simple life into a hell that they could never have imagined. That's a very universal story with the resilience of how you get through that.
I've heard that you've described Mel Gibson's movies as kinetic. What do you mean by that?
They never stop moving and they are never boring. You never fall asleep in them. The cameras are always moving, the people are always moving. I think he has a heightened need for input and visceral stimulation; you can just tell that by talking to him. His dial is set to eleven where as my dial might be set to three or four and I think what makes his movies so compelling is, I this amazing momentum, it's like stepping on a ride and you don't want to get off and you can't get off until it's done.
Your character has limited screen time but is very important to the story. How do you convey so much in a relatively brief time?
You can't measure your importance by how much time you're on the screen. I think it's really understanding what is that character's role. I did want to convey that his faith was based in the kind of deep moral and emotional conviction that's communicated through a mother, not just a book. I didn't want people to see him as a fundamentalist only leaning on a book for his guidance. Behind that book is these kind of early critical moral essence that comes from a place of great strength and love. That is the job of me in that movie and his mother generally especially when his life is conflicted with a male figure who, for reasons of his own trauma is not able to be living a loving and forgiving life.
You've worked with Hugo Weaving before — does that help you to play his wife?
For sure. I am glad for the opportunity to work with Hugo. He is so amazing, he is such a human being — I have nothing but the greatest love and respect for him. So I think I brought that to the relationship. You know there's a kind of just tender adoration that I have for him as a performer and as a human being so he can be behaving as he is but to me on screen but I am just seeing this incredible painful agony that he is actually in. So I'm sure that helped to make it more complex.
How is it different preparing to play a real-life character?
Of course it depends on whether or not that character is actually known to the public. If you are playing Jackie Kennedy obviously you'd have to meet certain expectations but the true roles I've played tend to be the less overtly famous ones. In the end you make a decision to tell the story but I would the hate ever to be sitting on a couch with a person I am playing and being embarrassed or ashamed of the betrayal I have done so I always fight for my character's believability. I do think there is an extra layer of obligation, but it is with that person and their living descendents. I do think you're more committed to making sure they're not compromised.
What does a Mel Gibson bring to directing that only an actor can understand?
That's a really interesting question. I think he really understands how limited a kind of cerebral approach is. That's not to say that you can't discuss the character intelligently but you know on the set to that cerebral approach doesn't necessarily get what you need. It's a very unique approach he has. It's like he's inside the play with you, like if you're kids on a fort, he is not outside the fort telling people, "You go there, and you be this and you be that." He's like one of the kids inside the fort. And you are all pretending to be pirates. It's not like Princess Fluffy Pants watching the play — he is inside the play and he is like, "What if? What if this?" And you're like, "Oh I've got it!" In that he kind of inspires us to get kind of hotter and more committed. Does that make sense?
How did your costume help define your character?
Well of course we were working with the majestic and wonderful Lizzy Gardiner who famously wore a dress made of credit cards to the Academy Awards when she won an Oscar for "Priscilla Queen of the Desert." She is a genius. You know we might try on 30 cardigans and we both knew when we got exactly the right one, faded but not too faded, an honest cardigan. Some cardigans are like pretend honest. And her layering and textures. We were just in such good hands with her. If you rejected 60 worn-out cotton dresses to find the one she wouldn't think you're being difficult she would just know that's the process and then you kind of nail it down to three and she might be like, "Well you know this one is in brown, I wouldn't mind you popping a little bit." So it's is just very, very collaborative, very fun and she's amazing.
Tell me about your ABC miniseries, "When We Rise," premiering February 27, 2017.
"When We Rise" is about the history of the civil rights movements through a gay, lesbian, and transgender lens. It is also about the women's movement and it's about the struggle for equality and the history of very brave people who were living good and righteous lives but were held by certain percentage of the population to not be. I play a nurse called Diane Jones and the most wonderful thing about her is that at the time when people were so terrified of AIDS and HIV, you know the hospital orderlies wouldn't take the trays into the ward, she as a mother, as a young mother was spoon feeding men and women who were dying of HIV-AIDS — the incredible courage of that and her faith that she was living a righteous and good life in that moment surrounded by the AIDS.
There were schools that wouldn't let HIV children come to schools, there were people trying to get people fired for being HIV. For her to be holding the heads of dying men and wiping their bodily fluids is just a real blessing. I am so moved by the humble courage of people — not just the people with the microphone but people who are just quietly living goodness.
Why have there been no great films about George Washington?
And why are there so many films featuring Abraham Lincoln? From the John Ford classic Young Mr. Lincoln
, starring Henry Fonda, to Bill & Ted's Excellent Adventure
, there is something about the tall man with the wry sense of humor that is very cinematic.
Then there are fictional movie Presidents like Polly Bergen as the first woman Chief Executive and Harrison Ford as an almost-superhero President in "Air Force One."  Be sure to check out Yahoo's slideshow of real-life Presidents portrayed on screen.
Ten Presidential movies for President's Day:
1. Young Mr. Lincoln
 Long before he ran for President, we see Abe Lincoln mourn his first love and defend his first clients.
2. Independence Day
 Bill Pullman is a former fighter pilot who leads America and the world after an alien attack.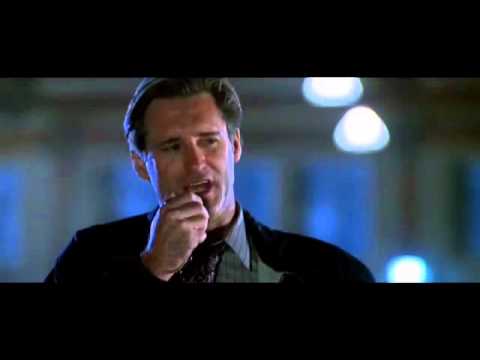 3. Dr. Strangelove or How I Learned to Stop Worrying and Love the Bomb
 This cold-war farce has Peter Sellers in three roles, including President of the United States. His conversation with his counterpart in the USSR is a masterpiece. (Some mature material).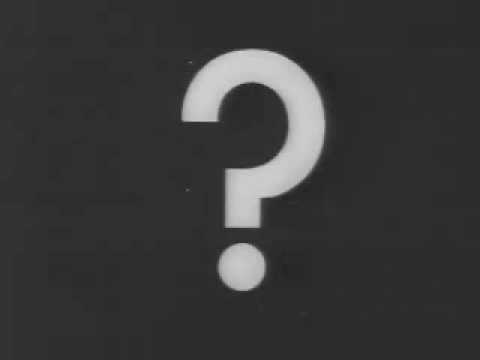 4. "Kisses for My President" This all-but forgotten 1964 film features Polly Bergen as the nation's first female President, but in this pre-feminist era its focus is on the problems faced by her husband, played by Fred McMurray. It is every bit as silly as its title suggests and you will never believe how it all gets resolved. (Guesses welcome)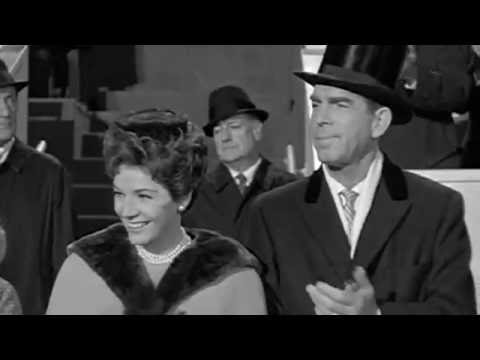 5. Air Force One
 Harrison Ford is the President as action hero. When Air Force One is captured by terrorists, it's a good thing that the man who played Han Solo and Indiana Jones is on hand.
6. Welcome To Mooseport
Gene Hackman plays a former President who ends up competing with small town guy Ray Romano in a mayoral race and for Maura Tierney.
7. Guarding Tess
Shirley MacLaine is a former first lady and Nicolas Cage is her bored Secret Service guard in this comedy-drama with some funny moments — and some touching ones, too.
8. Dave
Kevin Kline plays a man hired to impersonate the President (also Kline) whose challenges include fooling the First Lady (Sigourney Weaver) in this charming comedy.
9. The American President
Michael Douglas plays a President in love in this witty story from the man who would go on to create "The West Wing" with Martin Sheen, seen here as a Presidential aide.
10. The President's Analyst
The focus is on the psychiatrist who treats the President in this satire starring James Coburn.
And don't forget Richard Nixon in "Nixon" (Anthony Hopkins), "Frost/Nixon" (Frank Langella), and "Dick" (Dan Hedaya), John F. Kennedy in "13 Days" (Bruce Greenwood) and "PT 109" (Cliff Robertson), George W. Bush in "W" (James Brolin, with James Cromwell as his father, President George H.W. Bush), and Franklin Roosevelt in "Hyde Park on Hudson" (Bill Murray), "Eleanor and Franklin" (Edward Hermann), and "Sunrise at Campobello" (Ralph Bellamy).  In "The Remarkable Andrew," the ghost of Andrew Jackson (Brian Donlevy) helps a teacher played by William Holden expose some corruption in his local government and Theodore Roosevelt appears in "The Wind and the Lion" and "My Girl Tisa."