| This product uses the TMDb API but is not endorsed or certified by TMDb.
What kind of movie do you feel like?
Ask Movie Mom
Click here
Halloween gives kids a thrilling opportunity to act out their dreams and pretend to be characters with great power. But it can also be scary and even overwhelming for the littlest trick-or-treaters. An introduction to the holiday with videos from trusted friends can help make them feel comfortable and excited about even the spookier aspects of the holiday.
Kids ages 3-5 will enjoy Barney's Halloween Party
, with a visit to the pumpkin farm, some ideas for Halloween party games and for making Halloween decorations at home, and some safety tips for trick-or-treating at night. They will also get a kick out of Richard Scarry's The First Halloween Ever, which is Scarry, but not at all scary! Curious George: A Halloween Boo Fest
has the beloved little monkey investigating the Legend of "No Noggin." Disney characters celebrate Halloween in Mickey Mouse Clubhouse – Mickey's Treat
.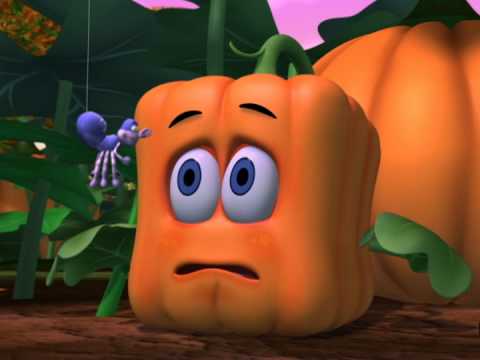 Witches in Stitches
is about witches who find it very funny when they turn their sister into a jack o'lantern. And speaking of jack o'lanterns, Spookley the Square Pumpkin
is sort of the Rudolph the Red-Nosed Reindeer of pumpkins. The round pumpkins make fun of him for being different until a big storm comes and his unusual shape turns out to have some benefits.
Kids from 7-11 will enjoy the classic It's the Great Pumpkin, Charlie Brown
and the silly fun of What's New Scooby-Doo: Halloween Boos and Clues.
Try The Worst Witch
movie and series, about a young witch in training who keeps getting everything wrong. Kids will also enjoy The Halloween Tree
, an animated version of a story by science fiction author Ray Bradbury about four kids who are trying to save the life of their friend. Leonard Nimoy (Mr. Spock on the original "Star Trek") provides the voice of the mysterious resident of a haunted house, who explains the origins of Halloween and challenges them to think about how they can help their sick friend. The loyalty and courage of the kids is very touching. Debbie Reynolds plays a witch who takes her grandchildren on a Halloween adventure in the Disney Channel classic in Halloweentown
.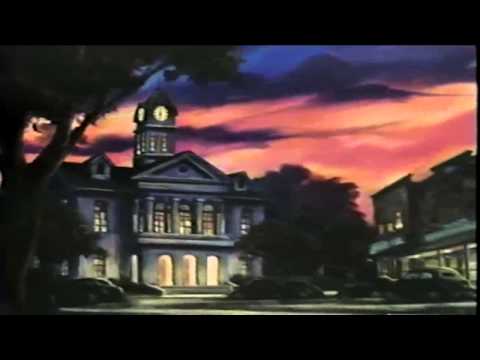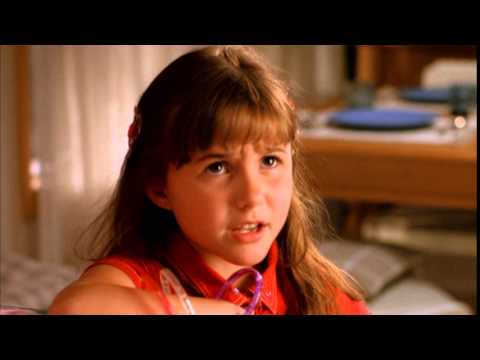 Older children will appreciate The Witches
, based on the popular book by Roald Dahl and Hocus Pocus
, with children battling three witches played by Bette Midler, Sarah Jessica Parker, and Kathy Najimy. And of course there is the deliciously ghoulish double feature Addams Family and Addams Family Values
based on the cartoons by Charles Addams. Episodes of the classic old television show are online.
Two recent favorites, Paranorman and Monster House, should become a new Halloween tradition. Frankenweenie and Hotel Transylvania are also a lot of fun.
The Nightmare Before Christmas
has gorgeous music from Danny Elfman and stunningly imaginative visuals from Tim Burton in a story about a Halloween character who wonders what it would be like to be part of a happy holiday like Christmas. And don't forget some old classics like The Cat and the Canary
(a classic of horror/comedy) and the omnibus ghost story films "Dead of Night" and "The House that Dripped Blood."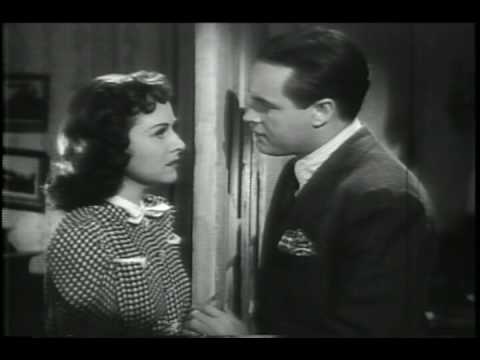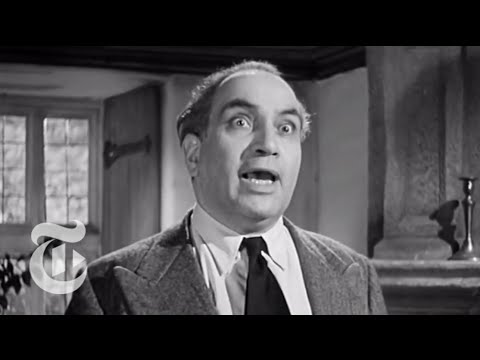 Happy Halloween!
David A.R. White is one of the most recognizable actors and producers of faith-based films, best known for his starring role in the "God's Not Dead" film series.
In his two-decade career, David has starred in more than 25 films and produced over 40 films, and is a founding partner of Pure Flix Entertainment, the largest indie-faith film studio in the world.
David grew up as the son of a Mennonite preacher, near Dodge City Kansas, where his early jobs included rock picking (such a job exists!). But as a young man, David felt a yearning to pursue a career in the entertainment industry.
After graduating high school, and upon his father's urging, enrolled in the respected Moody Bible Institute in Chicago. It was there David was expected to graduate with a pastoral degree and find a wife.
At nineteen years old, David dropped out of college and moved to Hollywood without a job, home, or many friends. He never imagined the vital role prayer and determination would play in pursuing his life-calling in the entertainment industry. Early in his career, David worked with stars like Billy Bob Thornton, Hilary Swank, Leah Remini, Candace Cameron Bure, Kevin Sorbo, and Burt Reynolds.
In his book Between Heaven & Hollywood: Chasing Your God-Given Dream (Zondervan), David shares with wit, wisdom and spiritual encouragement the journey (and roadblocks) to pursuing your God-calling, and how your talents and gifts can have a positive impact on others.
What is your God-given dream for you own life?
I know that it is in being the father and husband that God called me to be. On the career side, it's been to build a faith and family studio that can impact culture for Christ, and to enlarge that footprint around the world. Also, it's to use my performing side in unique ways to accomplish those goals.
How can you tell if a dream is yours or God's?
This is a little more complicated, and I reveal more of my answer in my book. But one way, is the overall question of, "is your dream bigger than you?" So often we have these dreams growing up, and by the time we reach adulthood, we've cut them into very manageable pieces, so we don't get disappointed. I think that is the opposite of what we should do. We should set higher goals, as our God is the author of bigness not littleness 🙂 If the dream is bigger than you can achieve on your own, then there is a good chance that it's from the Lord.
What's the role of faith in chasing our God-given dreams?
I think it always centers around God's will for your life and the freedom that he also gives us in pursuit of those dreams he puts inside of us. You have to be in tune with God to know His plans for your life as the plans may change over time but also faith allows you to stay inspired and keeps your dream alive but also helps you stay accountable to the person that ultimately holds your future.
Let's talk about your own personal journey. You have met with quite a few obstacles. What were a few of them?
In life, there's always a lot of challenges along the way, from health…to family…to career setbacks. But the key to remember is that through those setbacks and challenges, for every hardship and failure you endure, they could very well be the stepping stones of success and the realization of God's dream for you.
How are we to view obstacles? How can you differentiate between an obstacle and a closed door?
So often we are riddled by fear and self-doubt. But I think we need to remember, that our courage is not the absence of that fear, but the triumph over it. As you go through those hardships and obstacles, often time you'll discover God's real plan for you.
What do you say to someone who questions their purpose?
This is a primary reason why I wrote my book "Between Heaven and Hollywood" because I wanted to lend some insight, knowledge and understanding into the issue of what is inside of someone, their God-given dreams and desires and how they can utilize them.
Some people need some soul searching time. They need time to figure it out. Sometimes we force our kids at twelve, seventeen or eighteen to know exactly what they should be doing, and oftentimes we don't. I think that it's okay. The number one thing should be to stay in the Word of God than on your own, and to pursue God first and foremost.
It will unveil itself. You will learn why you were created. I truly believe that each and every one of us are called here to have a dream, a goal, or a specific reason for living. Romans 12 talks about different measures of gifts that were given to each one of us. We all have a reason and a purpose for being here. It's a matter of uncovering it, and finding out what that is.
What do you say to a middle­-aged person who is just not satisfied and doesn't feel like they belong where they are? How do you speak truth into the excuse that they are too old to follow a dream?
It goes along with the someday myth. If you look at the calendar, you are never going to find that day. *laughing* There is no someday. It starts today, right where you are at. You need to take that fear and self-doubt, and you need to embrace it and move forward as opposed to pulling back. You are never too old! Colonel Sanders was sixty years old before he started KFC. He had failed at a lot of businesses before he stumbled upon something that worked.
What led you to become a found­ing partner" of Pure Flix Entertainment?
I had been producing Christian films for man years. I think that my first one was in 1999. Myself, three other actors raised eighty-seven thousand dollars. We made a little movie called, "The Moment".
In the process, we as producers were learning how to feel our way through the marketplace. I think, at the time, I had produced about four or five different Christian films along the way. None of the original guys were PureFlix, but I had a good relationship with Michael Scott and Russell Wolfe. The three of us had the same vision about having this content on a consistent basis, and knew that we wanted to make more of it.
However, we needed a way to put it out there because studios were just shutting down evangelistic movies. They would start a faith label, and then shut it down. Then the cycle would repeat. So, that's why we really felt the need to start PureFlix production-distribution company.
You seemed to have a bit of an entrepreneurial spirit early on in life. How do you think that you ended up cultivating it?
I think that it was something the Lord put in me. One of the giftings that He had given me at an early age was connecting with people. I guess the entrepreneurial spirit came in as I didn't want to do what I had been tasked to do. The entrepreneurial spirit came out of how do I do what I want to do, not what I have to do.
It's an interesting thing, as oftentimes we see ourselves as stuck doing what we don't want to do, and yet those times turn out to be the best times in our lives because it gives us an opportunity to think about what we really want to do. So, it makes us get out of our comfort zone to chase what it is that we are really desiring.
Conversely, some inventions were born out of a desire not to do certain tasks. There's a great catapult for going into God's plan and calling in your life. By simply designing something to get you out of doing a chore that you absolutely hate!
In Between Heaven & Hollywood, you talked about your touching last conversation with your dad. What was the conversation about? And what did he say?
My father, the night before he passed, had just randomly called me to say hi, and to tell me that he was proud of me and what I was doing. I didn't realize that would be my last conversation with him. But, I'm so thankful that the Lord allowed me to have it. It meant the world to me.
For more information on David A.R. White and his book "Between Heaven and Hollywood" please visit http://DavidARwhite.com
There's something fitting, in this 75th anniversary year for Wonder Woman, that the character's iconic portrayer, Lynda Carter, has returned to television as the President of the United States in the "Supergirl" series. Spoiler Alert: Cinemablend discusses the twist that reveals something provocative and unexpected about the character, information that raises some telling and contemporary concerns.
The best film I saw at the Middleburg Film Festival was the lusciously romantic "La La Land," a musical from writer/director Damien Chazelle, starring Ryan Gosling and Emma Stone.  Chazelle and Stone appeared after the film, interviewed by Middleburg Film Festival Advisory Board member John Horn.
Chazelle wrote this film before his acclaimed "Whiplash," which won an Oscar for J.K. Simmons. But it was not until the critical and box office success of that film that he could get financing for a musical inspired in part by classic Hollywood and by the films of Jacques Demy. Music was an essential component in "Whiplash" as well. But "La La Land" is the kind of musical where people break into song and dance, even literally dancing on air. And they don't really make films like that anymore. He wanted it to hark back to the musicals of the 40's and 50's but also feel modern. He wanted to cast people who had not been in a musical together before, so it would "not feel like a distanced endeavor. They can guide you through it even if you're skeptical at first."
What drew him to this idea was the way "your emotions can upend logic in a musical. If your emotions are powerful, a 90-piece orchestra will appear. You can make the unreal real." It can convey "the craziness of falling in love."
What drew Stone was two things. First, she said, was "the build to the ending. I'm a freak for endings." Second was the passion of Chazelle's vision. She loved the "hope and joy that can give you that last 10 minutes. It's melancholy and heart-breaking but with hope…My favorite movies are where you find that full spectrum of emotion."