| This product uses the TMDb API but is not endorsed or certified by TMDb.
What kind of movie do you feel like?
Ask Movie Mom
Click here
A man tells a young boy a story, and, as with many stories adults tell children, especially in movies, it is a story with a purpose. Juan (Mahershala Ali) tells the boy derisively known as "Little" (Alex Hibbert) that when he was young, a woman saw him at night and told him that the silvery moonlight made his dark skin looked blue. She said he should be called Blue from then on. But, he tells Little, he wasn't. "At some point you gotta decide for yourself who you gonna be. Can't let nobody make that decision for you."
In "Moonlight," a film of a delicate, shimmering beauty that measures up to the title, the boy will struggle to make that decision for himself. Three chapters, as a child, a teenager and a young man, played by three different actors, are labeled with three different names that he is called: the taunting nickname Little, his birth certificate name Chiron (played by Ashton Sanders), and the nickname given to him by someone who had a profound impact on him, Black (played by Trevante Rhodes). Who will he decide to be?
The story begins in the Liberty City neighborhood of Miami. Little runs from bullies and hides out in a crackhouse, where he is discovered by Juan, a kind-hearted drug dealer. Little won't talk, so Juan takes him home, where his warmhearted significant other, Teresa (singer Janelle Monae) gives little some food and lets him stay the night. The next day, Juan brings Little back to his mother, Paula (Naomie Harris), a nurse who loves Little but leaves him alone much of the time. "He can take care of hisself. He good like that."
In the second section, he is a skinny teenager all but abandoned by his mother, who has become addicted to drugs, and bullied at school. He still does not talk much, but he has one friend, Kevin (Jharrel Jerome), who calls him Black. Chiron cannot even acknowledge to himself that he wants more from Kevin, but one night on the beach, they share a piercingly sweet moment of tenderness that will indirectly lead to an act of violence.
When we see him again, he is a man, with an armor of muscle and gold teeth grillz, still almost silent, still almost isolated. But a call from Kevin inspires a journey.
The film is based on a play called "In Moonlight Black Boys Look Blue" by McArthur awardee Tarell Alvin McCraney, who worked with director Barry Jenkins (the lovely romance "Medicine for Melancholy") on adapting it for the screen. Both McCraney and Jenkins, like Little, had mothers who struggled with addiction, and Jenkins grew up on the Liberty City setting of the film.
The small miracle of the movie is the way it subverts the expectations the audience has based on news reports and many, many other movies. Every character is authentically complex. The graceful, poetic score by composer Nicholas Britell gives the story epic scope and heartbreaking intimacy.
We see Juan's kindness and wisdom as he holds Little gently in the ocean, teaching him to swim and, more important, giving him an idea of what a man can be. We hear his thoughtful answer when Little asks him what "faggot" means. And yet, when Paula wants drugs, Juan supplies them, even knowing what it will do to Little. The confident, capable Kevin casually mentions time in prison as though it was an inevitable rite of passage. Little/Chiron/Black is physically transformed from chapter to chapter. We are continually challenged and confounded, yet held close to the heart of the story by its romantic lyricism and, most of all, the spacious humanity of its love for its characters.
Parents should know that this film includes very mature material: bullying, brutality, drug dealing and drug abuse, very strong language including homophobic slurs, sexual references and explicit sexual situations.
Family discussion: Why does the main character have a different name in each chapter? What do you think happened to Juan?
If you like this, try: "Medicine for Melancholy"
Dashing, globe-trotting symbology professor Robert Langdon (Tom Hanks) doesn't work any harder at trying to prevent a global pandemic than Hanks and director Ron Howard work at trying to make the Dan Brown book into a movie. You can guess how Langdon's effort works out. I'm here to tell you that the movie does not. Not even close.
Langdon wakes up, disoriented and with a gash on his head, thinking he is still at Harvard but seeing Florence out the window. He has no recollection of the past few days and the doctor (Felicity Jones) explains that he has temporary retrograde amnesia. Her name is Sienna.  Conveniently, she speaks English — she is English — and several other languages, and even more conveniently she is a fan of his work because she "likes puzzles."  She attended one of his lectures when she was nine years old and has read all of his books with such devotion that she even mentions there is one she didn't like much.
When an assassin dressed as a police officer starts shooting at them, Sienna grabs Robert and brings him, still in his hospital gown, to her apartment. Pretty soon, they are both on the trail of a puzzle that leads to an impending release of a virus that while wipe out 80 percent of humanity, put in place by a crazed zillionaire who had some very strong feelings about the problems of over-population, and who fell to his death in the prologue, but not before warning darkly that "Humanity is the disease; Inferno is the cure."
Robert, still groggy, has to figure out how to stop release of the virus. But the clues are simply that that puzzling or interesting.  Unlike The Da Vinci Code, where Brown put together a clever and intricate series of clues based on authentic history and art, this one is little more than chase scenes in iconic locations, alternating with yawn-inducing scenes people barking kill orders into headsets and staring intently into monitors.
Delphic pronouncements like "the truth can be glimpsed only through the eyes of death" and somber almost-adages like "the greatest sins in human history have been committed in the name of love," squinting at Renaissance frescos, a mysterious group with the PAC-like name The Command Risk Consortium ("We are not the government; we get things done"), a stolen death mask of "Inferno" poet Dante Alighieri, and an absurd pause for a chat about missed chances and regret. One action scene is underwater, but the rest of it drags so much it feels like it might be, too.
Parents should know that this film includes fantasy/action style violence with grotesque and disturbing images, theme of global pandemic, chases and extended peril with characters injured and killed, suicide, betrayal, some strong and crude language, and a sexual situation.
Family discussion: Who is doing the most to address the problems of over-population? Why is Dante especially appropriate for this story?
If you like this, try: "The Da Vinci Code"
For Halloween, some of my favorite movie witches:
Kim Novak is a sexy witch who will lose her powers if she falls in love in "Bell Book and Candle." The outstanding cast includes Jimmy Stewart, Jack Lemmon, and Elsa Lanchester.
Angelica Huston is a very scary witch who can turn humans into mice in Roald Dahl's "The Witches."
Meryl Streep was a singing witch in Stephen Sondheim's "Into the Woods."
Animated Disney witches include Ursula the Sea Witch in "The Little Mermaid," Julie Walters in "Brave," and Martha Wentworth as Madame Mim in "The Sword in the Stone."
Bette Milder, Sarah Jessica Parker, and Kathy Najimy are Colonial era witches who appear in modern times in the family favorite "Hocus Pocus."
Veronica Lake is a witch who marries the descendent of the family she cursed in "I Married a Witch."
Halloween gives kids a thrilling opportunity to act out their dreams and pretend to be characters with great power. But it can also be scary and even overwhelming for the littlest trick-or-treaters. An introduction to the holiday with videos from trusted friends can help make them feel comfortable and excited about even the spookier aspects of the holiday.
Kids ages 3-5 will enjoy Barney's Halloween Party
, with a visit to the pumpkin farm, some ideas for Halloween party games and for making Halloween decorations at home, and some safety tips for trick-or-treating at night. They will also get a kick out of Richard Scarry's The First Halloween Ever, which is Scarry, but not at all scary! Curious George: A Halloween Boo Fest
has the beloved little monkey investigating the Legend of "No Noggin." Disney characters celebrate Halloween in Mickey Mouse Clubhouse – Mickey's Treat
.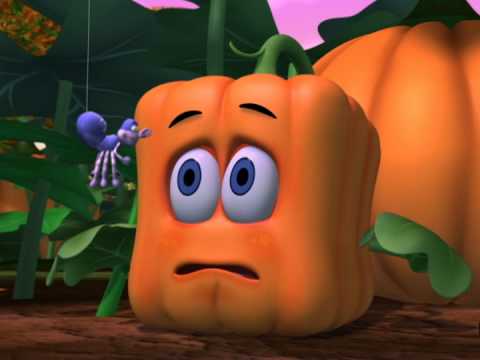 Witches in Stitches
is about witches who find it very funny when they turn their sister into a jack o'lantern. And speaking of jack o'lanterns, Spookley the Square Pumpkin
is sort of the Rudolph the Red-Nosed Reindeer of pumpkins. The round pumpkins make fun of him for being different until a big storm comes and his unusual shape turns out to have some benefits.
Kids from 7-11 will enjoy the classic It's the Great Pumpkin, Charlie Brown
and the silly fun of What's New Scooby-Doo: Halloween Boos and Clues.
Try The Worst Witch
movie and series, about a young witch in training who keeps getting everything wrong. Kids will also enjoy The Halloween Tree
, an animated version of a story by science fiction author Ray Bradbury about four kids who are trying to save the life of their friend. Leonard Nimoy (Mr. Spock on the original "Star Trek") provides the voice of the mysterious resident of a haunted house, who explains the origins of Halloween and challenges them to think about how they can help their sick friend. The loyalty and courage of the kids is very touching. Debbie Reynolds plays a witch who takes her grandchildren on a Halloween adventure in the Disney Channel classic in Halloweentown
.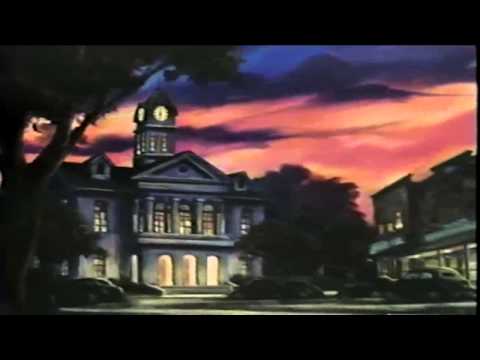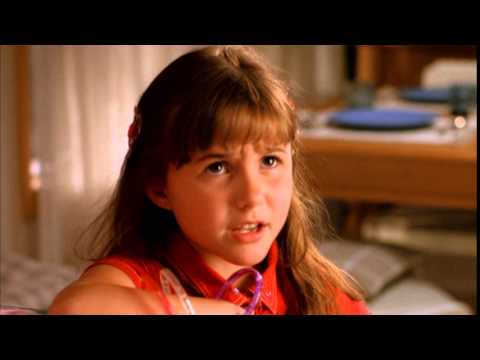 Older children will appreciate The Witches
, based on the popular book by Roald Dahl and Hocus Pocus
, with children battling three witches played by Bette Midler, Sarah Jessica Parker, and Kathy Najimy. And of course there is the deliciously ghoulish double feature Addams Family and Addams Family Values
based on the cartoons by Charles Addams. Episodes of the classic old television show are online.
Two recent favorites, Paranorman and Monster House, should become a new Halloween tradition. Frankenweenie and Hotel Transylvania are also a lot of fun.
The Nightmare Before Christmas
has gorgeous music from Danny Elfman and stunningly imaginative visuals from Tim Burton in a story about a Halloween character who wonders what it would be like to be part of a happy holiday like Christmas. And don't forget some old classics like The Cat and the Canary
(a classic of horror/comedy) and the omnibus ghost story films "Dead of Night" and "The House that Dripped Blood."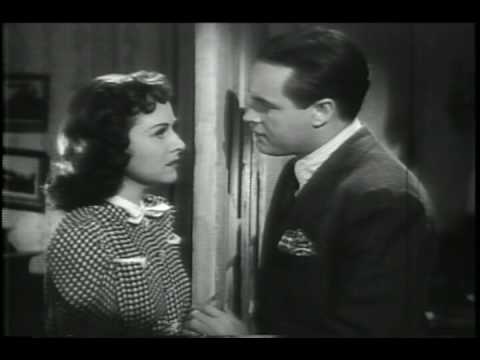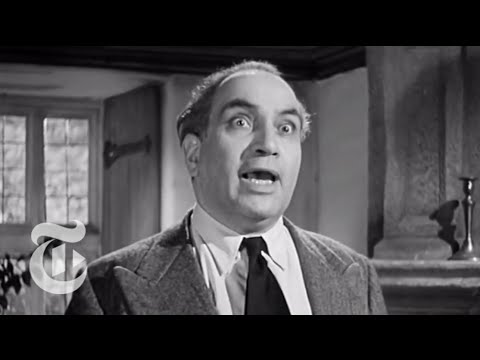 Happy Halloween!