I've seen the first signs of spring in my yard. We've had plenty of rain this year, along with unusually cold weather. But a few warm days, with highs in the 60s, have encouraged some wildflowers to start blooming. Here's what I've found so far: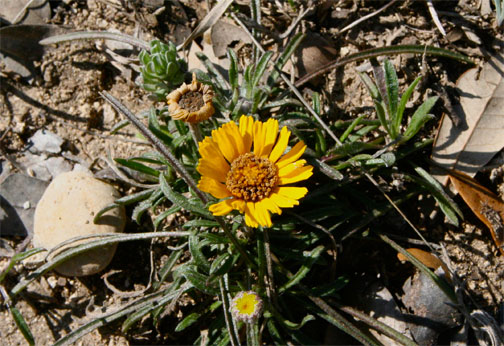 This is some sort of Daisy, in the Aster family. It looks like a Plains Yellow Daisy, though they don't show up until later in the spring, usually.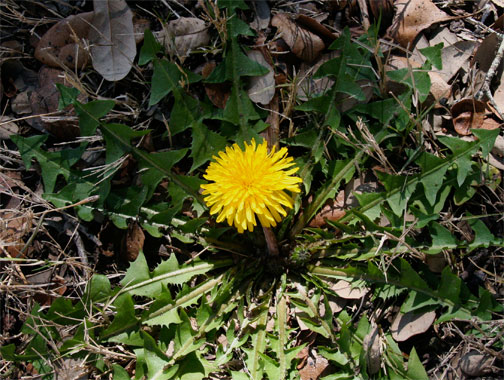 In a few weeks, I'll begin to think of the Dandelions as weeds. But, for now, they decorate my otherwise straw colored lawn.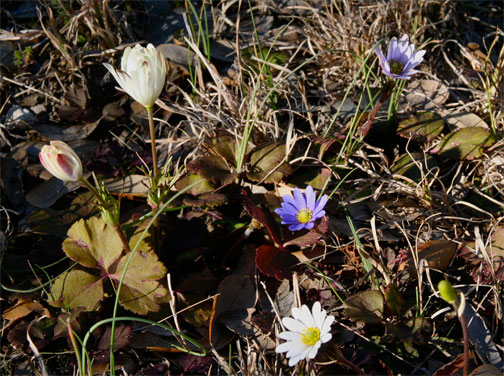 I'm pretty sure these are windflowers (Anemone heterophylla). They come in various colors, including blue-violet and white, with yellow centers.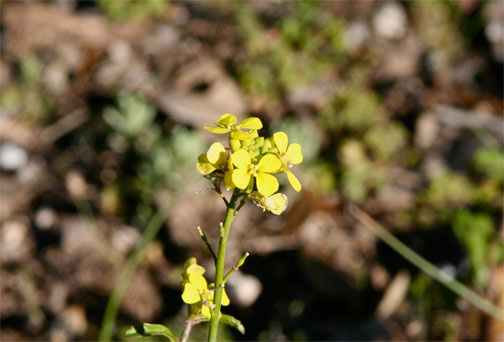 Last, but not least, I found one mustard flower in my yard. These were my favorite wildflowers in Southern California, where they covered the coastal hills in the springtime. But, for now, I'll settle for one in my yard.