Yesterday, my family and I visited the Texas Capitol, the center of the state government in Austin, the capital. We were there for my daughter to be reconized for getting second place in the National History Day competition last summer. (She was second in the Junior Division, Individual Performance.) So, yesterday, the State Board of Education honored Kara and others from Texas who did well in the competition. I thought I'd share a couple of photos.
First, Kara and her fellow winners. Next to Kara in the blue jacket is her 8th grade history teacher, Mr. Bryan Degner. "Coach" Degner is an amazing teacher, whose commitment and willingness to invest hundreds of extra hours helped Kara to make it all the way to the national competition.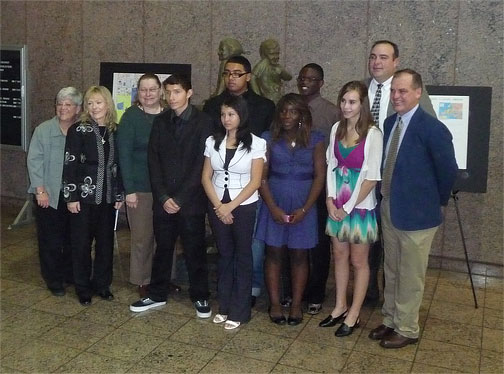 The Texas Capitol on a cloudy morning.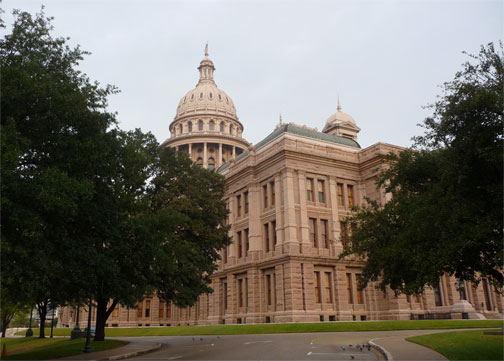 Inside of the dome, looking up.