Last weekend I had the privilege of preaching at Park Street Church in downtown Boston. Park St. is celebrating its bicentennial this year. That's right, 200 years! They've had a bunch of guest preachers, including me.
I thought I'd share some pictures of this amazing church (by which I mean the people, not just the building). If you're not familiar with Park St., check out their website. Better yet, if you're in the Boston area, be sure to check out the church.
First, the church building at sunset. As you can see, it's right in the heart of the city of Boston.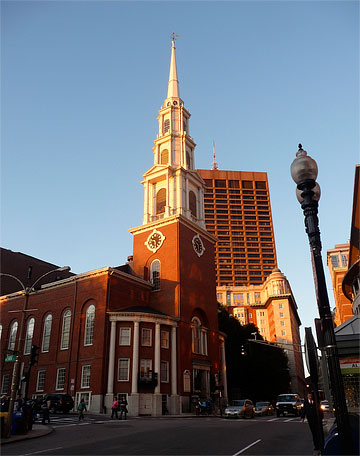 Second photo: The church at night from my hotel room.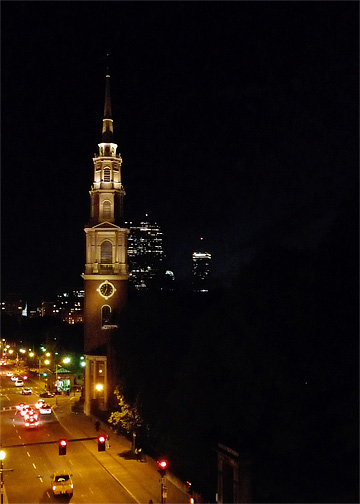 Third and final photo: My favorite sign inside Park St. Church. You don't see this sort of thing very often where I come from.