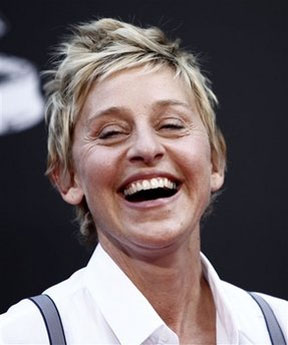 Today the producers of American Idol announced that talk-show-host and comedienne Ellen Degeneres will permanently fill the role of judge, taking the position that had belonged to Paul Abdul.
Now this is news for American Idol fans, several of which live in my family. With the loss of Paula and the addition of Ellen, we lose Paula's experience as a successful recording artist and entertainer. We will gain Ellen playing the role of Everyperson, one who responds as a non-expert to the American Idol contestants.
Perhaps more importantly, Ellen will continue the sweetness shtick popularized by Paula, but she'll no doubt do it with more cleverness and humor. In fact, what Ellen will add to American Idol, more than anything else, is a lot of laughs. That might be a nice addition to a show that can take itself too seriously.
What do you think about Ellen as a judge?