Before I moved to Texas, I never associated this state with wildflowers. But now, after a year living in Texas, wildflowers are right at the top of my list when it comes to what I associate with my new state.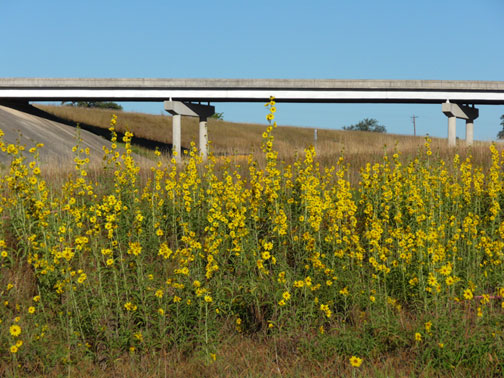 The photo above shows some yellow flowers along Interstate 10 on my drive to work. I'm pretty sure they're Maximillian Sunflowers.  They're everwhere this time of year. In the photo below, you can see a few of these flowers along the right side of the road. The bike rider is my son, as we were on a recent ride not too far from home.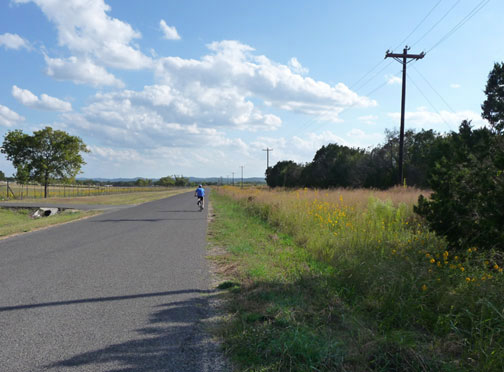 Here's a close up of the flowers as the blow in the autumn Texas wind.