In the Texas Hill Country about 30 miles northwest of San Antonio you'll find  a Texas original: Po-Po Family Restaurant. Here you can find authentic Texas cuisine, wonderfully prepared. The restaurant was named  by a former owner who had made several trips to Mexico and was impressed by Popocatepetl, the famous Mexican volcano.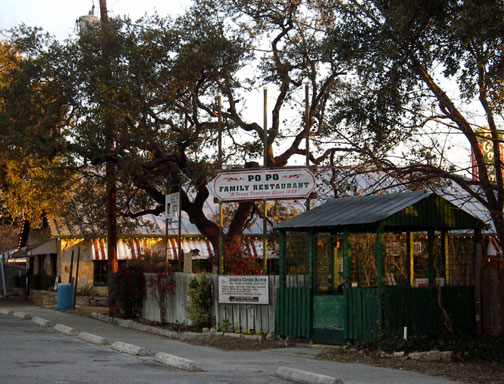 Part of the fun of "Po-Po's," as the locals call it (and we qualify as locals in that we live only about five miles away), is the collection of plates adorning the restaurant walls. There are about 2000 plates in all, covering virtually every square inch of wall space.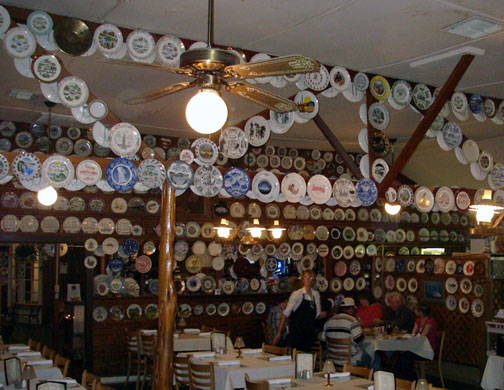 If you're ever in the Hill Country, be sure to check out Po-Po's.