Excerpt
"But I say to you, Love your enemies
and pray for those who persecute you."
Matthew 5:44
Click here to read all of Mark 5:38-48
Prayer
Lord, I'll be honest. I don't like this verse. Oh, it sounds good in a safe religious context. It sounds like exalted morality. But in real life, I don't want to love my enemies. I don't even want to love the guy who cuts me off of the highway, let alone pray for him. And when I think of the larger world, when I remember that there are people in this world who really would want to kill my children if they could, how am I supposed to love them?
Dear Lord, I confess that I struggle to love even my neighbors, not to mention my enemies. Forgive me . . . and help me. By Your grace, help me to love when I don't want to. Give me compassion when my heart is hard. Give me wisdom to know how I can love when I don't even know what to do.
And I'm surely not alone, Lord. Help my family, my friends, my colleagues, my church, my fellow citizens. Teach us what it means to love beyond our limits. Help us to reject the values of a world that justifies hatred. Challenge us to love, not only our friends, but even our enemies. Help Your people, Lord, to be like You, especially when it's hard.
Questions for Reflection
How do you really feel about the command to love your enemies?
Is there someone in your world whom God wants you to love, even though you don't want to?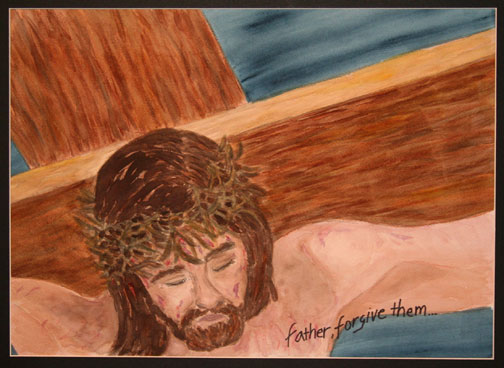 © Linda Roberts
Pray the Gospels is one of my two devotional websites. The other is Pray the Psalms. Both sites include a daily Bible reading from either the Gospels or the Psalms, along with a prayer and some additional thoughts or questions for reflection.