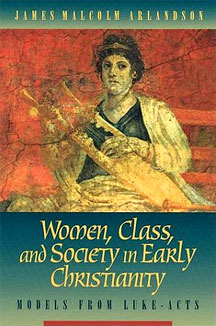 I have just inaugurated the markdroberts Guest Bloggers Website. On this site I will feature writers whose voices need to be heard in the blogosphere.
My first guest blogger is James M. Arlandson, Ph.D. Dr. Arlandson teaches World Religions, Humanities, Introduction to Philosophy, and Introduction to Ethics at various colleges. He has written many articles and one book, Women, Class, and Society in Early Christianity (Hendrickson, 1997).
Dr. Arlandson will be doing a series on the reliability of the Gospels. In so doing, he approaches a subject that I have also addressed on my blog and in my recent book on the Gospels. Yet he examines topics that I have not covered, such as "Did Jesus even exist?" Moreover, he brings a fresh perspective to many of the issues I have addressed. I think his voice is an important one and deserves to be heard today. I'm grateful for his contribution to this website.