If you're a regular reader of my blog, you know that, after sixteen years, I have just finished up as pastor of Irvine Presbyterian Church in California. As of today, I am officially the Senior Director and Scholar-in-Residence for Laity Lodge, a ministry in the Hill Country of Texas, outside of San Antonio. I'm spending my first day in my new position driving through Arizona and New Mexico on my way to Texas.
I will miss many things about California. I thought I'd share a few of these with you. For one thing, I'll miss the Pacific Ocean. Yes, I know Texas has the Gulf of Mexico, but I won't get ocean sunsets anymore. The picture below is an undoctored view from Doheny Beach in Orange County.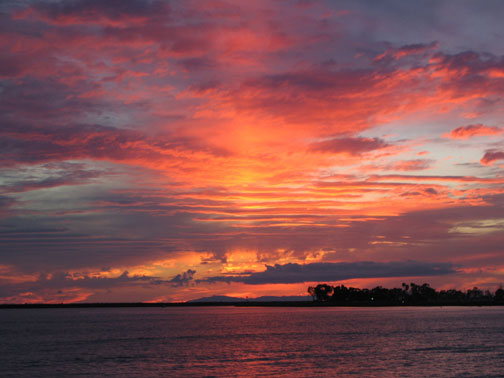 During our last days in California, our house was empty. So some friends offered to put us up. Now the fact that they live only fifty yards from the ocean was an incentive. The photo below shows my study space yesterday morning. Not bad!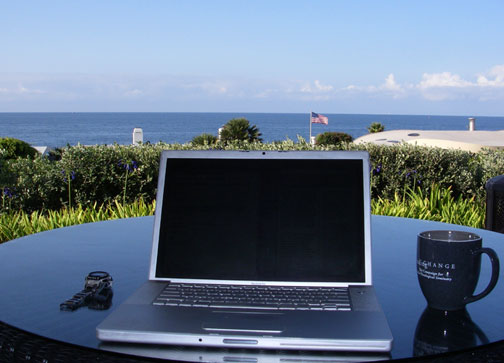 Yes, I will miss some things about California!