There is no greater joy than to love your life exactly as it is, to celebrate the deepest essence of your being, all of your being.
When we are in love with our life, in its entirety, with all the people we see everyday, we rediscover the total gratitude for 'the power of now' in our life and are practicing the greatest force we have on the planet…  The demonstration of unconditional self love and acceptance.
I am blessed to be surrounded by people who embody this truth.  One of my inspirations, founder of Soluv Magazine, Aldeana Frazell, not only understands this, she lives it everyday.  Her company is dedicated to supporting the truth that all women are beautiful and without a doubt amplifies that message every day of her life.  She ALWAYS reminds me to love my life.
Today is the day to fall in love with your life.  Today is the day to remember love asks
nothing and gives everything.  Today is the day to make each moment a love fest and shift any external  circumstance to peace in your heart.
Juxtaposing another moment in history with the interpersonal work required in today's shifting cultures and expanding interactions, when Winston Churchill on the day of the French capitulation said "Let us therefore brace ourselves to our duties, and so bear ourselves that, if the human race lasts for a 1000 years, let them say … "This was their finest hour" he offered a space above the doubt, beyond the uncertainty and bleakness of circumstance to rise into.  Let this day be your finest hour.  Face the battlefield of your daily activities with the grandest expression of heart felt action by loving everything exactly as it is.  Rise into Love.
Enjoy that experience of total victory.  Do everyone a favor and LOVE YOUR LIFE.
I am grateful for Aldeana and I am grateful for you.
lots of Love,
Melanie
Check out Aldeana in action.. "I am loving this life"
Melanie Lutz is a screenwriter, author, and poet living in Los Angeles.  For more information check out www.melanielutz.com.
When what you see isn't what you want, it is time to make a commitment to you. To what you want to see. To be the person that you know you were born to be.
Catch the wave of love and allow it to transform your thinking.  Allow love to support your steps into the most magnificent expression of your beautiful self.
smiles,
Melanie
Melanie Lutz is a screenwriter, author, and poet living in Los Angeles.  
For more information check out www.melanielutz.com.
"Here in these deep city lights, a girl could get lost tonight.: from Sarah Bareilles's City cuts into the heart of what the city represents in the world we occupy and the importance of finding those spaces where nature is in its full magnificence.
There are many ways to understand the preciousness of nature but none greater than to feel the spirit of a poem that speaks with clarity and intention.
The Heart of the Tree
What does he plant who plants a tree?
He plants a friend of sun and sky;
He plants the flag of breezes free;
The shaft of beauty, towering high.
He plants a home to heaven anigh
For song and mother-croon of bird
In hushed and happy twilight heard —
The treble of heaven's harmony —
These things he plants who plants a tree.
What does he plant who plants a tree?
He plants cool shade and tender rain,
And seed and bud of days to be,
And years that fade and flush again;
He plants the glory of the plain;
He plants the forest's heritage;
The harvest of a coming age;
They joy that unborn eyes shall see —
These things he plants who plants a tree.
What does he plant who plants a tree?
He plants, in sap and leaf and wood,
In love of home and loyalty
And far-cast thought of civic good —
His blessing on the neighborhood
Who in the hollow of His hand
Holds all the growth of all our land —
A nation's growth from sea to sea
Stirs in his heart who plants a tree.
Henry Cuyler Bunner(1855 – 1896)
 Plant something today and allow nature to play its part in the cycle of the unfolding of your life.
lots of Love,
Melanie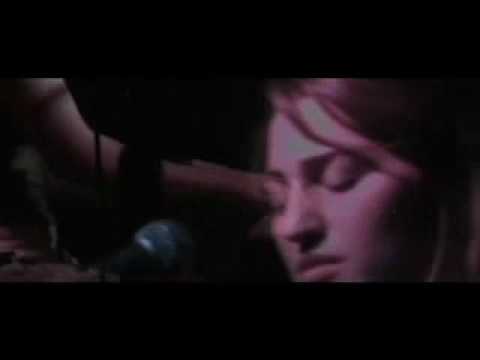 Only love is real.
One hundred days ago I started a tiny journey into the heart of Love.  With the intention to speak clearly and with intention.  Each night, of each day ended with writing Loving thoughts and posting them to my Flight of the Soul blog here on Beliefnet.com.
It was the realization of what a Voice that had come into my head and asked me to do — think differently.  When I ignored it, the Voice got more insistent and more specific until it settled on the assignment…
For the next 100 days I am going to consider the possibility there is another way I won't talk about war, I will feel peace. I won't talk about what isn't working. I will experience what is. I won't complain about what people don't do. I will appreciate what they do. Cura Et Labore "with care and work" I am going to allow myself to be uplifted. And. Be willing to see change. In a new light. In what's remembered.  
It took me a little bit of time to listen to the instructions. It took me a little bit of moving past my ego to execute the task that was being asked of me.  In pushing past my resistance and understanding the voice did not ask if I felt like it, or if it was something I enjoyed doing, or if I had time in my busy schedule.  It told me what it wanted and it was my choice to follow through.  This instruction was a pathway forward in my inner journey to self hood. It was the key to moving to another level of my consciousness and it was the path required to allow my soul to express itself.
I can't say that every day of the 100 days was super profound or that I found the perfect loving thought for each day, what I can say is. I did it, and in doing so entered a new space of being.
The rite of passage these 100 days represents is important as understanding how to add 2 plus 2 to get 4 to move to 4 x 12 equals 48, to algebra and beyond.
Whether you base your world view on mathematics, science, religion, god, vibrations, energies, etc. everything in the universe is a harmony at play and in tune with cycles endlessly flowing.
"Show up for Love.
Nothing more is required."
Love is all around. Love is in the room. Love is in my heart. Love is within.
And.
It is okay for Love to seep into my body and mind and spirit. It is okay to transform my fear. It is all okay that I am surrounding my intentions with love and releasing anything that is unwanted, not of the light and hanging around as a downer dragging my spirit into the ethers.
This is the moment when the winds of the angels delivers the message into the warmth of the soul revealing wisdom.
All I can do I have done.  Where I have held myself back thinking there is something wrong with me in these 100 days I now release. Whatever patterns I have showcased in the past. I release.  Whatever comes up that has blocked a natural flow in moving forward with beautiful expressions and collaborations I release.  I release everything mentioned and unmentioned into the vientos de los angeles.
Any energies that have been directed in explaining what is a problem.  I now direct those energies to move into and nourish the expansion of creativity and love and co-creating all that is beautiful for a loving and fantastically peace-filled future.  My minions and my men at work set in action with Love.
Moving on there will be another week, another tomorrow and another breath. There will be another moment and there will be love.  Thank God I know only love is real and demonstrate that truth with all the days of my life.
These 100 days have reminded me all is loving, that endings are beginnings and fears and tears are our friends and these voices in my head can be helpful and are not here to hurt me.
Thanks for your patience and practice and love.
smiles,
Melanie
Day One Hundred of  Melanie Lutz's 100 days of Love and Inspiration.
Melanie Lutz is a screenwriter, author, and poet living in Los Angeles check out more at www.melanielutz.com
Dearest,
All is love in your presence, all is held and whole and perfect.  I Love you beyond the beyond, into the depths of truth and joy into heaven on earth.
Thank you for all your blessings and all the right minded joy you have brought into my life.
"May the stillness and the peace of now enfold you in perfect gentleness.  Where everything is gone except the truth."  — ACIM
Welcome to the presence of Love.
Congratulations on your commitment, on your integrity of self and you full knowing of the experience of love.
The power of God and all His Love, without limit, will support you as you seek only your place in the plan of Atonement arising from His Love. ACIM
Much grace and ease and smiles.  Enter the vision of now, in truth with Love.
Yours,
Melanie
http://www.acimmentor.com/macimchapter20.html
You still see with the body's eyes and all that they can report is separation. But you have asked for and received another Vision. You share the Holy Spirit's Purpose now so you also share the Holy Spirit's Vision. The Holy Spirit's ability to extend Love everywhere is yours now, too. The Holy Spirit does not see separate selves; only One Holy Self everywhere. The Holy Spirit does not see fear; only Innocence shining Peacefully on Everything that the Holy Spirit loves.
6.         This Easter look with a different Vision on your Holy relationship. You have forgiven your Christ Mind your illusions and yet your Christ Mind cannot use your Love while you do not see It. You cannot use What your Christ Mind gives to you unless you choose to use Itwith your Christ Mind. The Holy Spirit's Vision is not an idle gift to be played with for a while and then tossed aside. Listen carefully: Don't think that the Holy Spirit's Vision is an illusion, a careless thought to play with, or a toy to pick up from time to time. If you do, this is what It will be to you.
7.         You have the Vision now to look past illusions. It has been given to you to no longer see fear, separation, or obstacles to Peace. Your fear of God is nothing to you who can now see your Christ Mind in place of the personal mind's projections on the other. With your Christ Mind in your awareness your Vision has become the greatest Power for the undoing of illusions that God can give. What God gives to the Holy Spirit you receive. Your Christ Mind looks to you for release because you have asked for the strength to look on the final obstacle of your fear of God and to no longer see fear or death.
8.         The Home that you have chosen is beyond the veil of your fear of God. It is ready to receive you. You will not see It with the body's eyes, yet all that you need to see It you already have. Your Home has called to you since time began and you have never failed to hear It. You just did not know how or where to look for It. Now you know. In you, God lies ready to be unveiled and your awareness of God is ready to be freed from the terror that has kept God hidden from you. There is no fear in Love. Easter is a symbol that Christ was never crucified. Lift your eyes with your Christ Mind, not in fear but in faith that only God is Real. There is no fear in your Christ Mind because your Christ Mind's Vision does not see illusions, only a path to Heaven, your Quiet, Gentle, Peaceful Home.
9.         The Holiness that you extend in your perception of the other in your Holy relationship will lead you Home. The Innocence that you extend will light your way, guiding you and protecting you, shining from the Holiness that you extend in your forgiving your illusions. Let your Perception of the other in your Holy relationship be your Savior from illusions as you look on them with the new Vision that looks on Love and that brings you Joy. With your Christ Mind you go beyond the veil of fear. The Holiness that leads you is within you, just as your Home is within you. You will find What God means for you to find.
10.       This is the way to Heaven and the Peace of Easter. Join your Christ Mind in the glad awareness that you have risen from the personal self's past to awaken to the present. Now you are Free and Limitless in your Oneness with All that is within you. Now is your Innocence untouched by guilt and perfectly protected from fear and the belief that separation from God is real. Your extension of Love to your relationship saves you from pain and fear, and your Christ Mind, Which you see in it, is the Strength that guides you through and beyond fear. Walk in your Holy relationship rejoicing because your Christ Mind has come into your awareness to save you from your illusions and to lead you Home.
11.       The Christ that you see in your Holy relationship is your Savior and your mind is released from crucifixion through your Vision of Christ in all that you perceive. In your pain your Christ Mind will not leave you, who are One with Christ. With your Christ Mind you will gladly walk the way of Innocence as you behold the open door of Heaven and recognize the Home that has called to you. Joyously extend your Freedom and your Strength to lead you Home and to replace the world in your mind. Extend your Holiness, Where Strength and Freedom are, to receive the awareness that leads you Home. Christ is in you and in your mind's perception and your Christ Mind will lead you past fear to Love.
Day Ninety Nine of  Melanie Lutz's 100 days of Love and Inspiration.
Melanie Lutz is a screenwriter, author, and poet living in Los Angeles check out more at www.melanielutz.com
Be present. Be loving. Be You.
Today is the day to end Illusions — Today is the day of the Holy Instant.  Right now. and. right now. and. Right now.  Breath and enjoy and experience the love that resides within. Experience all that is and all that will be and release everything else.
"Would you act out the dream, or let it go?" ACIM
I can't say it any better than this section of the ACIM – so I re-print the words that make the most sense to me after 98 days of writing about being loving.
smiles,
Melanie
VII. The End of Illusions
T-16.VII.1. It is impossible to let the past go without relinquishing the special relationship. 2 For the special relationship is an attempt to re-enact the past and change it. 3 Imagined slights, remembered pain, past disappointments, perceived injustices and deprivations all enter into the special relationship, which becomes a way in which you seek to restore your wounded self-esteem. 4 What basis would you have for choosing a special partner without the past? 5 Every such choice is made because of something "evil" in the past to which you cling, and for which must someone else atone.
T-16.VII.2. The special relationship takes vengeance on the past. 2 By seeking to remove suffering in the past, it overlooks the present in its preoccupation with the past and its total commitment to it. 3 No special relationship is experienced in the present. 4 Shades of the past envelop it, and make it what it is. 5 It has no meaning in the present, and if it means nothing now, it cannot have any real meaning at all. 6 How can you change the past except in fantasy? 7 And who can give you what you think the past deprived you of? 8 The past is nothing. 9 Do not seek to lay the blame for deprivation on it, for the past is gone. 10 You cannot really not let go what has already gone. 11 It must be, therefore, that you are maintaining the illusion that it has not gone because you think it serves some purpose that you want fulfilled. 12 And it must also be that this purpose could not be fulfilled in the present, but only in the past.
T-16.VII.3. Do not underestimate the intensity of the ego's drive for vengeance on the past. 2 It is completely savage and completely insane. 3 For the ego remembers everything you have done that has offended it, and seeks retribution of you. 4 The fantasies it brings to its chosen relationships in which to act out its hate are fantasies of your destruction. 5 For the ego holds the past against you, and in your escape from the past it sees itself deprived of the vengeance it believes you so justly merit. 6 Yet without your alliance in your own destruction, the ego could not hold you to the past. 7 In the special relationship you are allowing your destruction to be. 8 That this is insane is obvious. 9 But what is less obvious is that the present is useless to you while you pursue the ego's goal as its ally.
T-16.VII.4. The past is gone; seek not to preserve it in the special relationship that binds you to it, and would teach you salvation is past and so you must return to the past to find salvation. 2 There is no fantasy that does not contain the dream of retribution for the past. 3 Would you act out the dream, or let it go?
T-16.VII.5. In the special relationship it does not seem to be an acting out of vengeance that you seek. 2 And even when the hatred and the savagery break briefly through, the illusion of love is not profoundly shaken. 3 Yet the one thing the ego never allows to reach awareness is that the special relationship is the acting out of vengeance on yourself. 4 Yet what else could it be? 5 In seeking the special relationship, you look not for glory in yourself. 6 You have denied that it is there, and the relationship becomes your substitute for it. 7 And vengeance becomes your substitute for Atonement, and the escape from vengeance becomes your loss.
T-16.VII.6. Against the ego's insane notion of salvation the Holy Spirit gently lays the holy instant. 2 We said before that the Holy Spirit must teach through comparisons, and uses opposites to point to truth. 3 The holy instant is the opposite of the ego's fixed belief in salvation through vengeance for the past. 4 In the holy instant it is understood that the past is gone, and with its passing the drive for vengeance has been uprooted and has disappeared. 5 The stillness and the peace of now enfold you in perfect gentleness. 6 Everything is gone except the truth.
T-16.VII.7. For a time you may attempt to bring illusions into the holy instant, to hinder your full awareness of the complete difference, in all respects, between your experience of truth and illusion. 2 Yet you will not attempt this long. 3 In the holy instant the power of the Holy Spirit will prevail, because you joined Him. 4 The illusions you bring with you will weaken the experience of Him for a while, and will prevent you from keeping the experience in your mind. 5 Yet the holy instant is eternal, and your illusions of time will not prevent the timeless from being what it is, nor you from experiencing it as it is.
T-16.VII.8. What God has given you is truly given, and will be truly received. 2 For God's gifts have no reality apart from your receiving them. 3 Your receiving completes His giving. 4 You will receive becauseit is His Will to give. 5 He gave the holy instant to be given you, and it is impossible that you receive it not because He gave it. 6 When He willed that His Son be free, His Son was free. 7 In the holy instant is His reminder that His Son will always be exactly as he was created. 8 And everything the Holy Spirit teaches is to remind you that you have received what God has given you.
T-16.VII.9. There is nothing you can hold against reality. 2 All that must be forgiven are the illusions you have held against your brothers. 3 Their reality has no past, and only illusions can be forgiven. 4 God holds nothing against anyone, for He is incapable of illusions of any kind. 5 Release your brothers from the slavery of their illusions by forgiving them for the illusions you perceive in them. 6 Thus will you learn that you have been forgiven, for it is you who offered them illusions. 7 In the holy instant this is done for you in time, to bring you the true condition of Heaven.
T-16.VII.10. Remember that you always choose between truth and illusion; between the real Atonement that would heal and the ego's "atonement" that would destroy. 2 The power of God and all His Love, without limit, will support you as you seek only your place in the plan of Atonement arising from His Love. 3 Be an ally of God and not the ego in seeking how Atonement can come to you. 4 His help suffices, for His Messenger understands how to restore the Kingdom to you, and to place all your investment in salvation in your relationship with Him.
T-16.VII.11. Seek and find His message in the holy instant, where all illusions are forgiven. 2 From there the miracle extends to bless everyone and to resolve all problems, be they perceived as great or small, possible or impossible. 3 There is nothing that will not give place to Him and to His Majesty. 4 To join in close relationship with Him is to accept relationships as real, and through their reality to give over all illusions for the reality of your relationship with God. 5 Praise be to your relationship with Him and to no other. 6 The truth lies there and nowhere else. 7 You choose this or nothing.
T-16.VII.12. Forgive us our illusions, Father, and help us to accept our true relationship with You, in which there are no illusions, and where none can ever enter. 2 Our holiness is Yours. 3 What can there be in us that needs forgiveness when Yours is perfect? 4 The sleep of forgetfulness is only the unwillingness to remember Your forgiveness and Your Love. 5 Let us not wander into temptation, for the temptation of the Son of God is not Your Will. 6 And let us receive only what You have given, and accept but this into the minds which You created and which You love. 7 Amen.
Day Ninety Eight of  Melanie Lutz's 100 days of Love and Inspiration.
Melanie Lutz is a screenwriter, author, and poet living in Los Angeles check out more at www.melanielutz.com
Today we join in the morphic field of love.  It is a day of owning our completeness as Miracle Workers.
Join with all you meet in the ever expanding soul force in love allowing the fear to transform into that mechanism.
Sit quietly allowing the truth to wash over your inner space, amplifying whatever natural expression and release wants to transform through your loving center.  Feel the inner expression of your loving self burning and bursting forth tingling through your core as the love continues to flow.  Embrace the reanimation of your soul force bringing with it an immediate explosion of love.
Live your life from this place demonstrating this powerful field of love.
Give the universe a chance to do what it does.  Work through you.  Stay in love.  Stand in the truth of who you are.
At the center of all of our beings is love.  This is a collective truth. Take this collective moment to enjoy the steps forward into this field of love.  Grab your partner, brother, child, parents hand end walk together into this next reality of Love, not fear.  Discover the truth together.
There are more of us that are loving than are fearful.  There are more of us that are compassionate and complete and whole than the other.
This is the time of a grand, magnificent majesty of the truth where Love reigns and expands and grows.
Enjoy yourself.
Smiles,
Melanie
ps. There is a great chapter for more information and deeper reading from the ACIM
Chapter 16. THE FORGIVENESS OF ILLUSIONS – True Empathy
Day Ninety Seven of  Melanie Lutz's 100 days of Love and Inspiration.
Melanie Lutz is a screenwriter, author, and poet living in Los Angeles check out more at www.melanielutz.com
This is how we do it.
In thinking with loving thoughts in the presence of the divine unhinging our perceptions.
Love will see you through.
Going forward  – love with all your heart. All the time.
The beautiful thing in all of this is the way that whatever old energies that are flowing out of and releasing from our systems is clearing the way for omplete freedom and trust of the unknown.
Find a place to sit and be within your heart
Fill your mind and heart with love.
Enlightened thinking lives in that place within.
That seat of wisdom where we are transformed within
Exploding in light, sparkles of light ever flowing from the heart.
Love is all.
Day Ninety Six of  Melanie Lutz's 100 days of Love and Inspiration.
Melanie Lutz is a screenwriter, author, and poet living in Los Angeles check out more at www.melanielutz.com
True friendship is a plant of slow growth, and must undergo and withstand the shocks of adversity, before it is entitled to the appellation.  –George Washington
Washington was a passionate gardener and spent many hours tending such at his home in Mount Vernon.  A man who did what was necessary and lead an army of miscreant dreamers to defeat the British Army and establish a new republic is nothing short of a bright light of inspiration.
The Bible
offers two notable examples of friendships. The first is that between Jonathan and David, in which Jonathan walks a slender tightrope between his loyalty to his friend David and his devotion to his father Saul. The second is that between Ruth and Naomi, which gives us the beautiful verse that has been adopted by lovers but in its spirit holds the heart of true friendship….
"Wither thus goest, I will go, and where though lodgest, I will lodge; thy people shall be my people, and thy God my God, where thou diest, will I die, and there will be buried: the Lord do so to me and more also, if ought but death part thee and me."
Samuel Johnson
, who knew the fragility of friendship and said that "life has no pleasure higher or nobler than friendship," tended to place friendship on the same level of significance as marriage a joining with a brother in a space of safety and joy and peace.
Take the time to appreciate the friends in your life.  Tell your friends often how much you love them and find occasion to celebrate them whenever you get a chance.
Day Ninety Five of  Melanie Lutz's 100 days of Love and Inspiration.
Melanie Lutz is a screenwriter, author, and poet living in Los Angeles check out more at www.melanielutz.com
As the Talmud states "he who saves one life saves the world."
We are all bound by a single thread that connects all of humanity.  Do not stand idly by when there is an action that is loving to make, that can change the course of human destiny.  Do your part every day to participate in the Loving movement of community. To demonstrate 'justice is what love looks like when it speaks in public.'
The one life you save is always your own.
Make today the day that you love fully and wholeheartedly in every encounter.  Make it the day that no part of your loving center is unexplored.
smiles,
Melanie
Day Ninety Four of  Melanie Lutz's 100 days of Love and Inspiration.
Melanie Lutz is a screenwriter, author, and poet living in Los Angeles check out more at www.melanielutz.com