Yesterday Christians for Biblical Equality produced a list of various ways that churches can proactively address the problem of domestic violence both within congregations and the greater community.
Rev. Anne O. Weatherholt, who is rector of Saint Mark's Episcopal Church in Maryland, and in 2008 authored the book, Breaking the Silence: The Church Responds to Domestic Violence, a guide for clergy, congregations and church leaders, offered some helpful guidelines for making churches "Safe Houses."
Weatherholt's first line of instruction caught my eye: Always assume that there are persons in your church who have experienced or are experiencing abuse. Be aware of subtle messages in your church that promote the assumption that "everyone here is okay and every marriage and relationship is healthy."
Henry Wadsworth Longfellow, as Cleo LaRue reminds me, in I Believe I'll Testify, has said the same thing a bit more poetically: all houses wherein men have lived and died are haunted houses.
For those of us whose lives have been touched by various forms of abuse, whether physical, sexual, emotional, or, maybe even spiritual- and the statistics would suggest there are many of us- I can think of nothing more liberating than a space in which to tell the truth about ourselves, that we're often not "okay" and our relationships bear the strain.
I venture to guess that all of us, regardless of whether or not our own story has been touched by abuse, need a "safe house" of sorts.
Most of us find our safe houses outside of church.
Maybe this is because many of us have been in churches that don't tell the truth about themselves.  They pretend that everything is hunky dory, or that only certain people with a particular set of characteristics, be they, for example, gay, mentally ill, or, in some cases, simply women called to ministry, are not "okay."
This sort of thing is nothing more than false advertising, because we're all screw-ups in some way or another.
These days my son, like the rest of his class of kindergartners, is learning that when he is hurt and becomes angry, he can go to his safe place.
Where do we go in our churches?
Every so often I become afraid that what I am doing with my life is totally irrelevant.
It happened yesterday.  I had shown up on the doorstep of the home of a hospice patient for a previously scheduled appointment.  Only two days earlier we had agreed on that day and that time, and so there I was, ringing the doorbell to an empty house.
It was the second time in only two weeks that this chaplain had found herself stood up.
I called the patient's caregiver who of course apologized profusely and asked if we could reschedule.  They were off having lunch somewhere and had just forgotten, nothing more.  And they did feel terrible and I, of course, was quick to reassure them that they had a lot on their minds and not to worry in the least.  (They did have a lot on their minds after all.)
When I walked back to my car and turned the key in the ignition, I thought, "Does what I do make any difference in people's lives?  Is it relevant?"
I didn't answer the question for fear of what the answer might be.
But maybe the truth is that God doesn't ask us to be "relevant."  Maybe God only asks us to be faithful- true, that is, to who God calls us to be wherever we're planted.
For every moment that I've been stood up as a chaplain, there have been those times when someone has reached out with great appreciation, or remembered a kind deed, or shared something deep within them that they've never shared before.  In those times, it wasn't my own inherent "relevance" that made the difference- it was the synergy of God's timing and my positioning that made all the difference.
Maybe the issue of relevance is really an irrelevant one.
Yesterday we took our new puppy, Roosevelt, to be neutered.  (Now, with both a Carter and a Roosevelt for pets, we have a truly bipartisan household.)
Our five-year-old son, after hearing our attempt at an explanation for why Roosevelt had to be neutered, said, "Mommy, why do only the dogs who don't get their balls chopped off get to be married?"
Awkward.
When we arrived at the vet, we soon discovered that Roosevelt was showing some signs of premonition.  His instincts were probably telling him that this would be his last chance to sire a brood of pups. He began to bare his teeth and growl viciously whenever one of the veterinary staff came around to open his cage- (how can you blame him, really?)- so much so that I was asked to stay around a bit longer to help the tech administer a tranquilizing injection.
As I coaxed an over-anxious dog out of his cage and negotiated a muzzle over his mouth, the tech and I struck up a conversation.
"I work with both animals and people," he said.
"Really?," I asked.  "Which category do you find harder to work with?"
"Animals are pretty par for the course.  Humans are…harder."
"Why is that, do you think?"
"They lie a lot."
"Like how?"
"When I have to get information about their medical history, they'll often not fess up and tell the truth about the medicines or drugs they're taking."
The below video appeared on Andrew Sullivan's "The Dish"- another of Alan Watts' transformative lectures set to pictures.  It's worth your two minutes watching it.
Watts begins by posing this question to his students:  "What if money was no object?"
Sullivan, quoting Chris Higgins, writes: "A central realization, which Watts alludes to here, is that many of us are living our own worst-case scenarios. If you were to take a leap of faith and do the thing you love (in my case, writing), and you were to fail dramatically at it and not have any money, what is the worst that would happen then? You'd probably go back to having a day job, at least for a while. So why would you remain at that day job now, proactively living out your own worst-case scenario?"
Could it be that if what we desire is, at heart, a vocational question, most of us are living out our own worst-case scenarios?  Will most of us forever avoid doing the things we most want to do in this life, because we are afraid to take a leap of faith?  I suppose some of the same fear that keeps us from pursuing our deepest desires also keeps us from doing the things Jesus tells us to do, like forgiving others in bold, generous ways, or giving our possessions away to those in need.
The night Paul LaRuffa was shot five times in cold blood would have been like any other.  He had closed up the restaurant and gotten into his car.  That's when "before I could start the car or do anything, the window next to me just exploded and shattered glass all over me with the first shot…And the rest of the shots came in and they all hit me. It was mind boggling. Your world changes in a split second."
Last week NPR's Melissa Block interviewed LaRuffa on the tenth anniversary of the deadly "D.C. sniper" attacks that in the fall of 2002 sent a wave of terror across the country, killing 10 people in the D.C. region.  LaRuffa was one of the victims who survived a deadly killing spree that by the fall of 2002 had made its way across the country, culminating in a string of murders in the Washington, D.C. area and a dramatic manhunt for the murderers, John Allen Muhammad and Lee Boyd Malvo.
In the immediate aftermath of the attack, LaRuffa "raised up in the seat after it was quiet and I realized I was bleeding, so I held my hand over my chest.  I opened the door and I got to my feet and got out and hoped that somebody was there. One of the people I left with was there — walking towards me — and he dialed 911 on his cellphone. They took me to the trauma center; I made it there in time and they saved my life."
In the month leading up to the arrests of Mohammed and Malvo, LaRuffa "mentally went through hell." There were the flashbacks and the tormented questions as to his attackers' motive and whether he was still in danger.  When the two killers were finally caught, LaRuffa was able to begin healing from a trauma that would forever scar him.
So why, when the families and loved ones of other victims were present, did LaRuffa not attend Mohammad's execution by lethal injection in Virginia in 2009?, Block had asked.
LaRuffa's answer: "From when [Mohammad] was sentenced, I was told that in Virginia it was about a seven-year wait, but I said then I wasn't going to attend. I wrote a little memo to be read and handed out at the execution. I said I didn't want him to steal another day of my life, so I didn't attend…It wouldn't have made me feel better to watch him die. And I told them in this letter, I said I will enjoy my grandchildren on that night, and I did. We went out to dinner. I wanted to do something happy and nice that night just to show that he wasn't going to make me miserable for a day, seven years later."
When someone "strikes you on the right cheek," Jesus says, "turn to him the other cheek also" (Matthew 5:39).  The best explanation I've heard for Jesus' words here is this: in Jesus' time, to hit someone on the right cheek would be to treat them as less than an equal; turning the other cheek would be sending the message that you wanted to be treated like an equal.
But what if "turning the other cheek" is also a way of showing an aggressor that their wrongdoing will not destroy our own focus on what is good and true and brings joy and gives us life?  What if it is a way of giving expression to an internal resistance that refuses, like LaRuffa did, to let evil ultimately "steal another day of life"?  What if it embodies the apostle Paul's challenge to think only on those things that ultimately bring life to our own sick souls, even when we have been ravaged or victimized by the careless cruelty of another human being?  "Whatever is true, whatever is noble, whatever is right, whatever is pure, whatever is lovely, whatever is admirable—if anything is excellent or praiseworthy—think about such things," Paul writes (Philippians 4:8).
LaRuffa had dinner with his grandchildren on the night an enemy who had done him grave evil got his just desserts.
LaRuffa "turned the other cheek."
I confess I'm not there yet.  But I want to be.  Pray for me.
In his book, The Road to Missional, Michael Frost describes the experience of wandering through the Vatican Museum in Rome to stumble upon an eighth-century mosaic fragment that depicted Pope John VII wearing not a shiny, gold halo but a simple black square.  Taken aback, Frost inquired of his tour guide: weren't all halos those gold, "beaming discs of godliness" that hover rather magically in mid-air suspension over the heads of the holy?
Apparently not.  If gilded, circular halos were an indication of one's other-worldly, spiritual perfection, square halos were a way of keeping one's feet very much grounded on earth; they reminded us that their bearer is "still very much of the earth" (in this case, Pope John VII, while a respected churchman, had not, at the time of the mosaic's making, died and qualified for canonization).
Frost muses: "I like the idea of my portrait being painted with me wearing a square halo, admittedly somewhat askew.  It speaks of an earthy kind of spirituality, a down-to-earth holiness…The more I look to Jesus, the more I see him as the bearer of a square halo as well, albeit not askew like mine.  His holiness is revealed through his everyday mercy and his goodness toward the poor and marginalized, not by his being above or beyond contact with sinners.  If we want to emulate the righteousness of Jesus, we need to rediscover that his is a holiness revealed by contact with the broken things of this world, not by withdrawal from them."
I've never looked good in hats…but a square halo? That would be something.
The closest I've gotten to wearing a "halo" of any kind is in my latest work as a corporate chaplain.  Usually, in visiting numerous different companies, I wear a magnetic name tag that reads, "Kristina Robb-Dover, Chaplain;"  it's a handy way to identify myself as I make my rounds to various office cubbyholes, and to fend off awkward moments like the inquiry, "Who are you?," paired with a suspicious glance.
Sometimes I'll find myself wandering off-duty into a store or restaurant having forgotten to take my name tag off.  When this happens, I'm a bit embarrassed by the reactions.  Suddenly I acquire either a more revered or more suspicious status.
Did I mention that I don't like name tags to begin with?
But I wonder what would happen if we chose to wear (invisible) square halos?  Would our feet feel more firmly planted on the ground?  Would we be more inclined to see ourselves as works in progress without all the answers but with a whole lot of heart to be more like Jesus?  Would we be more conscious of our place in the world rather than apart from it, and more mindful of our call to be engaged with brokenness?  Would others be more inclined to see us this way?
From now on, I'll be wearing a square halo.
Have any of you been following the news around the recent discovery of a fourth-century papyrus fragment that mentions Jesus'  wife?  The veracity of the papyrus is apparently dubious at best; but this hasn't stopped Harvard professor Karen King from seizing on the new-found Gospel of Jesus' Wife as a fresh spring for research insights (or, the justification for another round of conspiracy theories).  (I'll be curious to see which it is.)  In the meantime, political cartoonist Mike Luckovitch, whose work often appears in my local paper, The Atlanta Journal Constitution, has done some midrash of his own on the theme of Jesus and marriage:
Once again, in the spirit of an Andrew Sullivan "mental health break," today's musical feature is Mumford & Sons' cover song for their newly released album, Babel:  like many of the band's songs, "I Will Wait" has, I suspect, deeply theological undertones; and, as one fellow groupie puts it, "they have spirit!"
Here are the lyrics, which for me echo themes of worship, repentance, and returning to and waiting for God:
And I came home
Like a stone
And I fell heavy into your arms
These days of dust
Which we've known
Will blow away with this new sun
And I'll kneel down
Wait for now
And I'll kneel down
Know my ground
And I will wait, I will wait for you
And I will wait, I will wait for you
So break my step
And relent
You forgave and I won't forget
Know what we've seen
And him with less
Now in some way
Shake the excess
But I will wait, I will wait for you
And I will wait, I will wait for you
And I will wait, I will wait for you
And I will wait, I will wait for you
So I'll be bold
As well as strong
And use my head alongside my heart
So take my flesh
And fix my eyes
That tethered mind free from the lies
But I'll kneel down
Wait for now
I'll kneel down
Know my ground
Raise my hands
Paint my spirit gold
And bow my head
Keep my heart slow
Cause I will wait, I will wait for you
And I will wait, I will wait for you
And I will wait, I will wait for you
And I will wait, I will wait for you
So, for your listening pleasure, and because it's Friday…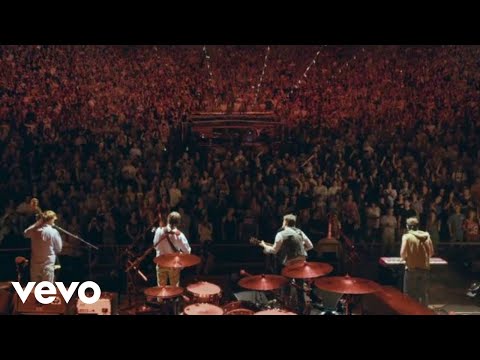 And, finally, my review of Rachel Held-Evans' latest book, A Year of Biblical Womanhood, which aired on Sermons That Work two days ago and is reprinted here with the permission of The Episcopal Digital Network:
If "biblical womanhood" were a rutabaga, then Rachel Held-Evans, in her newfound, tongue-and-cheek praise of womanly domesticity, would slice and dice it until it is no longer recognizable, then garnish it with a sprig of parsley. The result? An awkward vegetable – the kind I avoid in grocery stores – served up as a flavorful dish.
Indeed, Held-Evans' latest book, "A Year of Biblical Womanhood," takes a difficult, loaded subject, one that can elicit strong feelings and knee-jerk reactions, and humorously pokes holes in it until it no longer holds muster; but what could be a painful, bitter rant by a feminist evangelical is instead a fun, amusing story about one young woman's relationship with the Bible she holds dear and her effort to follow, over the course of one year, all of Scripture's prescriptions for women.
At stake here is the popular mantra of conservative evangelicals John Piper and Wayne Grudem and the movement they and their Council for Biblical Manhood and Womanhood lead: "biblical womanhood" asserts that a woman's best place is in the home, women should submit to their husbands' leadership, and women should not be allowed to serve in main leadership roles over men.
If the notion that there is only one biblically supported form of how to be a woman is dubious at the start, it only becomes more ludicrous and downright ridiculous as the book progresses, offering both author and reader a boatload of laugh-rich material.
Held-Evans spends a year observing on a daily basis what she coins her "Biblical Woman's Ten Commandments." These emerge from the favorite proof texts of "biblical womanhood" enthusiasts. "Thou shalt submit to thy husband's will in all things," "thou shalt devote thyself to the duties of the home," and "thou shalt nurture a gentle and quiet spirit" are a few examples.
These daily guidelines for living are interspersed with practices Held-Evans enacts just once, with a view to focusing each month of the year on a different womanly "virtue," such as gentleness, domesticity, obedience or valor. October's focus on "gentleness" thus involves refraining from loudness, even at football games (1 Peter 3:3-4), taking a lesson in etiquette (Proverbs 11:22), and doing penance on the roof for acts of contention (Proverbs 21:9). April's call to "purity" means camping out in the front yard for the first few days of menstruation, in accordance with the Levitical rituals surrounding female purity (Leviticus 15:19), while an emphasis on fertility in May inspires caring for a mail-order, computer-simulated baby (Titus 2:4).
Certain sections elicit applause in addition to a good laugh. Held-Evans' exploration of "what biblical submission really means" is near the top of my short list of best exegetical commentary on the submission passages (Ephesians 5:22-24, Colossians 3:18-19, 1 Peter 3:1-2). Here Held-Evans effectively shows the deeply contextual nature of the command that wives submit to their husbands, insofar as it appears within a Greco-Roman household code that also accommodates slaves submitting to their masters. The implication is clear – that if we are to support wifely submission to husbands, we must also implicitly embrace a household code that accommodates slavery!
Outdated? I would say so.
Outlandish? Absolutely.
I have a few, small gripes after reading the book. The short sections highlighting a particular woman from Scripture, from Mary, the mother of Jesus, to lesser-known types like Huldah, are enriching narratives that further dismantle the misnomer of "biblical womanhood," but they seem a bit disjointed in their placement within the book's overall framework. It can be unclear how, for example, the story of Ruth the Moabite really relates to the preceding chapter on "beauty" – or if, for that matter, it is supposed to.
Every so often Held-Evans' welcome, self-deprecating sense of humor about the evangelical tribe in which we both were reared is prone to broad generalizations built on faulty assumptions, like this one: "In the evangelical Christian subculture, there are three people a girl's got to know about before she gets her period: (1) Jesus, (2) Ronald Reagan and (3) the Proverbs 31 woman." Growing up in a conservative evangelical home, I heard a lot about Jesus, but a whole lot less about Ronald Reagan and the Proverbs 31 woman; and recent studies would confirm that today's evangelicals do not fit easily within any one particular subculture.
Finally, while a chapter on sex and beauty is most certainly germane to an exploration of "biblical womanhood" and will gratify readers in our sex-obsessed culture, I'm frankly not interested in hearing about Held-Evans' seemingly riveting life in the bedroom. Held-Evans is a gifted, competent writer, one who has earned a broad, loyal readership, and she doesn't need to pander. "A Year of Biblical Womanhood" deserves to be taken seriously for its deft and funny application of a devastating misnomer in today's evangelical world – despite a couple of these cheap shots to salivating readers.
The other day, a woman from a "Bible church," upon meeting me and learning that I was a minister, exclaimed simply and with great conviction, "That's not Scriptural!"
Thanks to "A Year of Biblical Womanhood," I was able to respond more confidently and with a laugh, "But of course polygamy is!" (Genesis 30, Exodus 21:10).
But for more on polygamy as part and parcel of "biblical womanhood," you'll have to consult Held-Evans' chapter on the womanly virtue of "obedience."
So, what do you think? Can we finally put "biblical womanhood"- and "biblical manhood" for that matter- to rest once and for all, thanks to Held-Evans' good work? Leave your thoughts below.
The other day a pastor friend asked if I'd like to help her preach on Stewardship Sunday.  A kind but dubious invitation which I agreed to with a level of trepidation.  That's because anyone who has been around the church on Stewardship Sunday knows it's that day on the church calendar when we pastors prostrate ourselves in all sorts of awkward rhetorical ways asking for money, usually to build God's church.
It was funny timing, given that the next day students in Tom Long's preaching class (for which I serve as a teaching assistant) were brainstorming all the more oft-than-not negative associations they have when they hear a preacher use the term, "stewardship."
Come to think of it, though, "stewardship" is actually not at the top of a list of the various vocabulary words we Christians are good at throwing around and which can cause some indigestion.  Here are my top five, and maybe you'll have more to add to the list below:
1. Purity– This is my least favorite word.  It's not that I don't think God calls us to be "pure" in our motivations towards God and our neighbor and to be brutally honest with ourselves and one another about the things that contaminate our hearts and our relationships with God, one another and the world- on the contrary.  But "purity" has tended to seep into our language as more of a code word for the behaviors that we like to check off our list as a way of marking membership in the Christian club.  Various sexual abstinence programs and initiatives for teenagers, like the "Purity Covenant," "Passport2Purity," or "purity rings" for example, (which serve a purpose and which I'm not necessarily bashing here), tend to throw around this term, often only with a rather narrow, uni-dimensional understanding of what the term means.
Another example would be the prohibitionist tendencies we see in certain denominations.  Someone I know, and a very gifted minister I might add, often is quick to remark that when people are breaking open the beer and liquor, he knows it is his cue to leave; in fact, he will often vocalize his association between "unbelief" and a choice to drink more than Fanta at parties.  I must confess that this notion of "purity" makes me shudder a bit.
2. Obedience– Usually when I hear this word, it comes more in the context of a rule-oriented, morality-centered relationship to God.  But the passage I read this morning from Deuteronomy is a reminder that God's call to obey is less a long list of chores and more a kind of ringing reminder about how much God loves us and wants us to live and flourish in this world.  "Love the Lord your God…obey His voice…that you may dwell in the land," the Deuteronomist implores (Deut. 30:20).  Obedience is meant to be a joyful, relational privilege, not burdensome drudgery.
3. Personal relationship with Jesus Christ– This is one of the evangelical code words I grew up with which I find particularly annoying.  Usually I have heard it issued from an evangelistic backdrop, something like, "Do you have a personal relationship with Jesus Christ?," or "You need a personal relationship with Jesus Christ."
The problem with this phrase is that it often comes undefined and can dredge up various unhelpful associations; and I question to what degree it is actually an honest, realistic description of a relationship with Jesus as my "Lord and Savior." If a "personal relationship with Jesus Christ" simply means that we can go to God without needing some other religious intermediary, fine;  if it means that God desires to be in relationship with us and cares about us personally as human beings, fine; but it can also be taken to mean that we evangelicals are just extra chummy with God, or have a special line to God that others don't have.  And frankly, for as many times as I have been sure I've heard God speaking "personally" to me, there have been the times when I don't know what God is saying to me and I can't hear God's voice above the din of the other voices.  A "personal relationship with Jesus Christ" can quickly devolve into a misleading description about the nature of how God chooses to relate to us mere mortals.
4. Jesus told me; or, The Spirit led me or, I have a word from the Lord for you– Okay, I may be nitpicking here, but let's be honest: how many times do we use these expressions or heard others use them as a way of justifying our (or their) own hunches or gut impulses?  I've learned, for example, that when someone comes to me saying, "I have a word from the Lord for you," I need to duck, and then hold lightly what comes after.  In two cases, the "word from the Lord" proved to be just this- a word from the Lord.  In two cases.  (This may be the subject of another post on my experience of having been on the receiving end of prophesy- and I happen to believe that there are people who have very legitimately been gifted to be God's prophetic mouthpieces in various ways.)
5. Stewardship– Ugh.  It is often a plea for money to fund the salaries of the church's "professionals," so they can carry out all of the church's "programs;" sometimes it becomes an opportunity to rather disingenuously claim the church's overhead and building campaign costs belong to God's mission.  (This really makes me nauseous.)  Almost always it comes with little envelopes and a pledge commitment and a forgettable sermon on the familiar, well-glossed money and giving passages from Scripture.
Got any other slightly nauseating Christian vocabulary terms to riff on?  Send them along and I'll add them to the list; maybe we can even vote on which ones make the cut for top five!