Here's today's dispatch from the crossroads of faith, media and culture.
Comeback Dad on UP. The original film, debuting tomorrow night (7/12) @ 8:00 PM (ET), stars Charles S. Dutton (Rudy, Roc) and Tatyana Ali (Love That Girl!, The Fresh Prince of Bel-Air) in an emotional story about a father's attempt to atone for his alcoholic past and form a relationship with his estranged adult daughter.  The cast also includes Brad James (UP's Marry Me for Christmas, Tyler Perry's For Better or Worse) and Loretta Devine (UP's Saving Westwood High, Grey's Anatomy). Filmed in Atlanta, the movie was directed and executive produced by nationally-syndicated radio host/writer/producer/director Russ Parr (The Undershepherd, 35 and Ticking) and produced by Swirl Films.  The script is by newcomer Kimberly Walker, the Honorable Mention Winner in last year's UP Faith & Family Screenplay Competition at the American Black Film Festival (ABFF). Comeback Dad is the fourth film to be produced and air on UP as a direct result of that event.
Synopsis: Nima Babineaux (Tatyana Ali) looks like a woman who has it all – she is an accomplished pianist who runs her own music school and is engaged to Spence (Brad James), a successful engineer who adores her.  But, in truth, she has never recovered from her alcoholic father, Othell (Charles Dutton), walking out on their family and it has made it hard for her to truly trust anyone. When Othell decides it is time to make amends and tries to reenter her life, Nima begins an emotional and eye-opening journey.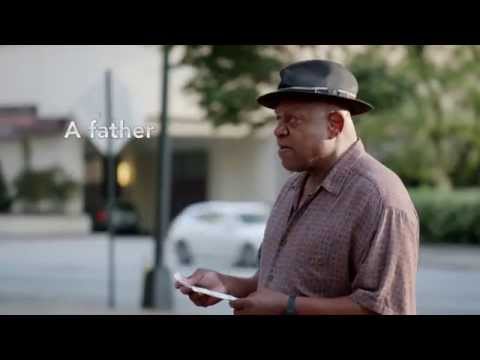 Review: First of all, this is not — as the title might suggest — an upbeat, frothy family comedy about an uptight dad who finally discovers what's important in life when he reluctantly coaches his 11-year-old daughter's soccer team. This is an adult family drama about adults and for adults. It also has some very profound things to say about the destructive desire we all sometimes have to self-righteously hold on to anger. There are some really powerful performances here, particularly by first Charles S. Dutton and Tatyana Ali as the emotionally scarred father and daughter stumbling their way back into a relationship. But the bench strength in the ensemble cast is also quite strong as is Kimberly Walker's insightful and powerful script.
In fact, my primary problem with Comeback Dad (other than a rough scene transition or two and a conversation inside a moving car that seemed like somebody had yet to put something up on the green screen to simulate motion), is that the title fails to convey just how profound it is. It really is as good — and as artistically serious — as most independent movies released in theaters. Like all of UP's films, the message here is a positive one but the pain of a family with lots of issues to settle isn't sugarcoated.  Seriously, UP is really upping its game here. This is Emmy-worthy stuff. And, BTW, Charles S. Dutton really does deserve to headline his own series.
As for that green screen issue, I'm guessing that it will be dealt with by broadcast. But that title is apparently here to stay.
Despite the title, Comeback Dad is strongly recommended.
____
Score 1 for The Giver. Scenes from the upcoming movie version of Lois Lowry's 1993 YA novel The Giverhas received the music video treatment with scenes from the thought-provoking Weinstein Company/Walden Media film (due in theaters on August 15th) forming the backdrop for the OneRepublic song Ordinary Human.  Check it out (h/t The Hollywood Reporter):
As for the story, here it as described by the Walden Media website: In an insular society known as The Community, a culture of "sameness" is embraced. Pain and suffering have been eradicated from daily life, along with any notion of individuality or choice. Members of the Community lead a seemingly perfect existence, unburdened by the harsh realities of the "real" world. A lone man among them has been designated to retain all memories of the way life once was. Now the time has come for that man to pass his knowledge to another.  Brenton Thwaites, a relatively unknown (at least in the U.S.) young Australian actor), leads an all-star cast that includes Jeff Bridges, Meryl Streep, Katie Holmes, Taylor Swift and Alexander Skarsgard.
Take my word for it. This one's worth looking out for.
____

Moms' Night In. The faith/family friendly comedy Moms' Night Out (a film I found likable) debuts Sept. 2 on DVD and Blu-ray and DVD. So, now you can watch it at home. Loads of extras, of course. The film, directed by Andrew and Jon Erwin, stars Sarah Drew (Grey's Anatomy), Sean Astin (Lord of the Rings, Rudy), Patricia Heaton (The Middle, Everybody Loves Raymond), Trace Adkins and the Courageous trio of Alex Kendrick, Robert Amaya and Kevin Downes.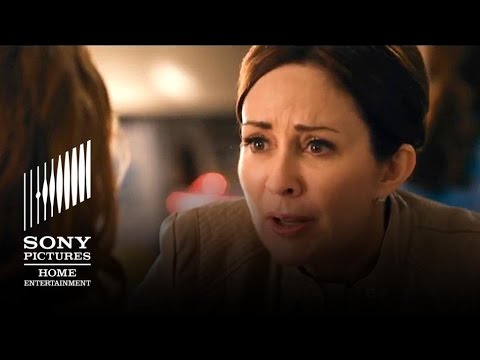 Encourage one another and build each other up – 1 Thessalonians 5:11