Here's today's dispatch from the crossroads of faith, media and culture.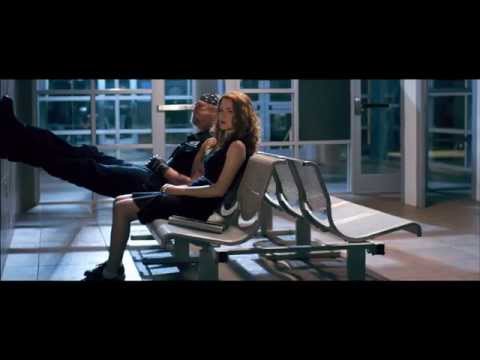 Synopsis: Three moms head out for a night on the town while the guys take care of the kids. Hilarity ensues.
Cast: Sarah Drew, Sean Astin, Patricia Heaton, Trace Adkins, David Hunt, Andrea Logan White, Harry Shum Jr., Abbie Cobb, Robert Amaya, Kevin Downes, Alex Kendrick and Sammi Hanratty/Directed by: Jon and Andy Erwin/Written by: Jon Erwin and Andrea Gyertson Nasfell
Review: Moms' Night Out is sort of what you'd get if you took the classic comedies The-of-Towners (1970 version) and Planes, Trains and Automobiles, mixed in a little of with the somewhat less-than-classic Date Night and tossed a healthy dose of Christian sensibility and turned on the blender. What results is a sometimes uneven but ultimately pleasant ride.
Allyson (Sarah Drew of Grey's Anatomy) and Sean (Sean Astin) are the couple at the center of the story. Allyson is the harried mother of preschool-aged kids who simply needs a break. So, Sean agrees to take care of the kids for a night while she goes out on the town with Izzy (Andrea Logan White) who is married to Marco (Robert Amaya) and has just found out that she's pregnant.  They're joined by Sondra (Patricia Heaton) who has a teenage daughter (Sammi Hanratty) and is married to Ray (Alex Kendrick), a local pastor.
While the moms are out gallivanting, Sean and Marco — with the help of Sean's childhood pal Kevin (Kevin Downes) — take on the responsibility of babysitting the young 'uns.  In typical madcap-comedy fashion, nothing goes as planned.
Moms' Night Out doesn't quite achieve the comic heights of The Out-of Towners or Planes, Trains and Automobiles (which, BTW, has great Christian values), but it is entertaining and likable.
The cast genuinely gels together — particularly Sarah Drew and Sean Astin who demonstrate that they would be perfectly cast in their own I Love Lucy-style comedy. Drew even has the red hair for it.  Robert Amaya and Andrea Logan White also make for a pretty good modern-day Fred and Ethel or Norton and Trixie or whatever. And, of course, between The Middle and Everybody Loves Raymond, Patricia Heaton is a master of laugh-out-loud comedies with heart.
And this movie has plenty of heart — thanks to a script by Andrea Gyertson Nasfell (UP TV's Silver Bells and Christmas Angel) and Jon Erwin who co-directed with his brother Andy. The Erwin Brothers gained Hollywood's attention with October Baby, a far more serious faith-themed movie that deals with the issue of abortion survival. The brothers make a surprisingly deft transition to comedy — as do Kendrick, Amaya and Downes, all of whom are known much more for their work in dramatic faith-themed movies like Courageous.
As the plot develops, Abbie Cobb (Suburgatory) drives much of the action as a young mom whose search for her baby, apparently misplaced by the child's father (Harry Shum Jr. of Glee), ends up interrupting the other moms' night out. Trace Adkins and David Hunt (Patricia Heaton's real-life husband) are also excellent as, respectively, a biker and a cabby who become involved in the chaotic search.
The film will no doubt be particularly appreciated by traditional Christian families — especially those with moms who choose to stay at home to raise the kids. That's a group that often feels putdown both subtly and not-so-subtly by so many movies and TV shows. In other words, social conservatives who are more apt to identify with traditional parental roles are probably more likely to like Moms' Night Out than those on who see those roles as themselves oppressive.
I'm just saying that the Erwins — and everyone involved — should prepare themselves for a little heat from mainstream critics who will claim that its theme is somehow anti-feminist. The Erwins, I think, see their film as just the opposite. They're not saying that women shouldn't work outside the home or that men just shouldn't be trusted with kids. They're just trying to put out into the culture a relaxing screwball comedy that also speaks out on behalf and in praise of the women in their own lives.  No matter. Moms' Night Out, however unintentionally, is sure to bring out the culture warriors on both sides of the proverbial divide. Really, though, isn't it about time people lighten up about such things?
So, Moms' Night Out won't please everyone but like the old Rick Nelson song says "You can't please everyone, so you've got to please yourself." If you don't get caught up in the unfortunate politics that's likely to be projected onto it, there's a good chance that you'll enjoy Moms' Night Out — both for the laughs it provides and the positive idea of appreciating all people (particularly moms) for who they are.  For that reason, Moms' Night Out is recommended.
Encourage one another and build each other up – 1 Thessalonians 5:11