Here's today's dispatch from the crossroads of faith, media and culture.
"It's better to light one candle than to curse the darkness." That's the motto of The Christophers, a Catholic organization founded in 1945 by a Maryknoll priest named Fr. James Keller. Keller believed that the power to positively shape the future lies within individual and that, in fact, God has given each individual a special assignment in life that belongs to no one else.  In other words, we are all to use our God-given talents to light a candle for God.
While one doesn't have to be in the media to shine light into the world, Keller believed that those in the media have a particular opportunity and responsibility to do so. That's why for 65 years now (since 1949) The Christophers has been honoring films, TV shows and books that dispel darkness and give hope to a weary world.
I'll be attending tonight's presentation event in New York City at the invitation of Tony Rossi, the Christophers Communications director  and host of its flagship radio program/podcast Christopher Closeup (on SiriusXM's Catholic Channel and Relevant Radio). Rossi says "Sometimes when you hear religious voices in the media landscape, they're pointing out something that's wrong with popular culture. (They'll say) "Don't go see that!" or that kind of thing. We kind of take the opposite tactic (and say) "Hey, look at this! These the are kinds of projects we'd like to see more of!" (We hope) to build on the positive (and) encourage creators to do more work like they've been doing — that have some kind of positive message." Notable past Christopher Awards winners include Cecil B. DeMille for The Ten Commandments, Walt Disney for Mary Poppins, Steven Spielberg for Schindler's List  for and Tom Hooper for The King's Speech.  Previous TV winners include Sesame Street, Touched by an Angel and Blue Bloods (which won last year).
Rossi his comments and insights on this year's honorees which include:
FEATURE FILMS

42
Warner Bros. Pictures/Director:  Brian Helgeland/ Screenwriter: Brian Helgeland/Producer:  Thomas Tull/Co-Producers: Eric N. Heffron, Darryl Pryor, Jillian Zaks/Executive Producers: Jason Clark, Dick Cook, Jon Jashni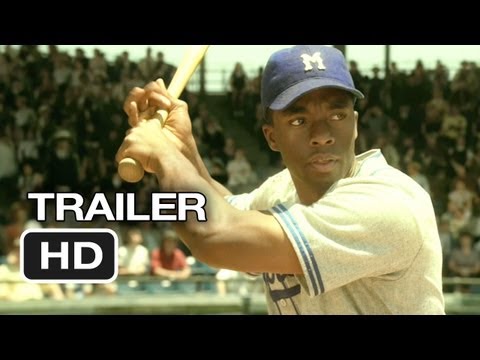 My review here.
JWK: Why is 42 being honored? What is it that makes it stand out from other possible winners?
TONY ROSSI: Well, Jackie Robinson is such an obvious inspiration (for) everything he endured to break the color barrier in Major League Baseball…Even though we're not giving awards to the actors (the awards to to behind-the-scenes talent), Chadwick Boseman who plays Jackie Robinson in the film and Harrison Ford who plays (Dodger owner) Branch Rickey (portray) an amazing partnership…They show what Robinson had to endure and the courage he had to display to not fight back when he was picked on. He gets a lot of abuse in that movie (particularly) in one scene from an opposing coach or manager. Branch Rickey basically told him "You have to have the strength to not fight back."…Eventually what won out over the racial hatreds that were directed toward Jackie Robinson was the fact that he had this talent and displayed this class (so that) people could see through the outside the color difference that they had made such a big deal about in the beginning  They actually came to see the human being…So that was a really strong point of that movie.
JWK: So, it's like the Scripture quote found on The Christophers website: "Be not overcome by evil but overcome evil with good" (Romans 12:21)
TR: Exactly.
Frozen
Walt Disney Pictures/Directors:  Chris Buck, Jennifer Lee/Screenwriters: Chris Buck, Jennifer Lee, Shane Morris/Songwriters: Robert Lopez, Kristen Anderson-Lopez/Producer:  Peter Del Vecho/Executive Producer: John Lasseter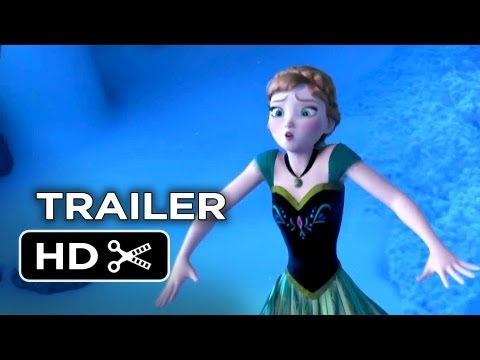 JWK: Why was Frozen chosen?
TR: Basically, Frozen is a story of sacrifice — of (how) one sister is willing to sacrifice herself for the other sister. The basic plot is Princess Elsa has these powers to create snow and ice that she can't control. She's lived this isolated life for so long, even separated from her sister. Basically, what winds up saving the day at the end — and this is probably different for a Disney movie — is not romantic love. Prince Charming doesn't come and save the day. It's actually the love of one sister for another, a love that's to the point that she's willing to give her life up…It's really a very Christian message of selflessness and sacrifice and perfect love casting out fear.
Gimme Shelter
(Day 28 Films/Roadside Attractions)/Director:  Ronald Krauss/Screenwriter: Ronald Krauss/Producers:  Ronald Krauss, Jeff Rice, Kathy DiFiore/Co-Producers: Joshua Amir, Dylan Russell/Executive Producers:  Paul Hellerman, Scott Steindorff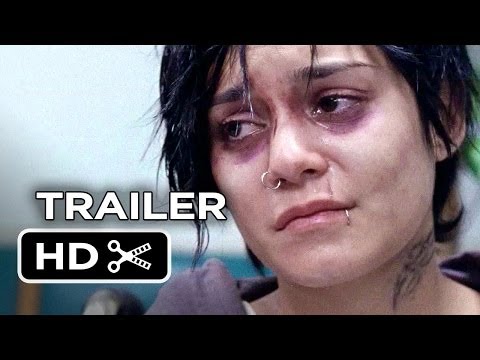 My review here.
Accepting for Gimme Shelter will be Kathy DiFiore, the founder of the Several Sources Shelters and the inspiration for the film. A fascinating, compassionate and inspirational woman. You can read my conversation with her here.
JWK: Why was Gimme Shelter chosen? 
TR: One of the things that I really liked about that film — that we all liked about it — is that there's a grittiness to it. It didn't downplay the darkness of the situation of the character of  Apple (Vanessa Hudgens). It didn't downplay what she had to go through on the streets and her struggles. I mean her life is really a mess for almost the first half of the movie. Eventually, she finds her way to Kathy DeFiore's shelter and then things for her slowly begin to turn around. She started off homeless and she winds up choosing to keep her baby and raise her.
To me, I think storytelling is almost a better form of preaching than overt preaching can be. It allows you to see what these other people are doing and what consequences their actions have and kind of internalize it as opposed to someone telling you what to believe. I think…Gimme Shelter  is a very compelling story that makes for a really good pro-life message — to choose life.  And here's an example.
JWK: I really liked how non-judgmental the film was of Apple's father (Brendan Fraser). In the beginning, he wants her to have an abortion — because he honestly thinks it's the best thing for her. He's not shown as being evil or anything like that. I think it was a nice element of nuance. Some critics, in my opinion, missed that and — because it dealt with abortion from, in the end, a pro-life perspective — seemed determined to pan it. Did you find that to be the case?

TR: It's funny you mention that. I even wrote a blog post about it because I saw so many negative reviews about it. The reviewer was saying that this movie was kinda preaching Catholicism because one scene…takes place in a church. I pointed out that fact that it's just part of the actual story. The (shelter) itself has a Catholic founder and things take place in church….For example, when I go to my (loca) Chinese restaurant they have a statue of the the Buddha. I don't assume they're proselytizing to me. It's part of their culture and faith. They're not trying to shove religion down my throat. That's the way some reviewers were interpreting this movie. . about

Gravity
Warner Bros. Pictures/Director:  Alfonso Cuarón/Screenwriters: Alfonso Cuarón, Jonás Cuarón/Producers:  Alfonso Cuarón, David Heyman/Executive Producers:  Chris DeFaria, Stephen Jones, Nikki Penny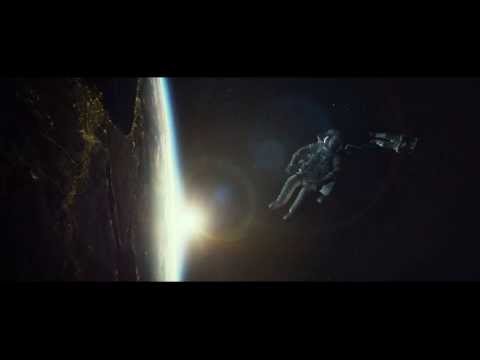 JWK: What did you like about Gravity?
TR: I saw it in a theater opening day and it wound up blowing me away. I just loved the fact that you have this — really — adventure story in space combined with all this subtext about a woman coming to terms with the death of her child. She starts off the movie existing but not really living. It's almost like she's dead inside. Over the process of the film, it's almost like she's becoming born again — not in the Christian sense but just in that she learns to want to live.
There's also a lot of spiritual elements in the film. At one point, Sandra Bulloch's character says she wonders if anybody's going to pray for her when she's dead. She'd pray herself but she never learned how. I thought (that) was a real touching moment…It had all these undertones.  Again, it doesn't need to be in your face or hit you over the head with anything. It was there. It was present. It was incorporated nicely into the story.
So, that was just a great film about moving from the darkness of grief to the light of hope.
TELEVISION
Interestingly, this year's winners are all unscripted programs but Rossi attributes that more to a wealth of really good documentary-programming rather than a lack of good scripted material. He says that, while The Christophers usually tries to incorporate at least some scripted fare into the mix, this year it just worked out the unscripted entries were so strong that when the considerations were narrowed there just wasn't room for anything else.
ABC News 20/20: Unbreakable ABC News 20/20: Unbreakable
ABC News/Writer/Anchor: Diane Sawyer/Producer: Joseph Diaz, Habibullah Khan/Senior Producers: Muriel Pearson, Teri Whitcraft/Senior Executive Producer: David Sloan/Executive Producers: Eric Avram, Jessica Velmans

Bulloch Family Ranch: Episode 1

UP TV/Director/Series Producer: Todd C. Stevens/Producer/Creator: Ian Wisniewski/Supervising Producer: Vallery Hyduk/Executive Producers: Les Tomlin, Danny Passman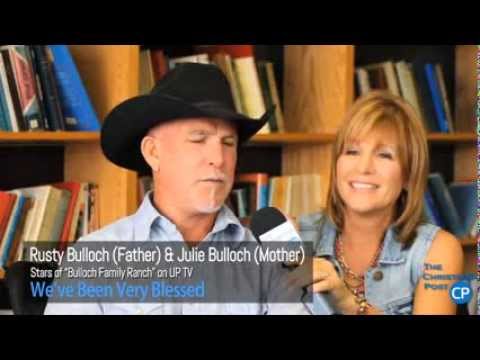 My review here.
Jerzy Popieluszko: Messenger of the Truth
(WTTW National Productions/PBS)/Director: Tony Haines/Writer: Paul G. Hensler/Producer: Paul G. Hensler/Co-Producers: Devlin Mann, Clark Fivek, Britt McTammany/Executive Producers: Gary Chartrand, Nancy Chartrand
Life According to Sam
HBO/Directors: Sean Fine, Andrea Nix Fine/Producers: Sean Fine, Andrea Nix Fine, Miriam Weintraub/Senior Producer: Nancy Abraham/Executive Producer: Sheila Nevins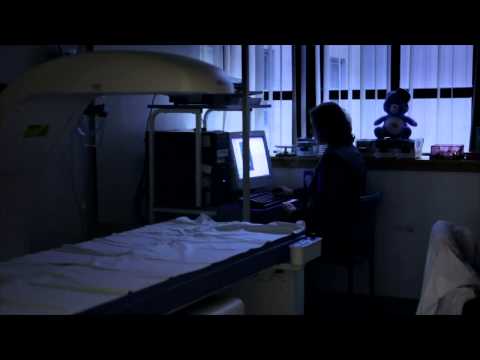 POV: Brooklyn Castle
PBS\Director: Katie Dellamaggiore/Producers: Katie Dellamaggiore, Nelson Dellamaggiore, Brian Schulz/Executive Producers: Geoff Gibson, Robert McLellan, Judith Helfand, Wendy Ettinger, Julie Parker Benello/Coordinating Producer (POV): Andrew Catauro/Co-Executive Producer (POV): Cynthia Lopez VP, Programming & Production (POV): Chris White/Executive Producer (POV): Simon Kilmurry
BOOKS FOR ADULTS
JWK: I can't help but think that many of the books you're honoring would actually make excellent scripted movies.
TR: That is very true. There's a lot of fodder. As I'm reading them, sometimes I can picture, let's say, this actor in this role, this actor in that role. So, that is actually a great opportunity for any movie producer to look for material.
American Story: A Lifetime Search for Ordinary People Doing Extraordinary Things
by Bob Dotson (Viking Press/Penguin Group)
Synopsis (from Amazon): For the six million people who watch the Emmy Award–winning "American Story with Bob Dotson" on NBC's Today Show, Bob Dotson's reports celebrate the inspirational stories of everyday Americans. Dotson has been crisscrossing the country for more than forty years—logging more than four million miles—in search of people who have quietly but profoundly changed our lives and our country for the better. Now, in American Story, he presents a road map to the unsung heroes with thoughtful solutions to problems we all face, incredible ideas that work, and blueprints to living our dreams.
Love and Salt: A Spiritual Friendship Shared in Letters
by Amy Andrews and Jessica Mesman Griffith (Loyola Press)
Synopsis (from Amazon): When Amy Andrews and Jessica Mesman Griffith met in a creative writing class in graduate school, they both confessed to writing about God. They bonded one night while reading the Book of Ruth and came to truly understand the unlikely friendship of Ruth and Naomi. In these two Old Testament women, they witnessed a beautiful spiritual friendship and a way of walking with one another toward God.
But how could they travel this path together when they would be separated by distance and time and leading busy lives as they established marriages and careers? They decided to write letters to each other–at first, for each day of Lent, but those days extended into years. Their letters became a memoir in real time and reveal deeply personal and profound accounts of conversion, motherhood, and crushing tragedy; through it all, their faith and friendship sustained them.
Told through the timeless medium of letters–in prose that is raw and intimate, humorous and poetic–Love & Salt is at its core the emotional struggle of how one spiritual friendship is formed and tested in tragedy, tempered and proven in hope.
The Miracle of Father Kapaun: Priest, Soldier, and Korean War Hero
by Roy Wenzl and Travis Heying (Ignatius Press)
Synopsis (from Amazon): Emil Kapaun-priest, soldier and Korean War hero-is a rare man. He has been awarded the Medal of Honor, the nation's highest military award, and is also being considered by the Vatican for canonization as a saint. As remarkable as this double honor are the non-Catholic witnesses who attest to Father Kapaun's heroism: the Protestants, Jews and Muslims who either served with the military chaplain in the thick of battle or endured with him the unbelievably brutal conditions of a prisoner of war camp. As journalists Roy Wenzl and Travis Heying discovered, all of these Korean War veterans, no matter their religion, agree that Father Kapaun did more to save lives and maintain morale than any other man they know.
On These Courts: A Miracle Season That Changed a City, a Once-Future Star, and a Team Forever
by Wayne B. Drash (Touchstone Books/Simon and Schuster)
Synopsis (from Amazon): NBA All-Star Anfernee "Penny" Hardaway had fame, fortune, and a Nike shoe line. Yet for all his basketball accomplishments, the one thing he lacked was a championship season. Penny Hardaway, like so many pro athletes, struggled with the question of "What now?" when his whirlwind career came to an end in 2007. The answer came from one of his oldest friends, Desmond Merriweather, who was sick with colon cancer and could no longer commit to full-time coaching the Lester Middle School boys basketball team.
Walk In Their Shoes: Can One Person Change the World?
by Jim Ziolkowski with James S. Hirsch (Simon and Schuster)
Synopsis (from Amazon): Twenty-one years ago, Jim Ziolkowski gave up a fast-track career in corporate finance to dedicate his life to buildOn, an organization that turns inner-city teens into community leaders at home and abroad. He set out to show not that he could change the world, but how each one of us can, through the power of service to others.
BOOKS FOR YOUNG PEOPLE
Preschool and up
Maya Was Grumpy
Written and illustrated by Courtney Pippin-Mathur (Flashlight Press)
Synopsis (from Amazon): An artful mixture of fantasy and reality, humor and heart, Maya Was Grumpy celebrates the power of imagination and humor to improve moods. Maya wakes up on the wrong side of the bed, tangled in her blanket, and in a crispy, cranky, grumpy, grouchy mood. She doesn't want to color or wear her favorite shorts or go outside to play. What's worse, she's determined to share her grumpiness with everyone as she glumps, clumps, and thumps around the house. But when Maya growls at her grandmother, she graciously takes Maya's mood in stride, and even has a solution: Gramma suggests a series of unusual activities that Maya will probably not want to do since she's feeling grumpy—and then dismisses her own silly suggestions before Maya can reject them. Children will find it hard to keep from smiling as they watch Maya's grouchiness dissolve into glee at Gramma's giggle-inducing ideas, while adults will find Gramma's clever tactic a useful strategy to add to their repertoire when kids are grumpy.
Kindergarten and up

Year of the Jungle: Memories from the Home Front
by Suzanne Collins, illustrated by James Proimos (Scholastic Press)
Synopsis (from Amazon): NEW YORK TIMES bestselling author Suzanne Collins has created a deeply moving autobiographical picture book about a father who must go off to the war in Vietnam — and the daughter who stays behind. When young Suzy's father leaves for Vietnam, she struggles to understand what this means for her and her family. What is the jungle like? Will her father be safe? When will he return? The months slip by, marked by the passing of the familiar holidays and the postcards that her father sends. With each one, he feels more and more distant, until Suzy isn't sure she'd even recognize her father anymore. This heartfelt and accessible picture book by Suzanne Collins, the NEW YORK TIMES bestselling author of the Hunger Games series, is accompanied by James Proimos's sweet and funny illustrations. This picture book will speak to any child who has had to spend time away from a parent.
Ages 6 and up

The Matchbox Diary
by Paul Fleischman, illustrated by Bagram Ibatoulline (Candlewick Press)
Synopsis (from Amazon): When a little girl visits her great-grandfather at his curio-filled home, she chooses an unusual object to learn about: an old cigar box. What she finds inside surprises her: a collection of matchboxes making up her great-grandfather's diary, harboring objects she can hold in her hand, each one evoking a memory. Together they tell of his journey from Italy to a new country, before he could read and write — the olive pit his mother gave him to suck on when there wasn't enough food; a bottle cap he saw on his way to the boat; a ticket still retaining the thrill of his first baseball game. With a narrative entirely in dialogue, Paul Fleischman makes immediate the two characters' foray into the past. With warmth and an uncanny eye for detail, Bagram Ibatoulline gives expressive life to their journey through time — and toward each other.
Ages 8 and up
Flora & Ulysses
by Kate DiCamillo, illustrated by K.G. Campbell (Candlewick Press)
Synopsis (from Amazon): Holy unanticipated occurrences! A cynic meets an unlikely superhero in a genre-breaking new novel by master storyteller Kate DiCamillo. It begins, as the best superhero stories do, with a tragic accident that has unexpected consequences. The squirrel never saw the vacuum cleaner coming, but self-described cynic Flora Belle Buckman, who has read every issue of the comic book Terrible Things Can Happen to You!, is the just the right person to step in and save him. What neither can predict is that Ulysses (the squirrel) has been born anew, with powers of strength, flight, and misspelled poetry — and that Flora will be changed too, as she discovers the possibility of hope and the promise of a capacious heart.
Ages 10 and up
The Boy On the Wooden Box
by Leon Leyson with Marilyn J. Harran and Elisabeth B. Leyson (Atheneum Books for Young Readers/Simon and Schuster Children's Publishing)
Synopsis (from Amazon): In the #1 New York Times bestseller, Leon Leyson (born Leib Lezjon) was only ten years old when the Nazis invaded Poland and his family was forced to relocate to the Krakow ghetto. Leon Leyson (born Leib Lezjon) was only ten years old when the Nazis invaded Poland and his family was forced to relocate to the Krakow ghetto. With incredible luck, perseverance, and grit, Leyson was able to survive the sadism of the Nazis, including that of the demonic Amon Goeth, commandant of Plaszow, the concentration camp outside Krakow. Ultimately, it was the generosity and cunning of one man, a man named Oskar Schindler, who saved Leon Leyson's life, and the lives of his mother, his father, and two of his four siblings, by adding their names to his list of workers in his factory—a list that became world renowned: Schindler's List.
________
Worth noting. While hardly a favorite with most secular critics, the Christian-themed family comedy Moms' Night Out starring Sarah Drew, Sean Astin, Patricia Heaton and Trace Adkins was the weekends  second-biggest new release at the box office in terms of per-screen average. Beyond that, exit polls show that 82 percent of moviegoers would recommend the movie to others (the average score  is 60 percent). The film also received an A- CinemaScore among females aged 35-49. Jon and Andy Erwin, the filmmakers who also gave us October Baby,  say they made the film to honor the women and mothers in their lives. While an Oscar probably isn't in the offing,  a  2015 Christopher Award seems a possibility.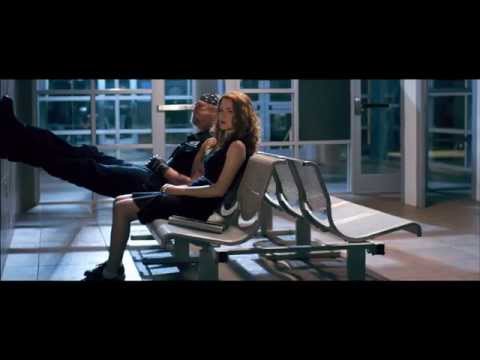 Encourage one another and build each other up – 1 Thessalonians 5:11