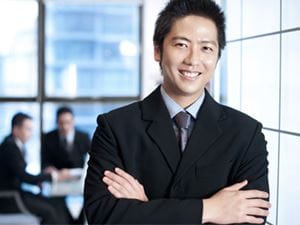 Excerpted from the book Love Has Wings: Free Yourself from Limiting Beliefs and Fall in Love with Life (c) 2012 by Isha Judd. Printed with permission from New World Library.
At work we often think we shouldn't express what we feel for fear of hurting or alienating someone. We say, "Hello. How nice to see you," while internally we are thinking, I hate him, but I have to work with him every day, so I'll just smile and say, "How are you?" when in reality I don't care how he is.
Being polite and friendly without feeling is not real. Because it comes from the head, it's intellectual, disconnected; the heart is not present in the feeling, and the other person always knows it.
Recently, lies have come to light that have exposed corruption and manipulation on a global scale in many different situations. WikiLeaks has played a prominent role in this trend, yet I see it as a reflection of the increasing honesty that is coming on a personal scale, in the lives of people around the world who are beginning to go inward and face the truth. Only truth can set us free; truth is the language of love-consciousness. As we become more truthful, the world we live in will begin to reflect that honesty. We can march for equality, demand more of our politicians, and work to expose injustice, but we can best contribute to an honest and fair society by becoming more transparent in our own lives.
In the workplace, we tend to ignore our emotions and pretend everything is fine. That way, we avoid disagreements and live in a state of apparent conviviality, but beneath lies all the frustration, all the rage, often toward the people we have to work with every day.
We need to express ourselves with clarity, to be real; if we don't, we start to hate ourselves. The mind says, "But I'm afraid! I might hurt someone! or I might make enemies at work or I might get fired." But if you continually swallow your discontent and bury your grievances, you are already hurting someone: you're hurting yourself.
Truth flies the highest. Truth always generates unity. Protective dishonesty increases fear and generates separation. Make a habit of voicing your concerns with your coworkers in a compassionate way, open to hearing what they have to say in response. When they see you free of fears, judgments, and resentment, your relationships with them will start to change, and soon you will feel much closer to them.
Another tendency on the job is to get so caught up in the routine of our days that we forget to ever say anything nice. How many bosses take their subordinates for granted, forgetting to acknowledge the countless ways those assistants make their jobs — and consequently their lives — easier? Conversely, assistants often get resentful about their lowly positions, forgetting that their roles are just as integral as those of the managers and grumbling when anything additional is asked of them, rather than welcoming the chance to learn something new or challenge themselves.
When we focus on our difficulties, complaints form the base of our workplace conversations. But we can counteract this tendency by consciously offering praise, the appreciation that opens the doors to the infinite. Has your boss just given you a new type of assignment that offers more creativity than your usual humdrum tasks? Tell her you're excited about it, and thank her. Has your assistant done a great job typing up the minutes from the board meeting? Tell him so. Do you like the shoes that Carol from HR is wearing? Compliment her. By giving praise or compliments, you can completely change the energy in the room. Selflessly acknowledging those around you offers the added bonus of making you feel happier too. Get in the habit of saying something nice to someone at work every day, and you'll discover a new experience based in warmth and love, beyond your wildest workaday dreams.
ISHA JUDD is the author of Love Has Wings and Why Walk When You Can Fly. She travels the globe teaching a simple, yet powerful system that shows how to find the state of mind she calls "love-consciousness," where every moment of life — even the most challenging and frustrating — can be filled with love, joy, peace, and self-acceptance. Visit her online at www.ishajudd.com.