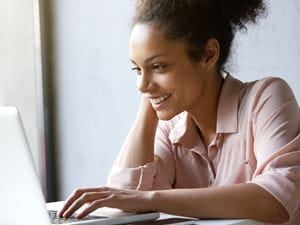 Shutterstock.com
Admit it – we've all worn our procrastination hats at some point in time or another. The deluge of subscription mails in our inbox, the urge to take another fun quiz, and of course, social media are weapons of mass distraction. After reading one too many subscription emails, playing several quizzes with disappointing results, looking at endless cat memes-- we end up welcoming panic and stress into our work day with open arms! Sounds familiar? Well, procrastination is not necessarily a bad word. We're all prone to it and there is always scope for improving productivity when you approach this goal with a definite strategy. On that note, let's step into the shoes of the pros, who use the following key tactics for productive procrastination:
Do Not Be Too Harsh on Yourself
Whether you are a serial procrastinator or relatively new to the whole idea (almost impossible), stop being too harsh on yourself for putting things off for later. Give yourself a pep talk whenever you feel you're on the verge of judging yourself on the time you've lost and learn to move on. This will keep stress at bay and you can make the most of the time left and complete pending assignments with newfound zeal!
Schedule Your Work
Know when you're more likely to procrastinate and when your productivity is at its peak. This will help you schedule your work without allowing procrastination to do any damage. For instance, if you're a morning person and feel a sudden burst of energy in the early hours, then make sure you focus on important tasks first and turn on your relax mode later in the day. This will give you a head-start and you will be able to continue with the rest of the work with ease. Without a schedule in place, your work will go haywire and you'll end up feeling lost.
Allot a Deadline
You're probably accustomed to the concept of working to deadlines. In the same vein, allot a deadline for procrastination activities so that you don't miss your work deadlines. For instance, you may want to take a breather of 15 minutes between tasks and let your mind drift a little. In that case, make sure that you stick to the set 15-minute break time and pick up from there. If needed, use a stopwatch to set the time so that you're alert and toe the procrastination deadline.
Do a Crash Course in Time Management
Procrastination leads to delayed tasks, which leads to mismanagement of time. This is where time management skills can prove handy. Begin with the following pointers:
Kickstart your morning with some productivity-enhancing moves as these will set the tone for the rest of the day.
Place a clock at your work desk so that it keeps reminding you of the time you are losing. Want to get more creative? Switch the clock with an hourglass!
Read motivational quotes related to time when you're about to start procrastinating. To keep the time spent on reading in check, opt for websites like Medium, which show the average reading time for the write-ups. Proceed to read the write-ups showing the shortest timeframe.
There will never be enough time to go through every interesting article out there!
The solution is to bookmark your chosen articles using apps such as Pocket (or create your own magazine using Flipboard) to save your favorite reads. Even Facebook allows you to save posts for later reading.
Identify the Chinks in Your Armor
Not everyone procrastinates in the same manner. Regular office-goers may end up procrastinating by indulging in internet humor or games, while telecommuters may feel the urge to finish a household chore/run an errand and might end up delaying their work. Take the bull by its horns by identifying every possible distraction that's hard to resist. This brings us to the next point.
Maintain a Journal
There's nothing like journaling when it comes to beating procrastination. Take the creative route and maintain a journal to keep a record of the work you did the entire day, the time you spent procrastinating, the time when you were at your productive best, and so on. This will help you track your procrastinating habits and you will know whether you are moving forward as per your goals or lagging behind. You can always look back at your record and see how well you have done or the miles you still have to cover in the future.
Learn Something New
One of the best ways to utilize your procrastination time is to learn something new. Plenty of free resources available online are treasure troves of knowledge. Use them to add to your existing skills for your professional and personal growth. It can be any new skill such as learning a language or coding, or taking lessons in history or business writing. Alternatively, you can also listen to podcasts, read an audio book or simply take a quick walk. Just remember not to exceed the time you have allotted for procrastination, else the purpose is defeated.
Procrastination is no big deal if you know how to handle it and balance it with your work. There's no need to stop procrastinating right away, but take it one day at a time. You may not see the result immediately, but if you work diligently towards it, you will be able to procrastinate productively like a pro. What's your take on the tips provided? Have a tip to add to the list? Leave your two cents in the comments section.