We all know we should take better care of ourselves, but this can be difficult when we feel lost in the midst of work, taking care of family, paying bills and catching up on never-ending to-do lists. There are constant reminders in our news feed to spend more time with our friends, get out and exercise or take a yoga class. But what if you're a Cancer who enjoys staying home? Or a Pisces who relaxes best by being near the ocean? Yes, we should all make time to practice self-care, but the ways we prefer to unwind can differ drastically depending on our sun sign.

---
Aries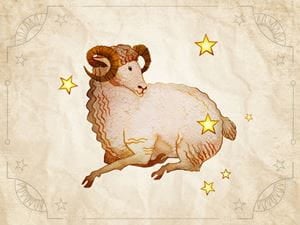 Fun-loving Fire sign Aries you are energetic, upbeat and enjoy being on the go. You release stress best through exercise. You might even want to try hot yoga to match your fiery nature. Just make sure to drink plenty of water to calm down your wonderful fiery nature. Competitive by nature, setting goals where you can compete against yourself with help you feel relaxed and accomplished. Participating in group sports is also excellent for the social loving Aries. You can be stubborn and fixed in your opinions.
Ruled by the Ram, you often rush in to save the day. As a perpetual "fixer" for others, it's important for you to try and slow down. This won't feel easy at first, but give it a try. Consider writing a gratitude list each night to remind you of all the wonderful people and things in your life. Aries, you love to innovate, pave your own way and embrace your independence. Any activity you do that supports your unique vision is sure to help you relax and recharge.
---
---
Taurus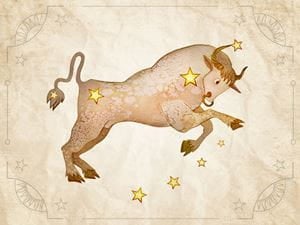 You're ruled by Venus, the planet of love and beauty, so consider relaxing with a facial or massage. Declare tonight a beauty night, try one of those new gold masks or paint your toes red. As a fixed earth sign, you'd also enjoy any grounding activity such as gardening, cooking or working with aromatherapy oils. Stretching and trying yoga or Pilates will help your mind, body and soul stretch to new heights. You tend to fixate on problems and overthink worries which means vegging out on the couch for evening and escaping through a movie or good book will help you unplug and recharge. A highly sensual sign, you also flourish when you're being pampered. Treat yourself to a massage or pedicure. With Venus ruling your sign, you love to be surrounded by beauty. Plan a shopping day or visit a museum.
With the Bull as your sign, you can "bullish" and stubborn, but it's your fierce loyalty family and friends love about you. Try applying this same loyal love to yourself. Put yourself first for once and you'll feel like a new person.
---
Gemini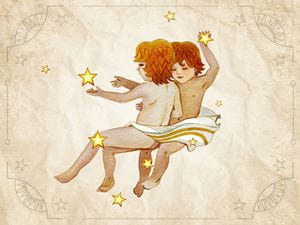 With Mercury, the planet of communication, as your guide, you are smart, quick-witted and always thinking. Participating in activities that help your over-active mind will relax you. Place a game of Scrabble or check out Tetris and Words with Friends on your phone while waiting in line at the store. Brain games help your busy mind refocus. Talking to friends and processing your worries is always a great idea.
The Twins mark your sign which means you can appear to have two sides – one is outgoing and fun while the other is quiet and introspective. Therefore, it's imperative you make time for solitude. Once a week, unplug from all social media and outings and simply enjoy the inspiring company of your own beautiful self. With the gift of gab, you're also a natural wordsmith. Journaling or writing stories will help you process stress. Spending time in a bookstore will always soothe your soul.
---
---
Cancer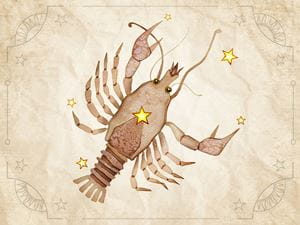 You are the quintessential nurturer dear Cancer. As a water sign, you do best when you can go along with the flow of life. But as a natural empath, your instinct is to reach out and help others first. Cancers are true homebodies and tend to tuck in and cover themselves up like crab tucking into its shell. It's important for you to remember to ask – and receive – help when you need it. Practice nurturing yourself. Cook yourself a beautiful meal or order in. Spend an evening reading or writing. You have an excellent memory but can use this gift to hold onto perceived "failures." Learn to forgive yourself and love yourself as effortlessly as you love others.
Practice the subtle art of letting go. Some Cancers tend to hold onto things too long. Spend a weekend clearing the clutter. Donate old clothes and items to your local charity. Study Feng Shui and make your home's energy match the loving vibration that makes you the gentle, caring person you are.
---
Leo

Oh dear lion, king of the jungle, everyone looks to you to lead. You are proud, loyal and fun. As a fire sign, you shine brightly and release stress best by being around others. Plan an outing with friends when feeling blue. Go to a comedy club, get tickets to a play or concert, take a class and hone a hobby you're passionate about. Known for your lion's mane, a trip to the salon will always make you feel better. Just as the lion rules its jungle, you feel best when you're in charge. As a natural born leader, consider volunteering to nurture your soul. Leos bask in the limelight and enjoy being in a crowd of friends and family. Cook up a big meal over the weekend and invite your friends over.
Ruled by the Sun, you relax best on a warm, sunny beach. As a fixed sign, you don't like change or being told what to do. Practice self-care by envisioning yourself shining brightly through any upcoming changes.
---
---
Virgo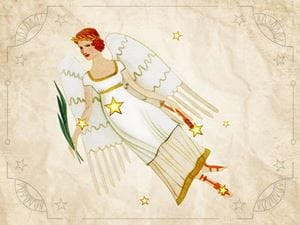 As an earth sign, you are practical, detail-oriented and smart. You relax best when you've written – and checked off – a to-do list. You are a master organizer and can be relied upon to get things done. You're the go-to person for tasks no one wants to do. Learn to set healthy boundaries. You feel safest when you're in control of the details. When feeling bogged down, take a minute to write a pro-con list of a problem. Before committing to a project or event, take a moment to consider your answer. You don't have to say yes to every request.
Any organizing you can do around the home will soothe your nerves. Get your filing system in order, clean out your fridge, and organize your closets. When your surroundings are in order, you feel calm. You're quick thinking mind can easily collapse into overthinking and worry. Try keeping busy with a puzzle, crossword or quick game of Scrabble. Virgos make excellent pet owners; time spend with your furry friend will easily make you forget your stress.
---
Libra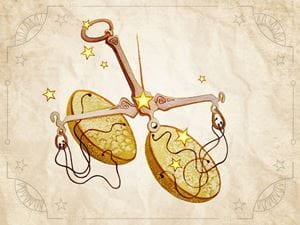 With the scales of justice representing your sign, it's all about balance for you. As an air sign, people see you as breezy, beautiful and social, but inside you're intelligent, spiritual and compassionate. As an air sign, you flourish when you meditate or practice any deep breathing techniques. Ruled by Venus, you have an appreciation for beautiful things. Spend a day shopping for new items for your home or look for an outfit that makes you feel beautiful. With your flair for elegance, a night at a fine-dining restaurant will restore your energy.
You have a love for justice which means a night at the movies watching the latest mystery or tucking in with a true crime story will help you forget your cares too. Sensuous Libras are romantics at heart. Plan a cozy getaway with your partner or schedule a couples massage. Libras love to have fresh flowers in their home. Plan an outing to your local farmers market to pick out a bouquet or spend an afternoon gardening.
---
---
Scorpio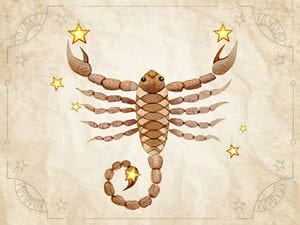 As the only fixed water sign, you can be intense, passionate and focused. Scorpios feel things deeply and hold onto grudges. Practicing flexibility through active listening will help you let go of stress. Scorpios are naturally intuitive and tend to rely on their "hunches" and "gut feelings." It's important to honor your inner knowing. You can be hard on yourself and take setbacks personally. Learn to forgive yourself.
Ruled by Pluto, you enjoy your privacy and tend to keep most people at arm's length. Still waters run deep. When you're feeling stressed, try letting your loved ones in. You will open up to new ideas and ways of thinking which will help you process worries. As a water sign, time spent near the ocean, swimming at your local pool or fishing in a nearby lake makes you feel centered. Scorpio, you are passionate, secretive and mysterious. Tuck in with a good mystery movie or book. Solitary pursuits like running or biking are recommended.
---
Sagitarius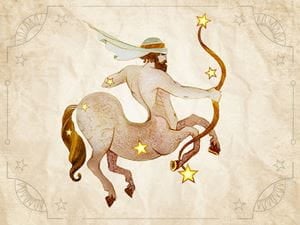 You are adventurous, fun and spontaneous. Ruled by Jupiter, the planet of good fortune, you bring love and light wherever you go. Your optimism and rosy outlook will always help you see the best in everyone. You can be a little too optimistic which may lead to jumping into a new venture without proper planning. Reduce stress by breaking your goals down into steps.
Symbolized by the centaur, you have a love of the outdoors. Try active meditation such as hiking, biking or a leisurely nature walk. As an air sign, practice grounding your energy by walking barefoot, doing yoga or spending a weekend camping in the great outdoors. You're very intelligent and have a love of learning. Consider taking a fun class to reduce stress. Sadges love to travel. Time spent in a new environment helps clear your head and see any problems in a new light. A weekend getaway will do wonders to soothe your adventurous soul.
---
---
Capricorn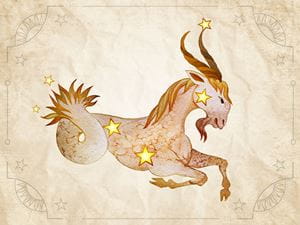 Determined, hard-working and persistent, you have a work-ethic others envy. But as you're ruled by Saturn – the task master planet – you're too hard on yourself. Caps push themselves to work harder and achieve new goals. This is a wonderful recipe for success, but it often leaves you feeling exhausted. As an earth sign, time spent outside, especially near the mountains, makes you feel whole again. Active pursuits such as hiking, biking or playing a team sport are recommended. Challenging activities with specific goals such as martial arts keeps you feeling inspired. When feeling overwhelmed, consider planning a "shouldess" day. Spend at least one day a month where you delete your schedule and do nothing.
Others will often look to you to get things done because they know you'll do it right. Make sure you can say no as easily as you say yes. Don't overcommit yourself. Set healthy boundaries.
---
Aquarius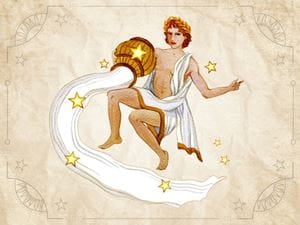 Social yet independent, technical and creative, elegant but unpretentious, you are a rare breed. People see you as easy-going and relaxed. Like a duck who appears calm on the surface while he's paddling for his life below the water, people rarely get to see inside you. As an air sign, you prefer it that way. You feel best when problems roll off you and enjoy appearing calm amidst the chaos.
As a fixed air sign, you prefer to handle things on your own attacking problems with focus and solitude. Others see you as self-contained. If you need help with a problem, learn to ask. Otherwise, no one will know anything's wrong. You love to go, go, go which is why getting enough sleep is the best way you can practice self-care. Aquarians feel deeply about helping others. Volunteering for issues that are close to your heart will help you feel connected to something bigger than a problem you're focused on.
---
---
Pisces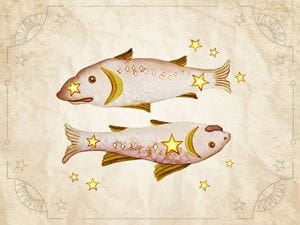 With the fish representing your sign, you feel everything and often go through your world like a big sponge soaking up everyone else's emotions. Highly spiritual, it's important for you to follow a faith that's nurturing and loving. Ruled by Neptune, the planet of dreams, you can often get lost in your own world rather than focusing on a problem. Talking with a therapist is a great strategy to learn how to handle problems and change.
As a water sign, any time spent swimming, walking the beach or fishing will benefit you. Taking a bubble bath at the end of a long day helps tremendously. If you don't live near water, put a water fountain in your home or invest in an aquarium. Pisces rules the feet, so treat yourself to a pedicure, walk around barefoot when possible and invest in shoes that make you feel beautiful.
---
Learning about the attributes – and limitations – of your sun sign can help you understand and appreciate the many tools at your disposal to help you learn to take good care of yourself. Lucille Ball, a Leo with a mane of red hair we well remember her by, said, "Love yourself first and everything else falls into line. You really have to love yourself to get anything done." When you practice self-care, you are practicing self-love and that's the best way we can take care of ourselves.