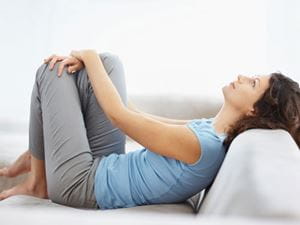 People with Alzheimer's disease and their caregivers wage a difficult battle on many fronts day and night, experiencing strength and grace, but also tremendous emotional pain, frustration sorrow, and a deep sense of loss. The physical, economic, and emotional toll on people touched by Alzheimer's is staggering across all socio-economic groups. And, added to these burdens, the stigma Alzheimer's disease carries with it can often lead to misunderstanding, isolation, and hurt heaped upon hurt.
There are many resources available to give those affected by Alzheimer's the information, support, and encouragement they need. From diagnosis throughout the journey, the person with Alzheimer's and his or her caregivers will discover that they are not alone, there are people and organizations who care, and comfort is possible, even if the disease itself is incurable. It may take time to find the resources that are most effective and appropriate for your particular situation, but the extended community of people who work with and for those with Alzheimer's disease and their loved ones is dedicated to helping.
Getting information
When someone is diagnosed with Alzheimer's disease, he or she, and all caregivers and loved ones, too, will have many questions and seek additional information. To begin, the primary physician and geriatrician, geriatric psychiatrist or neurologist involved in the diagnosis process is the initial and ongoing source for personal medical guidance and treatment.
The medical professional who coordinates care following diagnosis will be able to provide information about local resources where the person with Alzheimer's disease and caregivers may start to address additional questions, such as how and what to take into consideration about the future (living arrangements, legal issues, etc.).
When meeting with any member of the medical team, it helps to have a written list of questions to ask. Sometimes, it is also helpful to have more than one person accompany the caregiver or person with Alzheimer's to a doctor's appointment - another pair of ears and eyes might catch information or ask questions that the other person might not hear or remember to ask.
Helpful organizations
The Alzheimer's Association (www.alz.org) provides many services to people with the disease, including information, access to "Trial Match," a database of clinical trials, and advocacy opportunities. Caregivers and people with the disease can also benefit from the local support groups organized by the Association, an online support community, and the Association's Helpline: 1-800-272-3900, which is available 24 hours a day, 7 days a week.
The Alzheimer's Foundation of America (www.alzfdn.org) was founded 10 years ago by Eric J. Hall, who now serves as the organization's Founding President and CEO. The Foundation has 1600 member organizations across the United States and provides information and support, including a website for teens (www.afateens.org) so that they may learn more about the disease and ways that they can become involved in advocacy and raising awareness. The Foundation also sponsors the annual "National Candle Lighting Ceremony: Weekend of Prayer," which will be held on November 9-11, 2012 (www.candlelighting.org). The Foundation's telephone number is 800-438-4380.
The Family Caregiver Alliance (www.caregiver.org), based in San Francisco, was established to provide guidance and support specifically for people providing long-term care to individuals at home. The FCA maintains a comprehensive website that includes a Family Care Navigator, that links people to a specific state's resources. The FCA telephone number is 800-445-8106.
The United States government has initiated a program to support research and other activity aimed at a variety of facets of Alzheimer's Disease. The National Institutes of Health, National Institute on Aging and other government and non-governmental entities are participating in this overall program. Information is available at www.alzheimers.gov, and at www.nia.nih.gov/alzheimers.
Often, hospitals and other medical institutions with memory care centers or geriatric programs may host workshops or conferences about dementia and related topics. Contact your local hospital to get on the mailing list for these and other programs of interest.
Globally, Alzheimer's Disease International (www.alz.co.uk) draws together Alzheimer's disease organizations (including the Alzheimer's Association) and coordinates some activities, as well as sponsoring, with the World Health Organization, World Alzheimer's Awareness Month (September of every year) and the annual World Alzheimer Report.
People and places of faith
In hospitals each day, chaplains provide spiritual care to a wide range of people with varied religious and spiritual backgrounds. Chaplains can also work with families of people who are hospitalized, or who reside in hospice or other facilities. Their insight and compassion can relieve stress and provide food for the spirit at trying times.
Close to home, a local faith community can be a wonderful place to turn to for spiritual support, as well as other kinds of help. Even if you do not belong to a church, or have been estranged from any faith practice for years, people there welcome the opportunity to act with compassion and care. A quiet conversation with a pastor can, for the weary caregiver, bring good respite. A visit from a kind church member can lift the spirits of the person shut in because of Alzheimer's disease.
An information overload
Sometimes, the amount of information available about Alzheimer's disease can be overwhelming and/or confusing, especially when first learning bout it. Take learning one step at a time, don't be afraid to ask questions, and work with the medical professional directly involved with the person with Alzheimer's disease to address medical and other issues appropriately.
You, an advocate
Whether you have Alzheimer's disease or care about someone who does, you might find yourself wondering, "What can I do? What part can I play in raising awareness or helping the cause of research or advocacy for Alzheimer's disease?"
Volunteers are the backbone of any disease or patient advocacy program, and the organizations that provide resources welcome help in a variety of ways. Participating in one or more activities can truly make a difference, and help the person with Alzheimer's disease and his or her loved ones feel less powerless and more powerful.

Follow Maureen at www.maureenpratt.com and on her Beliefnet blog.