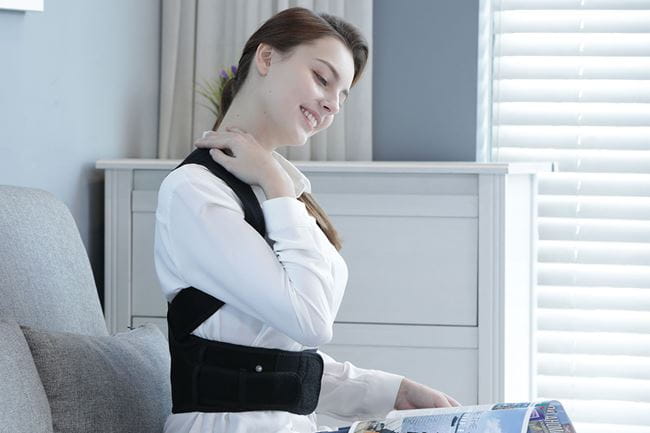 Albaro
These products were selected by StackCommerce, which created these articles. The products are not endorsed by the Beliefnet editorial team. If you buy something through these links, Beliefnet may get a small share of revenue from your purchase.
Between church commitments, family time, and work, it can be easy to push chronic back pain aside as a fact of life. Nearly 65 million Americans regularly report experiencing back pain, with 16 million—a whopping 8 percent of all American adults—claiming to be in chronic pain. Our spines are the result of millions of years of evolution, yet modern postural habits have put excess stress on our entire bodies. Our backs often pay the price.
The Albaro Air Posture Corrector provides personal spinal support tailored to address your body. Thanks to its patented ergonomically-designed air pressure cells, the device adjusts air pressure to best suit you.
Simply twist the air pump and begin pumping. To release the air, press the button on the air valve. This way, you control the fit throughout the day. Constructed with durable, double-stitched materials, the corrector stays firmly in place throughout the day.
The Albaro Air Posture Corrector was successfully funded on Kickstarter at over $121k and on Indiegogo at over $127k. As one fan writes, "It is really helping with my upper back pain and posture. It's easy to put on and use. I highly recommend this item."
Watch the Albaro Air Posture Corrector in action:
Albaro Air Posture Corrector - $99.99
Albaro Air Posture Corrector is on sale now for only $99.99, down from $120. Whether you just want to sit comfortably while you read your Bible in the evening or be able to bend down to pick up your child, it's worth trying this out.
Price subject to change.