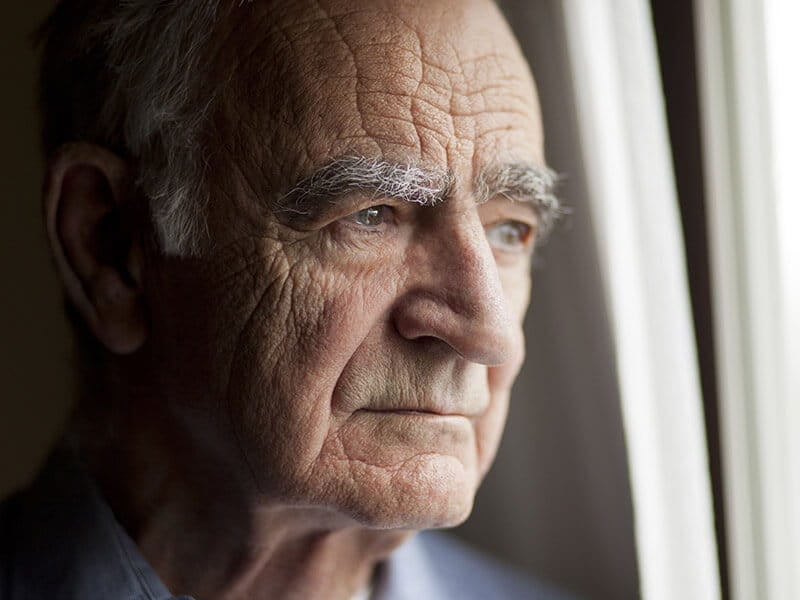 Do you sometimes feel completely out of control as if the world has been turned upside down and you can't find the reset button? Do you fear someone you know is living with the symptoms of Alzheimer's disease without a diagnosis? Has someone close to you recently been diagnosed with some form of dementia? Do you feel sad, isolated or angry as you search for answers to questions you're not even sure how to ask?
Today 5.7 million Americans are living with Alzheimer's disease and related dementias. By 2050 that number is projected to rise to nearly 14 million. Bracing against the disease and standing alongside those diagnosed are family and friends. Those touched by these diseases may find themselves locked in an intricate web of conflicting emotion. Alzheimer's and dementia were once thought to be the illness of age, now they affect those as young as 40 years of age.
Although movement through Alzheimer's and dementia engages at least two, the flow can seem disjointed as each shuffles to a different tune while trying to stay in synch with each other. Fundamental to any discussion of these diseases is the recognition that those living with dementia and those partnering alongside someone with the disease will have vastly different experiences.
In the absence of effective treatment, prevention or cure, we have each other. Once touched, we become a community of care supporting each other on the difficult journey through Alzheimer's and dementia.
Only by sharing our stories will we begin to heal ourselves and help others.
1. Get a diagnosis.
Simply assuming personality or behavior changes are Alzheimer's disease in the absence of diagnosis is an imperfect plan. It's critical to seek the advice of medical professionals. Establishing a cognitive baseline can define the appropriate next steps and, although you may begin discussions with your primary care physician, it's likely you'll be referred to specialists.
With a diagnosis you can enter a state of "knowing". With knowing can come treatment (for whatever's detected), advice, networking with others like you, introduction to information you might not otherwise have access to and steps that may not be available to you in later stages of illness.
The courage to take the first step could lead to living a fuller life regardless of the diagnosis.
2. Involve others in discussion and decisions.
Speaking out loud about changes in your health can be terrifying. Contrast that to suffering alone and afraid of what might be, especially if it isn't. You'll have a better chance to have your wishes respected and executed if you're clear about what you want before facing a crisis. This is especially true if crisis is the kind in which age or illness prevents you from participating.
For all of us death is the ultimate certainty. No one has yet escaped that end. Therefore after any medical diagnosis it's constructive to devise a strategy together; a going-forward plan that will allow everyone impacted by the diagnosis to live life as fully as possible, for as long as possible.
Dementia Alliance International is an example of an organization committed to advocacy, support and improved quality of life for those diagnosed and living with Alzheimer's or related dementias. The Alzheimer's Association, among others, is a resource committed to provide care and support to all affected by the disease including family and friends partnering with those diagnosed.
3. Pace yourselves.
An Alzheimer's or dementia diagnosis can mean a long or slow journey through the illness. Early stages of dementia may require medication aimed at slowing the progression without other significant changes to your lifestyle. Mid-stages can mean the introduction of lifestyle accommodation, as required. While the late stages of dementia can be debilitating for all involved. Each journey through Alzheimer's and dementia is distinctly different – for those living with and those partnering in care.
The only constant following a dementia diagnosis is everyone involved will need to set a measured pace. You're likely facing a marathon and not a sprint.
Pacing may require those living with the disease to develop a work-around for any manifestation. For partners, whether you're in the same house, down the block or long distance you'll find yourself needing to be there more as the disease progresses. This support will overlay responsibilities you already have to family, health, work and community.
4. Change your perspective.
Everyone affected by a diagnosis of Alzheimer's or dementia can find it tempting and necessary to drop into an abyss of self-pity. You're entitled, but fight the urge to hide under the covers forever. Channel your energy into learning more about what you may experience as you progress through the disease together.