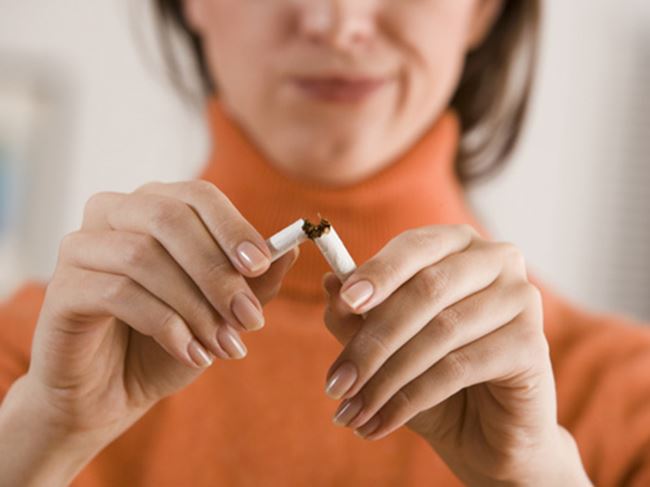 CVS Caremark will phase all tobacco products by the fall in all their 7,600 stores. Many are calling it a bold move as the company will lose an estimated two billion in revenue.
President of Cohn & Wolfe, a corporate branding firm, said that he was fascinated that the company was putting the brand before dollars and told Digiday that the move "wasn't a revenue play."
"This is such a move of a classically well-managed brand: they understand who they are and what they offer and what their customers want." CVS was applauded from the White House to John Hopkins for the decision. First Lady Michelle Obama Tweeted "we can all breathe a little easier, and our families can live healthier." Health and Human Services Secretary Kathleen Sebelius also Tweeted a thumbs up for president and CEO Larry Merlo's decision.
"As one of the largest retailers and pharmacies in America, CVS Caremark sets a powerful example," President Obama said in a statement.
The company is teaming up with insurers, healthcare partners and hospitals. It puts the company on the path to success, not setbacks. Merlo is steering CVS to become a healthcare company, and perhaps have their own doctors in store.
Currently, the company operates over 700 medi-clinics in stores with plans to increase that number going forward.
For the coveted retail space behind the counter, CVS will be testing ideas before the Oct. 1 date, but there is no magic bullet Merlo explained.
"This is the right decision at the right time. Our business outlook is health and healthcare's evolving, and this decision positions us for a growing role in our healthcare system," the 57-year-old told NPR.
According to the Center for Disease Control and Prevention, there were 42.1 million adults smokers in the US in 2012. Males made up 20.1 percent and 14.5 percent were female.
About 63.4 percent of people buy cigarettes at convenient stores, gas stations and mini-marts. It's followed by specialty tobacco stores, like the Smoke Shack. Drugstores accounted for 3.6 percent of cigarette sales according to Euromonitor International.