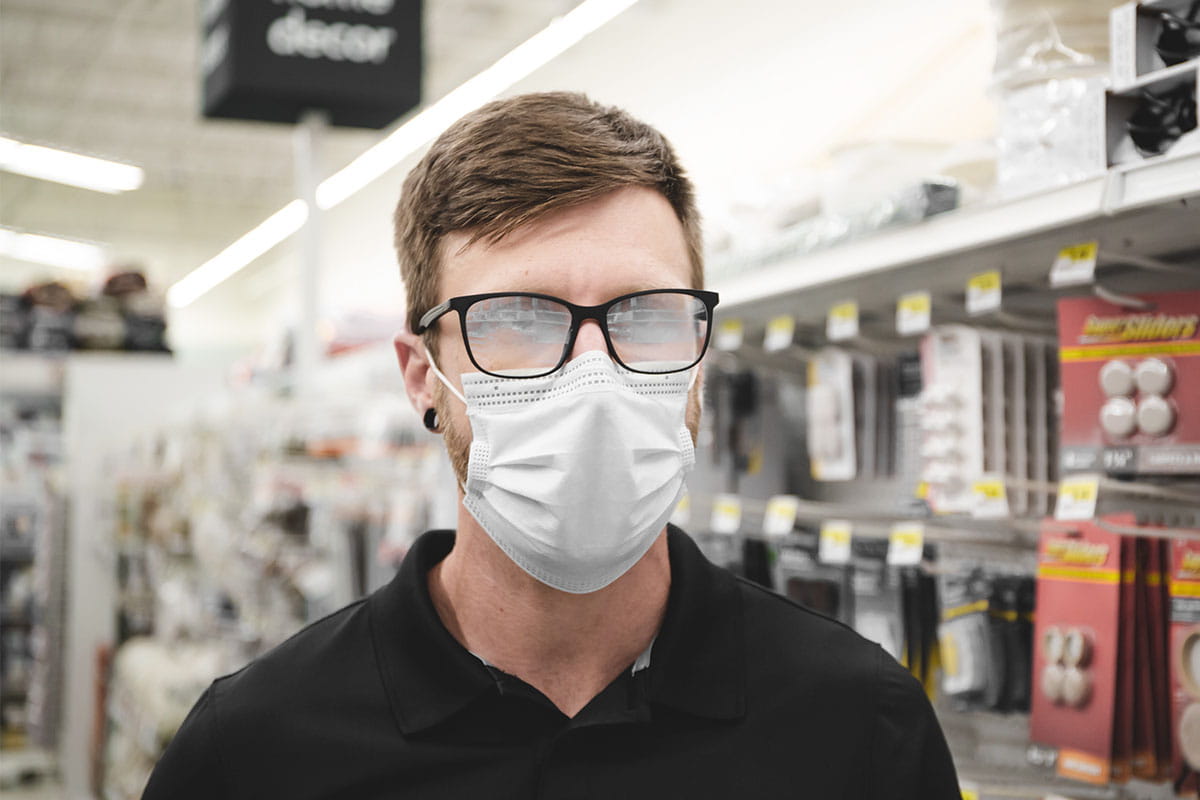 These products were selected by StackCommerce, which created these articles. The products are not endorsed by the Beliefnet editorial team. If you buy something through these links, Beliefnet may get a small share of revenue from your purchase.
Do you have bad vision? This time, we mean physically and not spiritually. It's no secret that glasses wearers during the pandemic are struggling, especially those who have to wear their masks for an extended period of time.
Unfortunately, masks and glasses are a terrible combination, but that's what FogBlock is for. If you wear glasses and you put a mask on, your lenses fog up almost immediately.
FogBlock is ready to combat this situation with the ultimate anti-fog spray ready to keep your glasses as clear as possible. The streak-free formula is non-toxic and safe to use on all types of lenses including your standard pair of glasses, sunglasses, and goggles.
All you have to do is spray FogBlock on and let it dry for five minutes. You don't even need to wipe anything as the liquid will dry up by itself and lasts a full 24 hours after application. Moreover, each bottle only contains 1 fluid ounce of liquid making it travel-friendly and portable, in case you want to bring it anywhere with you.
Check out how it works, here.
As part of our list of early Black Friday deals, you can snag an additional 15% off FogBlock with the promo code SAVE15NOV. Of course, the more you buy, the more you save. Even if you stick with the most affordable option, you'll get a great deal as a one-pack of the FogBlock Anti-Fog Solution ends up being just $11.04.
The next step up is a double pack for $19.54 (or $9.77 each) and finally, an option that includes four bottles at $33.99 (around $8.50 per bottle). Just remember to add the aforementioned code SAVE15NOV to get the lowest possible prices. With cases reportedly rising again, more is more and it's certainly the better deal, so why not stock up?