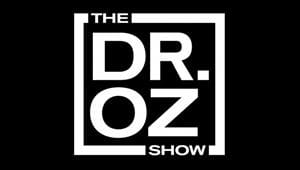 We all want a quick fix for weight loss, aging, and other ailments. There is no magic pill to put these issues to rest, although Dr. Mehmet Oz and others have suggested otherwise.
The popular television host was grilled by a Senate investigative committee for false advertisement of a miracle diet pill without scientific proof. "The scientific community is almost monolithic against you in terms of the efficacy of the three products you called 'miracles,'" Sen. Claire McCaskill scolded Oz.
"I don't get why you need to say this stuff when you know it's not true. When you have this amazing megaphone, why would you cheapen your show?"
Oz said that once he recommends a product companies use his name to market the product like the garcinia cambogia pill. Just mentioning his name, also called the "Dr. Oz Effect" sends sales through the roof.
"I strongly support the need to look at whether the products are safe or not," Oz said. The hearing was part of a continual crackdown against fake diet claims since January.
Sensa was forced to pay $26.5 million for misleading consumers that that they can lose weight by sprinkling the product in their food like salt and pepper. Fined for over $400,000, L'Occitane claimed that "Almond Shaping Delight" gel cream made almond tree buds can reduce the appearance of cellulite.
LeanSpa was ordered to surrender cash and personal assets for using deceptive promotion over fake news sites of their weight-loss pills.
Oz said that he is a cheerleader for the audience.
"My job, I feel, on the show is to be a cheerleader for the audience, and when they don't think they have hope, when they don't think they can make it happen, I want to look, and I do look everywhere, including in alternative healing traditions, for any evidence that might be supportive to them."
If you hear that a product can give you the miracle you need for weight loss without exercise or eating healthier, move on.