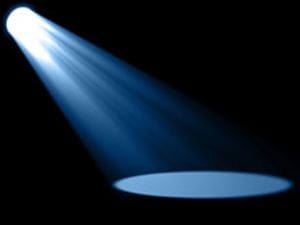 Although there is no cure for Alzheimer's disease, and there have been no new drugs, either. But that doesn't mean there hasn't been progress to better understand, diagnose, manage and care for people with the disease and their loved ones. Here are some highlights of what's new: National Plan. In June 2013, the National Plan to Address Alzheimer's Disease 2013 Update was released through the United States Department of Health and Human Services. The document serves as a blueprint for more significant government action, including providing greater support for research, caregivers, and "building a workforce with the skills to provide high-quality care (http://aspe.hhs.gov/daltcp/napa/NatlPlan2013.shtml)."
Research. There have been no new drugs to treat Alzheimer's, but there is more research than ever before. "Some studies have come out that reinforce the idea that, what's good for the heart is good for the brain," says Carol Steinberg, President of the Alzheimer's Foundation of America (AFA). "A healthy lifestyle, reducing the risk for cardiovascular disease and diabetes, can reduce risk factors for Alzheimer's."
Focus on Caregivers. With no cure and no new treatments, families who care for loved ones with Alzheimer's must continue to live "in the trenches" with this devastating condition. The Alzheimer's Disease Foundation of America (alzfdn.org) and the Alzheimer's Association (alz.org) have increased their commitment to support groups and programs that help caregivers get respite, information, and help from fellow caregivers and other people who understand. Youth Involvement. Increasingly, young people are being impacted by Alzheimer's disease, especially if a parent or other relative is diagnosed with early-onset disease. This year, AZA received a record 1,800 teen-written essays for their college scholarship competition and recently launched a Skype support group for college students.
Most encouraging. AFA President Carol Steinberg says: "One of the most hopeful things is that all eyes are one this disease state, now. This is the chronic disease of the 21st century. Also, there are more individuals realizing you cannot sit back and wait for treatments with this disease. They need to use environmental intervention, creative arts therapies. In some ways, they can improve quality of life through a non-drug vehicle." For more information on programs and other activities, go to alzfdn.org and alz.org.
Read more articles from Maureen Pratt: