Vitamin C is one of the most effect nutrients a body needs. It is able to help protect you against eye disease, cardiovascular disease, prenatal health problems and even skin wrinkling. While it's not the cure for the common cold, like some have been led on to believe, it is still an essential vitamin for your diet. It gets a lot of attention for being found regularly in fruits, particularly the orange.
An orange has 51.1mg of vitamin C for a small orange, approximately 2-3 inches in diameter or 96 grams. While this is a great source, it's not the only option. There are many other fruits and vegetables out there that are filled with more of the essential vitamin than an orange. Here are just a few that you should start incorporating into your diet.
---
Red Cabbage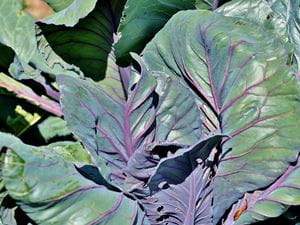 pixabay.com
For 89 grams of raw red cabbage, you will get 50.7mg of vitamin C. while this is pretty close to what you see in oranges, red cabbage is much more filling and versatile. It is also very low in calories when compared to an orange. It gives you 56 percent of your daily need for vitamin C, but also 28 percent of vitamin K and 11 percent of vitamin B6. It boosts only 7 carbs and 2 grams of fiber.
Additionally, red cabbage is beneficial for fighting inflammation and reduce symptoms like pain, swelling, and discomfort. It may also help promote heart health because it is filled with antioxidants. One large study found that women who regularly eat large amounts of anthocyanin-rich foods may benefit from an 11–32 percent lower risk of heart attacks, compared with those who eat fewer of these foods.
---
---
Cauliflower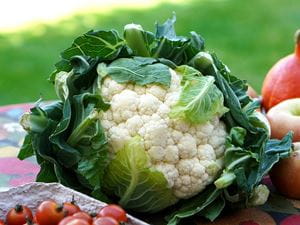 pixabay.com
Having 107 grams, or one cup chopped, cauliflower will give you 51.6mg of vitamin C. Like red cabbage, the vitamin C is actually pretty comparable to oranges, but cauliflower will leave you feeling satisfied for much longer. Cauliflower is also jammed packed with other nutrients like vitamin K, B6, folate, pantothenic acid, potassium, and magnesium.
Cauliflower has a low amount of calories with a lot of fiber, which makes it a great weight loss food as well. Fiber also helps with digestive health and inflammation. Cauliflower is also high in choline, an essential nutrient that many people are deficient in. Choline is also involved in brain development and the production of neurotransmitters that are necessary for a healthy nervous system.
---
Mango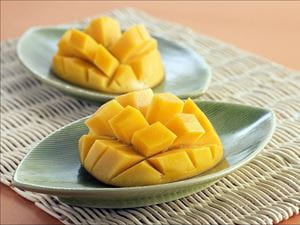 pixabay.com
One cup of mangos, which comes in a 165 grams, gives you 60.1mg of vitamin C. With that also come 2.6 grams of fiber, 11.6 percent of vitamin B6, 18 percent of folate, and 7 percent of niacin. Mangos are also very low fat and low calorie, making it a great food to snack on throughout the day.
Mangos are also high in vitamin A, which is essential to a healthy immune system as it helps to fight infections. It also helps to support heart health through maintaining a healthy pulse and promoting lower blood pressure levels. Mangos are also full of water and dietary fiber, making it a great food to help you stay hydrated while promoting digestive health.
---
---
Strawberries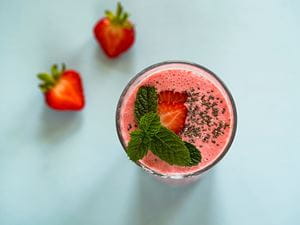 unsplash.com
Two thirds of a cup of strawberries (100 grams) brings you a total of 58.8mg of vitamin C. While a whole cup will bring you 84.7mg of vitamin C. They are 91 percent water, so they also are very low in carbs and in calories. They also have potassium, folate, and manganese jammed packed into them.
Strawberries are loaded with antioxidants that help with gut health like ellagitannins. The bright red color that they daunt is a result of anthocyanins, which are great to help with your heart. Strawberries are linked to helping improved blood antioxidant status, decrease oxidative stress, reduce inflammation and improve vascular function. They even help with blood sugar regulation by reducing spikes in glucose and insulin following a carb-rich meal.
---
Kale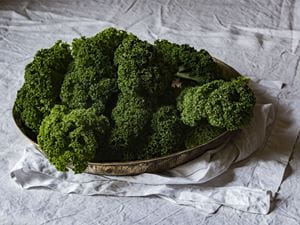 Joanna Kosinsk / Unspash.com
Kale is among the most nutrient-dense foods on the planet, which includes vitamin C. One raw cup of kale, which comes in at 67 grams, contains more than 134 percent of your daily needs for vitamin C. It has 206 percent of your daily needs for vitamin A, and 684 percent for vitamin K. It is also a wonderful source for manganese, calcium, copper, potassium, and magnesium.
Kale contains low calories, very little fat, and two grams of fiber. Eating more kale is a great way to dramatically increase the total nutrient content of your diet. Kale, like other leafy greens, is also very high in antioxidants and has many cancer-fighting properties. Kale is actually loaded with compounds that are believed to have protective effects against cancer like sulforaphane.
---
---
Kiwi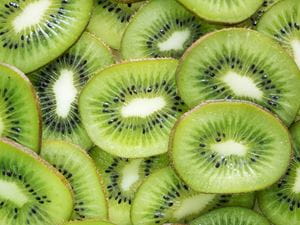 Pixabay.com
If you prefer to get your vitamin C from fruits, kiwis are a great source. They have 64mg of vitamin C for 69 grams of kiwi (or one fruit about two inches in diameter). That means that eating just one kiwi fruit a day can help maintain your required vitamin C levels. They also contain antioxidants human bodies love.
Kiwis can reduce blood clotting by managing our blood pressure, and are also found to reduce the amount of fat in blood. Researchers found that eating two to three kiwis a day is the equivalent to taking a daily dose of aspirin. Kiwis also aid in digestion because they are filled with plenty of fiber and an enzyme called actinidin.
---
Broccoli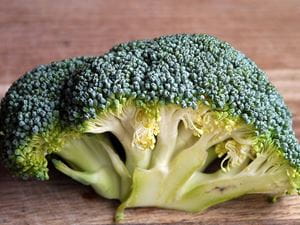 pixabay.com
Broccoli contains 89mg of vitamin C per 100 grams. One-half cup of cooked broccoli provides 57 percent of the daily recommended needs for vitamin C, which also helps to lower your risk of inflammatory diseases. One randomized study gave 27 young men who were heavy smokers a 250-gram serving of steamed broccoli containing 146 mg of vitamin C every day. After ten days, their levels of the inflammatory marker C-reactive protein had decreased by 48 percent.
Broccoli is also jam packed with vitamin A, vitamin K, and folate. It also is a significant source for potassium, fiber, and antioxidants. Broccoli also contains measurable amounts of the antioxidants lutein and zeaxanthin, which may prevent oxidative stress and cellular damage in your eyes.
---
---
Oranges are a great source of vitamin C, however it is not your only option. These other fruits and veggies are great to put into your diet to help you reach your vitamin C needs. They also are full of other great nutrients and minerals that your body craves!