Through the years, carbohydrates have gotten a less than stellar reputation, with people associating them with type 2 diabetes, weight gain, and other health conditions. While it's true that processed foods high in refined grains and sugar usually lack essential minerals and vitamins. However, many fiber-rich, nutrient-dense foods can be good for you. Low-carb diets can benefit some people, but there's no reason to avoid high-carb foods altogether. Here are some high-carb foods that are good for you.
---
Oats.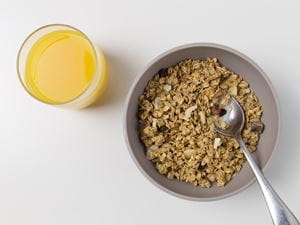 Pexels.com
Oats are an extremely healthy whole grain and a great source of antioxidants, minerals, and vitamins. Raw oats contain 70 percent carbs. One cup serving has 54 grams of carbs, including eight grams of fiber. They are exceptionally high in a specific type of fiber called oat beta-glucan. Oats are also an excellent protein source, containing more protein than most grains. Research indicates that oats can reduce cholesterol levels by lowering heart disease risk. Eating oats could also lower your blood sugar levels, especially for people with type 2 diabetes. They're filling, which can support healthy weight management.
---
---
Bananas.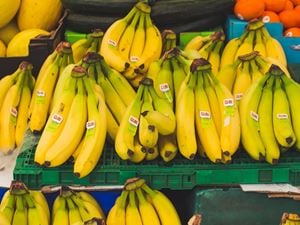 Pexels.com
Bananas are a famous fruit that people love to use in numerous recipes. One large banana has 31 grams of carbs in sugars or starches. Bananas also have potassium and vitamins C and B6, containing numerous beneficial plant compounds. Thanks to their high potassium content, bananas can improve heart health and lower blood pressure. Green, unripe bananas are higher in starch, transforming into natural sugars as the bananas ripen, turning yellow.
---
Sweet potatoes.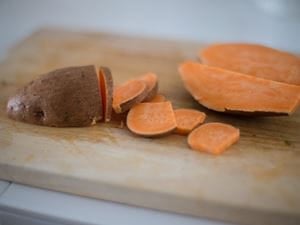 Pexels.com
Sweet potatoes are a nutritious, delicious root vegetable. One-half cup of cooked, mashed sweet potatoes with the skin on has 20.7 grams of carbohydrates, which consists of sugar, starch, and fiber. They're also a great vitamin A, C, and potassium source. Sweet potatoes are also packed with antioxidants, which help offset harmful free radicals in your cells to fight against chronic disease.
---
---
Beets.
Pexels.com
Beets are a root vegetable that people often refer to as beetroots. They aren't considered high in carbs but have a lot for a non-starchy vegetable. Cooked and raw beets have 10 grams of carbs per 100 grams, mainly from fiber and sugar. They also contain minerals, vitamins, potent antioxidants, and plant compounds. Beets also have high inorganic nitrates, which transform into nitric oxide in our bodies. Nitric oxide decreases the risk of several diseases and lowers blood pressure. Beet juice is also high in nitrates; sometimes, athletes use it to improve their physical performance. That's because nitric oxide relaxes the blood vessels, letting oxygen flow more effectively during exercise.
---
Oranges.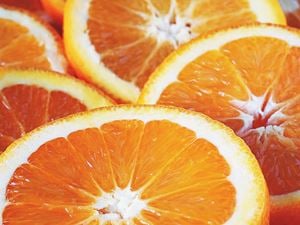 Pexels.com
Oranges are a popular citrus fruit mainly composed of water and about 15.5 grams of carbs per 100-gram serving. They're also a good source of fiber. Oranges are also rich in potassium, vitamins C and B vitamins. They also have citric acid, several antioxidants, and several potent plant compounds. Eating oranges can also help prevent kidney stones and improve heart health. They also increase iron absorption from other foods, helping protect against iron deficiency anemia.
---
---
Blueberries.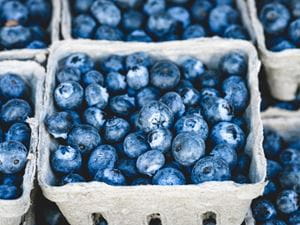 Pexels.com
Blueberries are typically marketed as a superfood because of their rich antioxidant content. They're mostly made up of water and 14.5 grams of carbs per 100 grams. Blueberries also have many minerals and vitamins, including vitamins K, C, and manganese. Studies show that blueberries are a great source of antioxidant compounds, which protect our bodies against damaging free radicals. Studies also suggest that eating blueberries can improve memory in older adults.
---
It's fictional that all carbs are unhealthy. Many of the most beneficial foods are high in carbs. However, you shouldn't eat large amounts of carbohydrates if you're on a low-carb diet. Refined carbs, like pasta and white bread, might be unhealthy in high doses. However, you can enjoy these delicious, nutritious carbohydrates as part of a healthy diet.