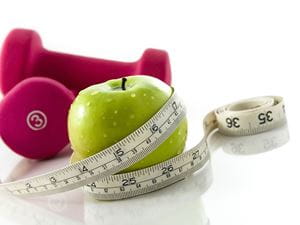 Shutterstock.com
Everyone these days seems to be fond of sharing health advice, but a great deal of what you are hearing or, worse, reading on shady internet sites is completely false. Some of it is simply useless, but some of that so-called health advice is actually dangerous. Here are five commonly repeated pieces of health advice that are hurting you.
"Cut fat from your diet."
Conventional wisdom tells you to cut as much fat from your diet as possible. It is certainly true that many people could do with a little less fat in their diets. That does not mean, however, that you should eliminate all fats from your diet. Small amounts of fat are actually good for you as long as they come from the right sources. Foods such as nuts, olive oil and avocados are good places to get your daily supply of healthy fats. Such foods are also high in other nutrients. The same is true of "fatty" fishes such as salmon. So called healthy fats are essential for your body to absorb nutrients and regulate hormone levels. Fats also support cell growth, organ health and your body's ability to regulate its temperature. Cutting them completely would do nothing but harm to your body. In fact, if you are craving fatty foods after eliminating almost all fats from your diet for an extended period of time, that craving might be because your body desperately needs some fat to function properly.
"Stop eating carbs."
Whoever decided that carbs were the source of all evil apparently knew nothing about the human body. It is true that simple carbs like those found in white flour and sugar will not do anything terribly helpful for your body beyond give it a quick, temporary burst of energy. Complex carbs, however, are essential for the body to function properly. These carbs are found in everything from whole wheat bread to broccoli to milk to bananas.
Carbohydrates are normally seen as being nothing more than a source of quick energy, but they are actually far more important than mere fuel. Brain function slows and ceases if a person takes in less than 120 grams of carbohydrates per day, and the damage caused can be permanent.
"You should do a detox or cleanse."
Detoxes and cleanses have become big business over the past handful of years. It seems like you cannot turn around without tripping over a celebrity or self-proclaimed health guru advocating that you spend a week living off juice, maple syrup or lemon-water. Do not listen to this advice. Detoxing and cleansing are both myths created by the weight loss industry. They are not helpful in the slightest. In fact, they are more likely to be harmful than to help you.
Cleanses and detoxes force to body to function on extremely few calories and excessively limited nutrients. This is disastrous for blood sugar stability, hormone regulation, metabolic rates and nutrient absorption. If your cleanse only lasts a day or two, you should be fine as long as you return to eating normally right away. The body is perfectly capable of handling, essentially, 36 hours of fasting. Once you get beyond that, however, your body assumes that you are not eating because there is no food to eat. It enters starvation mode and begins to consume itself. Detox for more than a day and your body will devour your muscles to provide the energy necessary to keep your heart beating, start dissolving your bones to create calcium and even start breaking down your organs in an attempt to survive. You only need, technically, one kidney to survive, and your body will view what it registers as lethal starvation as a far more immediate worry than trying to live with only half a liver.
"Raw foods are better."
Someone somewhere apparently decided that humanity would be better off if everyone returned to a time before humans learned how to wield fire. Why they became so convinced of this is completely unclear, but it is about as wrong as it is possible to get. It is true that overcooking food can remove some of its nutrients, but the human body has actually changed in response to humanity's preference for cooked food. Your jaw is too narrow and weak to handle tough, raw foods. Your stomach will struggle to digest raw food. Your intestines cannot wring all of the nutrients from uncooked food. You will, essentially, start starving with a full stomach. Instead, cook your food in a healthy manner. Roast meat instead of frying it. Sautee vegetables instead of boiling them. Cook in a healthy way instead of ceasing cooking entirely and dealing with the nutrient deficiencies, bacteria and parasites that come with eating uncooked food.
"Sleep in on weekends to make up for the week."
This common bit of advice is a health disaster waiting to happen. The idea of working off your sleep debt is a good one. The problem is that you cannot make up for it in two days. Even if you could, it would be pointless to catch up on sleep only to dive back into sleep deprivation.
Stop believing this is possible. Even if you really could get 10 extra hours of sleep on the weekends to make up for losing two hours of sleep each night, this is not how sleep debts work.
It takes an average of two weeks to work off a sleep debt, and that is assuming you sleep as much as your body is capable of sleeping. When you try and work off a sleep debt on weekends, all you do is screw up your circadian rhythm. Instead, create a bedtime routine that has you turning out the lights early enough for you to get seven to nine hours of sleep before your alarm goes off. Then, stay within an hour of those sleep and wake times even on weekends. This will help your body form a healthy sleep pattern that it can stick to instead of it getting completely befuddled and thinking that "nighttime" begins and noon and "morning" takes place at 3:00 a.m.
People who give out health advice almost always mean well. That does not stop them from sometimes being disastrously wrong. These are just a few of the examples of how common advice can be a catastrophe waiting to happen. When in doubt, eat a balanced diet, exercise regularly and above all, listen to your body. Eat when you are truly hungry. Drink water when you are thirsty. Sleep when you are tired. When it comes down to what you need, your body really does know best. You should listen to it sometime. You will find it gives the best and clearest advice around.