Exercise Your Funny Bone
"Time spent laughing is time spent with the gods," says a Japanese proverb. So, if you're with someone who thinks he's God, the natural response would be to laugh! But seriously folks, research shows that laughing is good for your health. And, unlike exercise, it's always enjoyable! The funniest people in my life are those who have been to hell and back, bought the t-shirt, and then accidentally shrunk it in the wash. Humor kept them alive--physically, emotionally, and spiritually. Remember, with a funny bone in place--even if it's in a cast--everything is tolerable.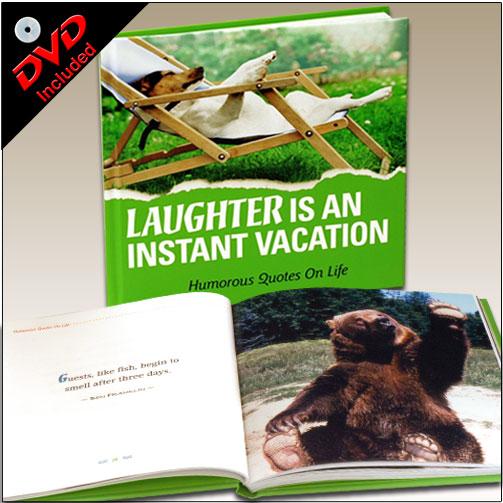 Click here to buy "Laughter is an Instant Vacation: Humorous Quotes on Life"