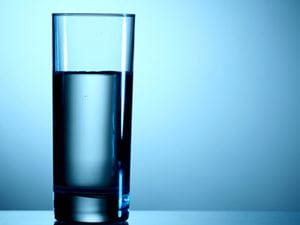 As the world continues to watch the aftermath of the devastating earthquake in Japan unfold, one thing is becoming clear: the prosperous nation, surrounded by water, is desperate for more water.

Clean, potable water that is.
Lack of safe water and adequate sanitation is the world's single biggest cause of illness according to a 2005 U.N. Report and is often the major cause of death following a natural disaster.
Despite its modern advances in electronics and automobiles Japan is no exception. The Wall Street Journal reported approximately 1.6 million households in Japan do not have access to water. Many Japanese are already ill with diarrhea and other illnesses due to the lack of clean water and sanitation.
March 22 has been designated by the United Nations as "World Water Day." At first blush, it may seem strange to many of us to have a day dedicated to something as common water. As we purchase our bottles of water from the cafe, use the water fountain at work or fill up our glass from our kitchen sinks, we take for granted our nearly ubiquitous access to clean water.
But for those in developing countries, and those in communities ravaged by natural disaster, clean water isn't common but precious.
More than 1 billion people lack access to potable water. In fact, 1.4 million children worldwide will die this year from waterborne diseases. That's more than 3,800 children every day—yesterday, today and tomorrow—on a normal day free from "disaster."
In my work with Compassion International I have seen first hand the devastating effects of a lack of clean water and the nearly miraculous difference access to potable water can make in a community. Access to clean water can mean a childhood free from disease and death and full of hope for the future.
The good news is that providing potable water to communities that need it is achievable. Technology has made it possible to provide water treatment systems that can fit on a table rather than in a warehouse. Affordable water solutions are available to and through faith-based organizations like Compassion and NGOs, even in some of the world's remotest areas. And responses to disasters like the one in Japan [are] faster than ever, with practical aid mobilized in hours rather than weeks.
So why on World Water Day 2011 does one in six people in [the] world lack dependable, safe drinking water? And why do we need a "holiday" or another natural disaster to remind us to care about those without access to one of life's fundamental sustaining elements?
My hope is that the next time each of us picks up a bottle of water or turns on a tap, we'll be grateful for our access to clean water—and prayerful for those who do not. My prayer is that we soon won't need a World Water Day, as every man, woman and child on earth will have access to what we take for granted—water. There are many fine organizations working around the world to make that a reality. On this World Water Day, consider how you can support their work and give the life-sustaining gift of clean water to someone who desperately needs it.