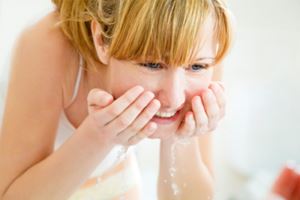 Do you want to pamper your skin without the big cost of going to the spa? Here are ways to take care of your skin without going broke.
Try Michael Todd True Organics' Rose Mask to help smooth the appearance of wrinkles, fight free radicals, and tone for $34.00, it's worth it. Additionally, if you have these two ingredients, you can opt for another great mask. Add raw honey and lemon juice facial to help fade dark spots, fade scars, and as a skin brightener.
Derma e Very Clear Acne Cleanser is your to-go facial wash made with lavender, tree tea oil, willow bark, lavender and chamomile to fight against breakouts. The company's products are all cruelty and paraben free and Very Clear Acne Cleanser is decently priced for $15.50. Add this bottle to the gym bag for a quick facial after a workout.
Make an avocado mask to improve elasticity to the skin. The avocado is loaded with vitamins like A, B, E and K! Mash ½ cup of avocado, add tablespoon of honey, and teaspoon of warm water.
Use egg whites to tighten skin. Beat an egg white and smooth over skin for 20 minutes. Remove with a damp washcloth.
Banana's can leave your skin rejuvenated and smooth. Mash one banana into a paste, leave on for 10-15 minutes and remove with a damp washcloth.
Oatmeal is good to use as a natural exfoliate. Cook 1/3 cup of oatmeal. Mix in honey (a moisturizer) and let the mixture cool. Apply to infected areas for 20 minutes. Rinse with warm water.
Lactic acid can help reduce wrinkles and help reduce breakouts. Mix one cup of Greek or plain yogurt with a teaspoon of olive oil, honey and apply for 30 minutes. Not bad, and it is easy on the budget.
Did you know coffee can plump the skin and reduce the appearance of cellulite? Add a cup of coffee grinds to sugar with, one tablespoon of coconut or olive oil and a pinch of salt. Go natural beauty!