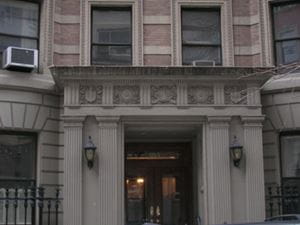 At a wedding shower for a friend on New York city's West Side, Judy Bishop observed the joy of the bride to be, filled with optimism for her upcoming marriage. As Judy left the shower, she reflected upon her own marriage, which had fallen into stagnation. The kids had grown, yet here she was still commuting 40 minutes into the city every day, and coming home to a loveless marriage. A thought crossed her mind. Maybe, if she and her husband could move into the city, they could put some hope back into her marriage. As she put the key in her car parked at the curb, she looked up. There in the dusk of New York, was an apartment with small panes of glass, warm lighting, and plants.
"That's where I belong," she said with a sigh.
That evening she talked to her husband. He said, "No way, I'm staying put." That led to an argument and Judy made a decision—a very big decision—she decided to live on her own for a while. The next day she looked in the New York Times, located a broker, and arranged to meet him. "I have several nice apartments to look at," he said, holding a handful of blue cards. The first one he showed her, out of thousands in New York, was on the Upper West Side—and it was the very one she'd had looked up into and said, "That's where I belong."
Judy Bishop lived in her warm West Side apartment for 18 years before moving to Miami Beach.
Making a life-changing decision…that was a signal of encouragement for Judy. That's how godwinks can enhance your life…out of the blue…you receive a sweet message of reassurance from above. And you know you're not alone. I'm SQuire Rushnell…good wishes and godwinks.