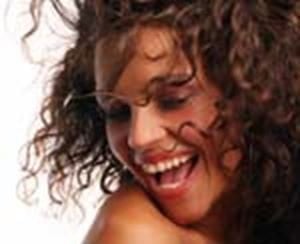 Effective thinking and good problem solving skills are key to overcoming adversity.
Our thoughts greatly impact our mood and behavior, says Baycrest clinical psychologist, Dr. Nasreen Khatri.
Everyone has negative and positive thoughts but most people have a balance between the two that allows them to think realistically and problem-solve effectively to meet life's challenges. Research has shown that people who are depressed or anxious think differently than those who are well.
An expert in cognitive behaviour therapy (CBT), Dr. Khatri explains that it's not just a matter of turning negative thinking into positive thinking, rather we need to perceive and understand difficulties when they arise and then apply good problem solving skills to get through them. This is especially true for clinically depressed or anxious people, but anyone can use the basic premise of CBT to help them think more adaptively to get through a difficult time.
"In CBT we try to break the negative thought cycle," she says. "The first step is to become aware of your thinking and the next step is to change it and make it more adaptive. In time, people become better equipped and confident in their ability to solve problems, which in turn, makes them more positive."
"In terms of how ones thinking affects outcomes during difficult times such as illness, the effects of CBT are clear," adds Dr. Khatri. "For example, if someone is diagnosed with diabetes, how they think can greatly affect how they feel and function, in terms of managing the chronic illness.
Since diabetes is impacted by self-management, if your thoughts are that you can't do it, can't manage, you will be less effective in staying on top of your blood sugar levels through diet, exercise and medications. But if your thought is that it's not great news but you will put your energy into doing what you need to stay healthy, then the outcome is more likely to be better."
Clear thinking key to overcoming adversity
"When people feel good about their ability to solve problems, they bring that attitude to whatever adversity comes their way. When they hit a bump in the road, they will usually do something healthy such as exercise, rest, call someone or plan a social activity. They re-channel in a positive way," says Dr. Khatri.
"Anyone can be taught to think more effectively. Effective thinking gives a person a confident sense of self, which leads to a good attitude in life."
"Clear thinking also helps a person build a coherent life, a life of meaning," adds Dr. Khatri. "This is particularly important as we age, whether it's what we accomplished throughout our lifetime or what we are doing on a day-to-day basis."
Courtesy of 50PLUS.com, where you'll find thousands of articles on health, money, travel, lifestyle, work, relationships and more!